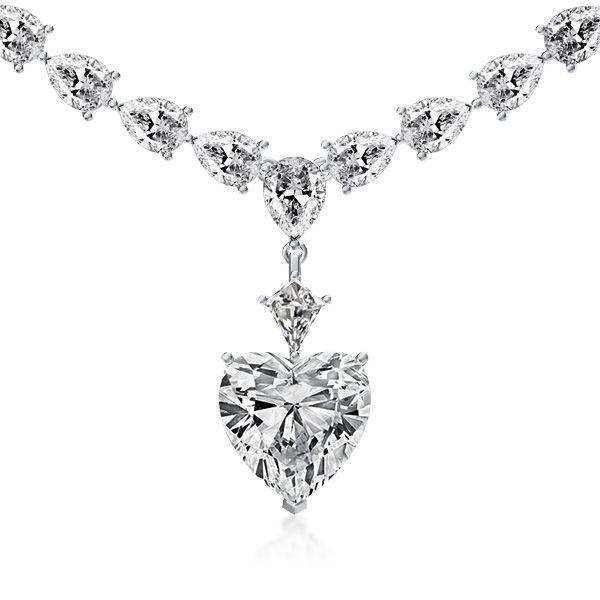 Necklaces are the most important accessory that can make you look more beautiful. The white gold heart necklace is the best gift for Valentine's Day and saying "I love you".
What is platinum?
Platinum is a naturally occurring white precious metal. It is generally stipulated that only jewelry with platinum content of 85% and above can be called platinum jewelry and must bear the Pt mark. Platinum jewelry usually carries the purity mark of Pt850, Pt900, Pt950, Pt990 or Pt999 (thousands of platinum). Therefore, there is no so-called 18K purity in platinum jewelry.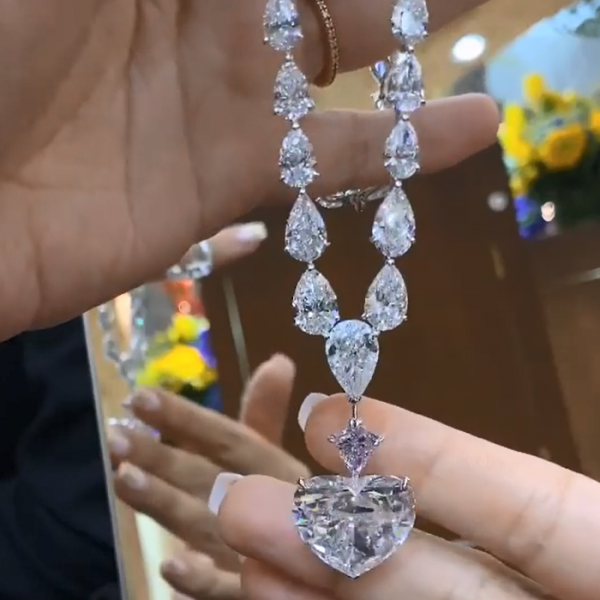 Why choose white gold heart necklace?
This question will be answered for you who are still looking for accessories. The white gold heart necklace is a good choice, because it is a luxury item and many people like it. For those who like luxury things, choosing white gold heart necklace is a good choice. In addition, this luxury accessory is easy to find and you can buy it at the various prices provided. Any heart-shaped necklace simply symbolizes love and everything related to it in a stylish way. White white gold heart necklace is the ideal gift for almost everyone you care about.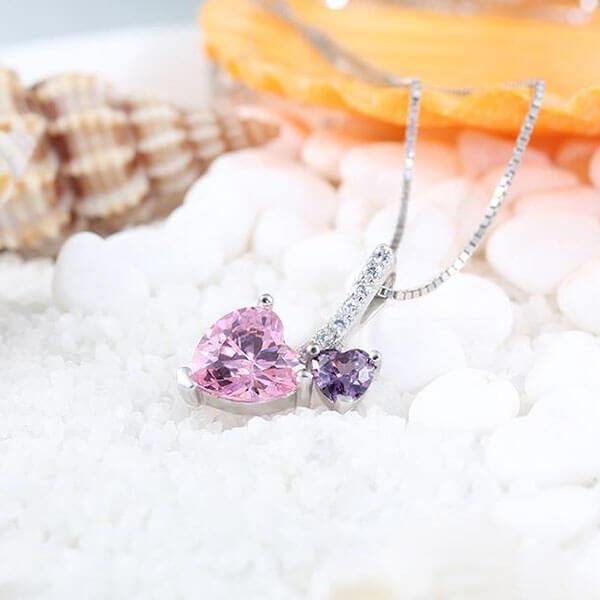 When you give the person you love a heart-inspired piece of jewelry. You're giving them a bit of your "heart" with it. When they wear it, they'll be reminded of that and the love you two share.
Over the centuries, heart-shaped jewelry has gradually penetrated into rings, pendants, bracelets, and amulets. The white gold heart necklace also symbolizes the love between two people and their commitment to living together.
Heart-shaped padlocks are still used in jewelry design today, as well as being left on chain-link fences around the world. You write the name of the person you love on the back of the padlock, lock it to a fence, and throw away the key. This signifies that the love you have for that person will never be unlocked for another.
"From the hand to the heart, albeit simple, the form of a red heart has many meanings and expressions. In its simplest form, this universal symbol depicts one of the most complicated emotions known to man.
The white gold heart necklace is one of the most popular necklaces. Platinum necklaces are very popular for their design and beauty, which can make you shine in your special moments.