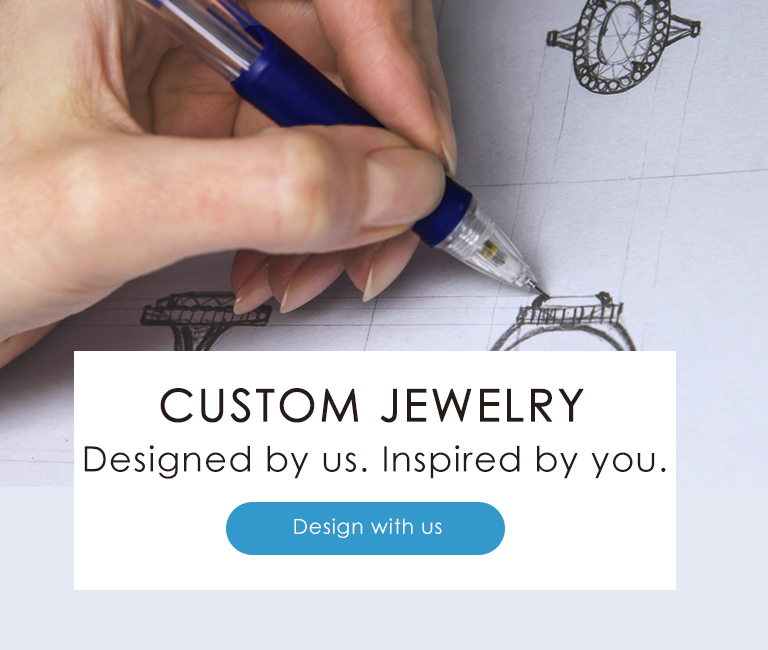 Designed by us. Inspired by you.
---
Jewelry as Exceptionally Unique as You Are
At italojewelry, our distinctive designs and incomparable quality set us apart from mass-produced jewelry, offering you a bespoke experience tailored to your individual needs.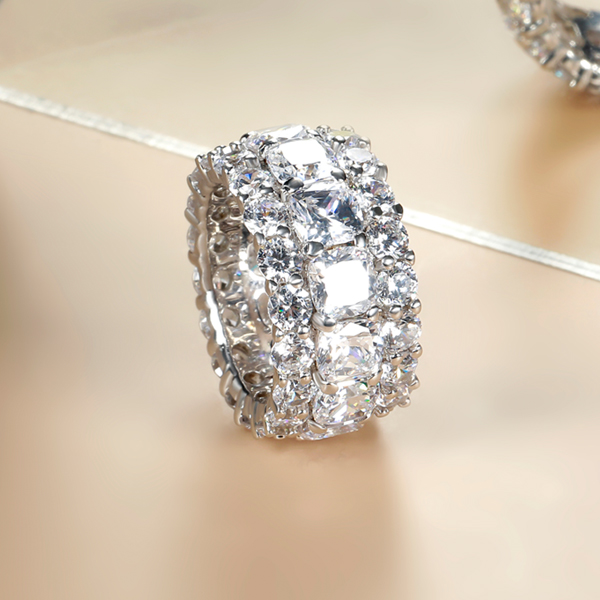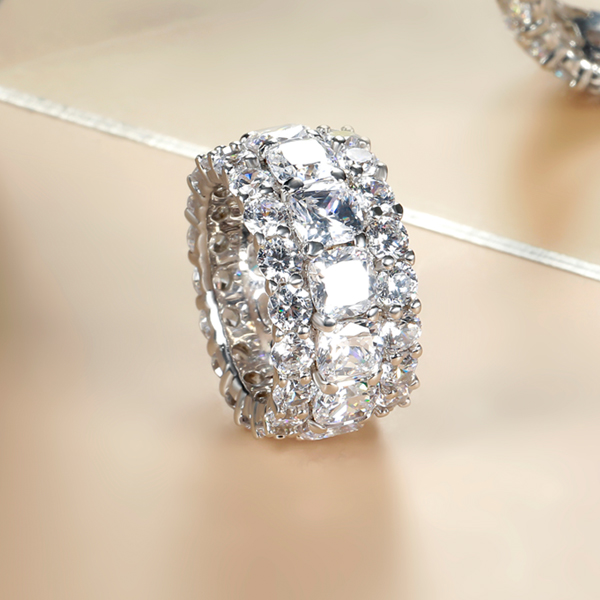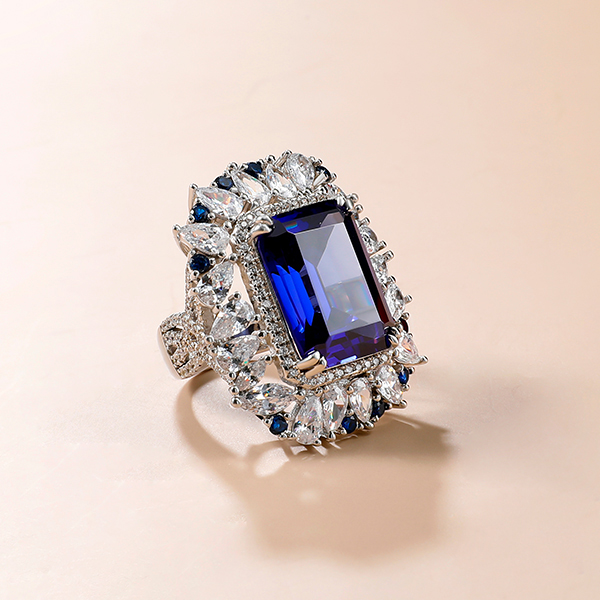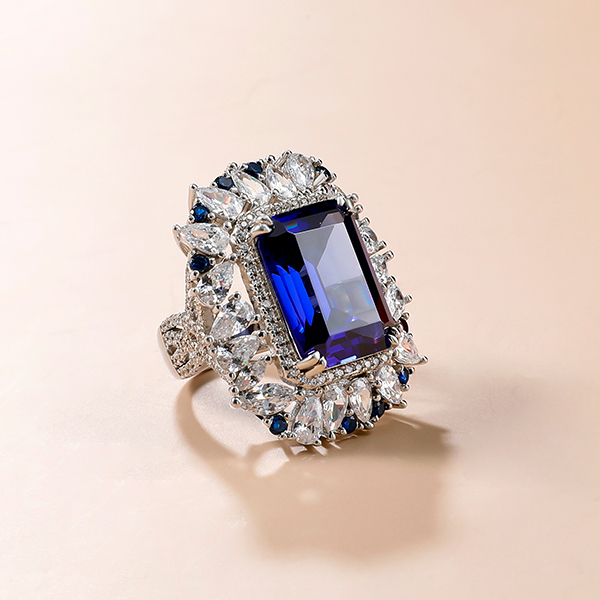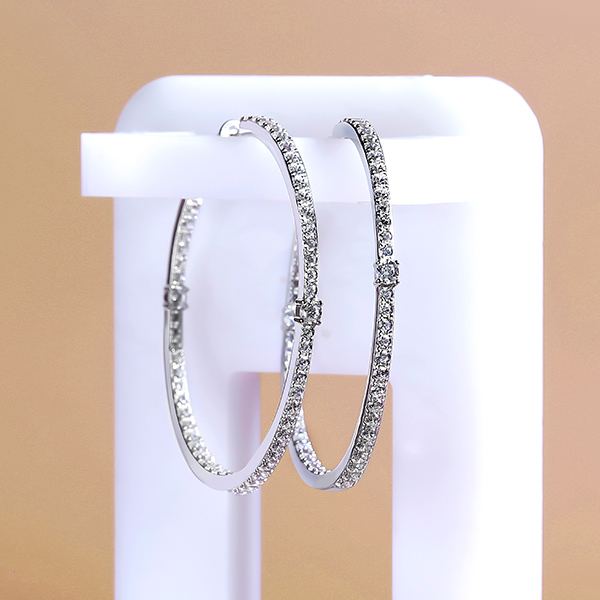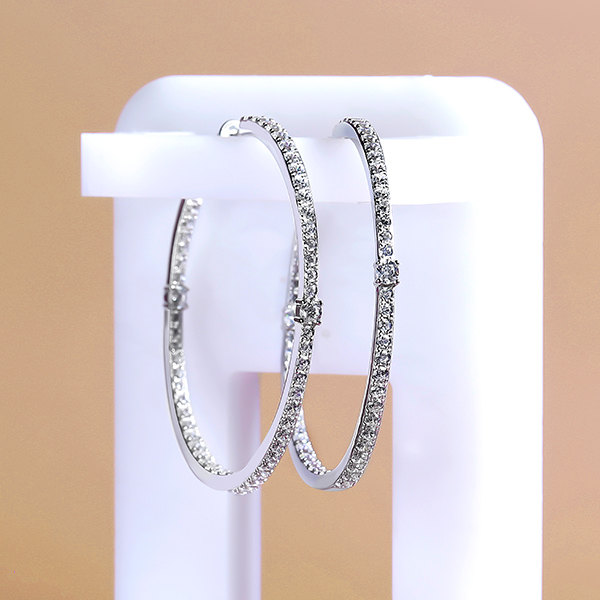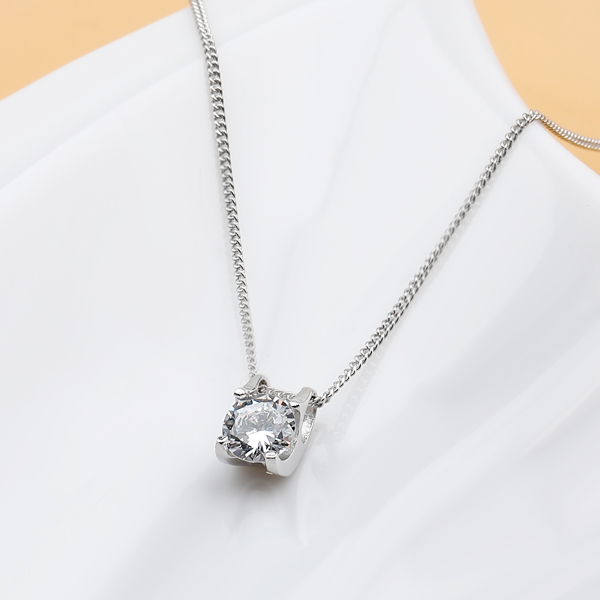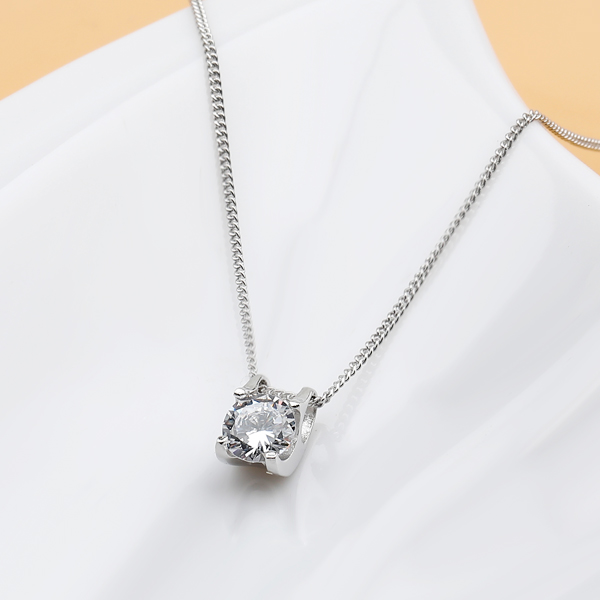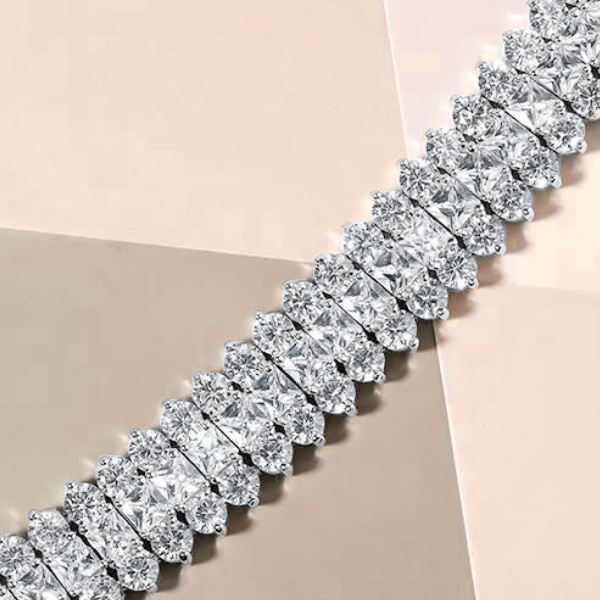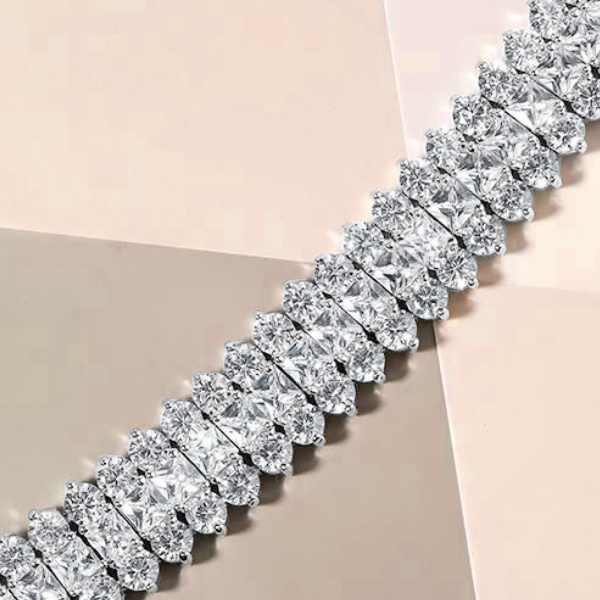 The Customer Experience
TALK ABOUT IT
Start now! Begin your consultation with your jewelry advisor to discuss design concepts, options, and budget - your guide to a personalized experience.
GET IT DESIGNED
Exciting news! Our jewelry designers have crafted exclusive sketches tailored specifically to your needs. Come take a glimpse of your bespoke masterpiece in progress!
SEE IT COME TO LIFE
Utilizing high-resolution 3D technology, we empower you to perfect every detail of your bespoke jewelry until it meets your utmost satisfaction.
TREASURE IT
Experience the joy of unveiling your custom-crafted jewelry, meticulously designed to offer lasting durability and exude timeless elegance.
Exemplary Service
Our team of jewelry designers is dedicated to assisting you in understanding every design detail, resolving any queries you may have, and guiding you through each step of the custom jewelry creation process.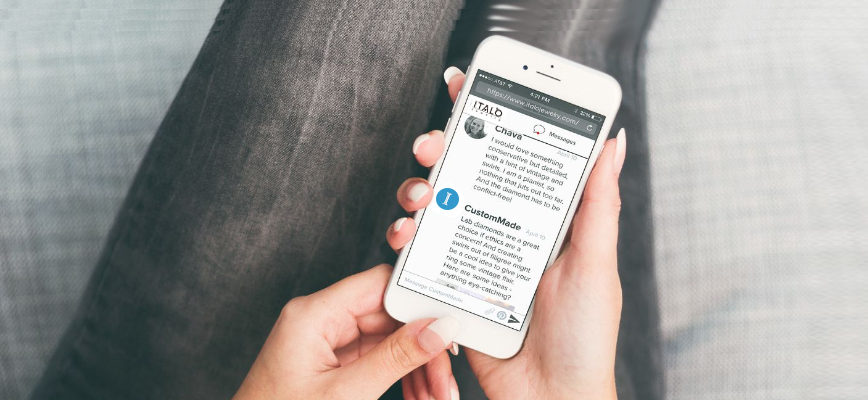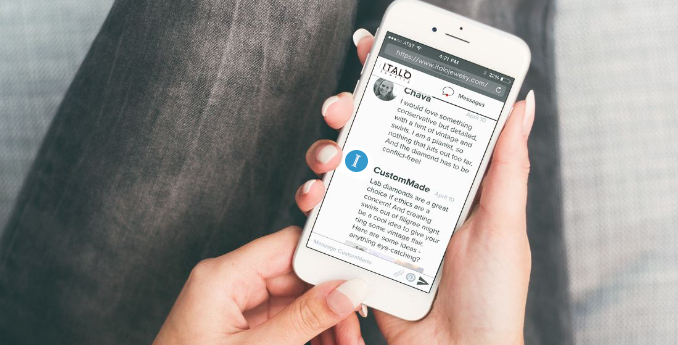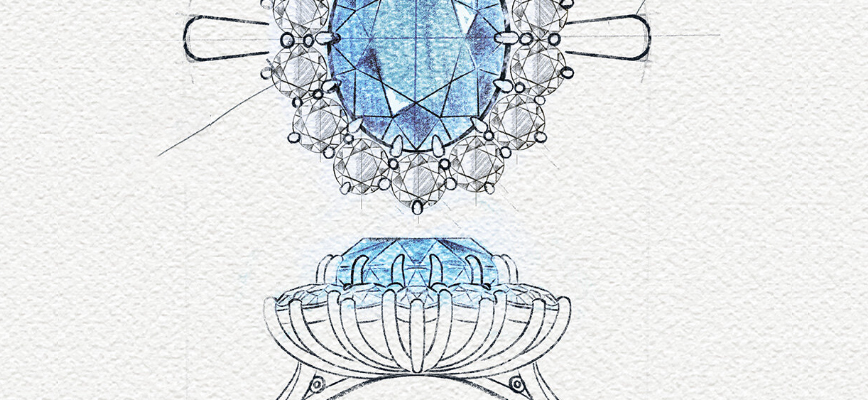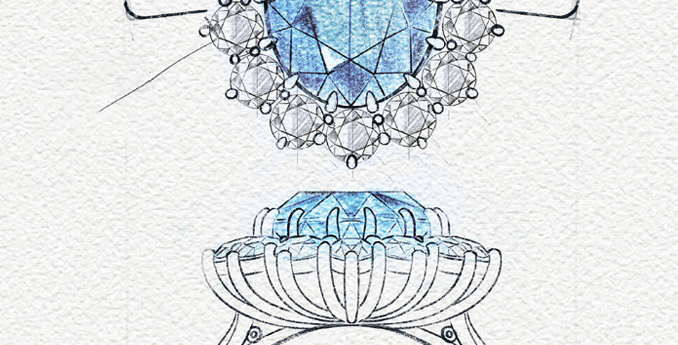 Customized Design
Our professional design team tailors creations exclusively for you, perfecting every detail to your satisfaction.
Customized Design
Our professional design team tailors creations exclusively for you, perfecting every detail to your satisfaction.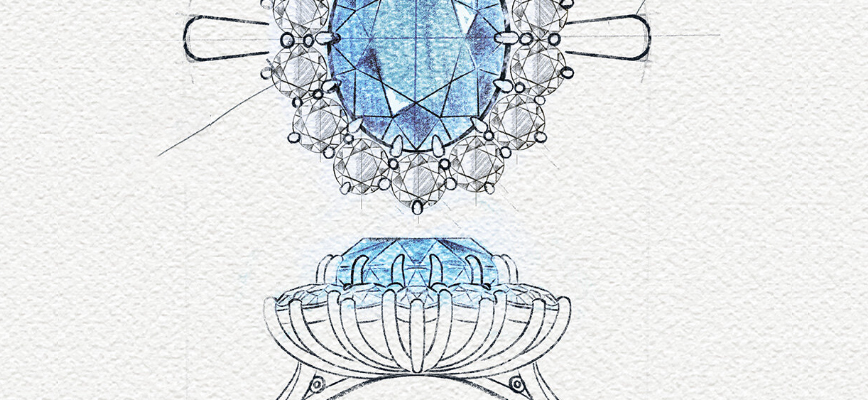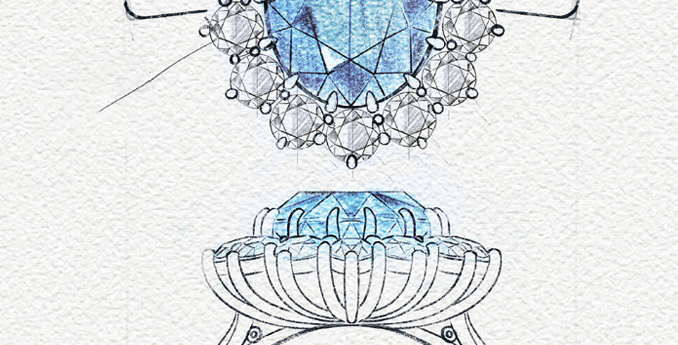 Expertise
Peace of Mind Guaranteed! With our skilled jewelry design team and meticulous selection of materials, your project receives unparalleled attention to detail, care, and expertise.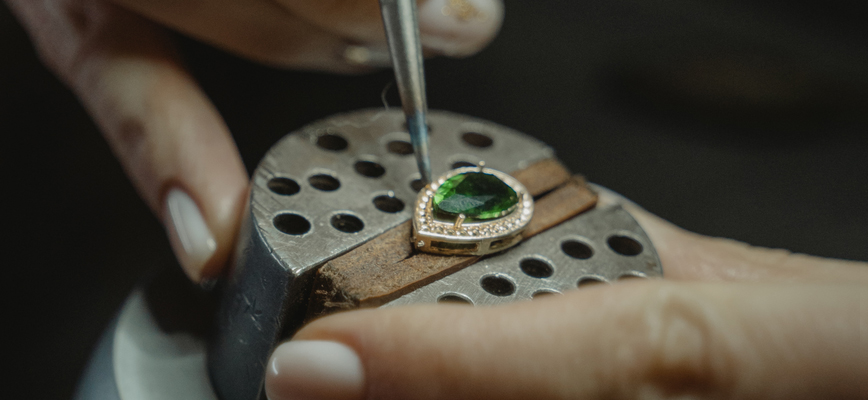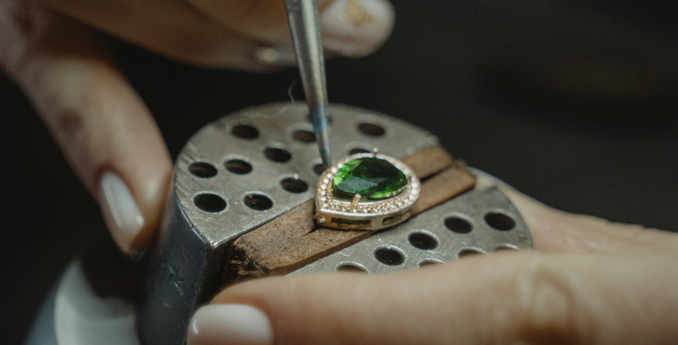 Recently Completed Projects
Our one-of-a-kind design experience helps you make a personal statement that mass-produced jewelry can't.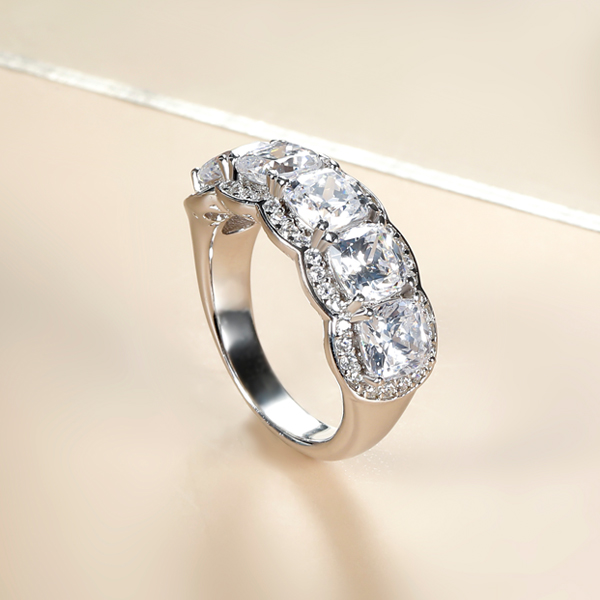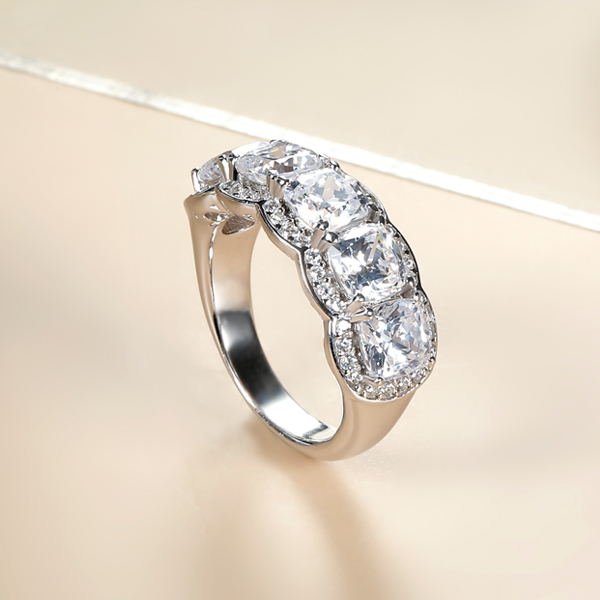 Brittany's Wedding Band
The embodiment of eternal love is captured in this striking silver band, where sparkling sapphires mirror the profound bond of matrimony. Each cut of the stones, cushion and round, encapsulates the myriad facets of love, a design choice echoing the lifelong journey of commitment.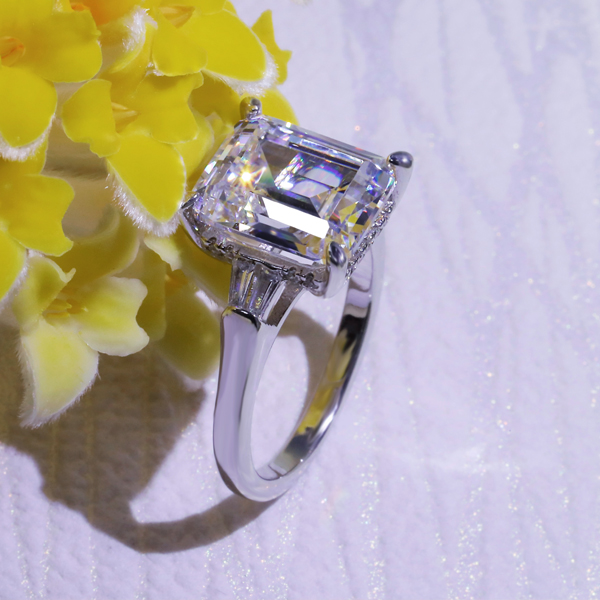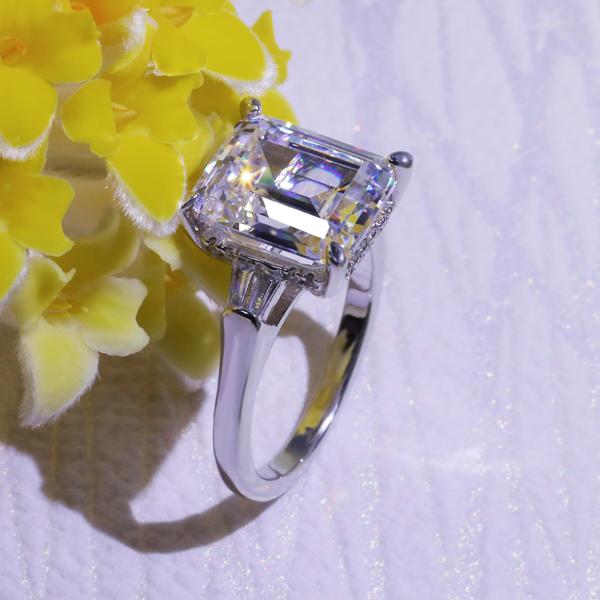 Olivia's Engagement Ring
This Sterling Silver Emerald Cut Engagement Ring embodies timeless love. Its central stone signifies present affection, while the flanking baguettes symbolize past and future, encapsulating an unending journey of love in a trinity design.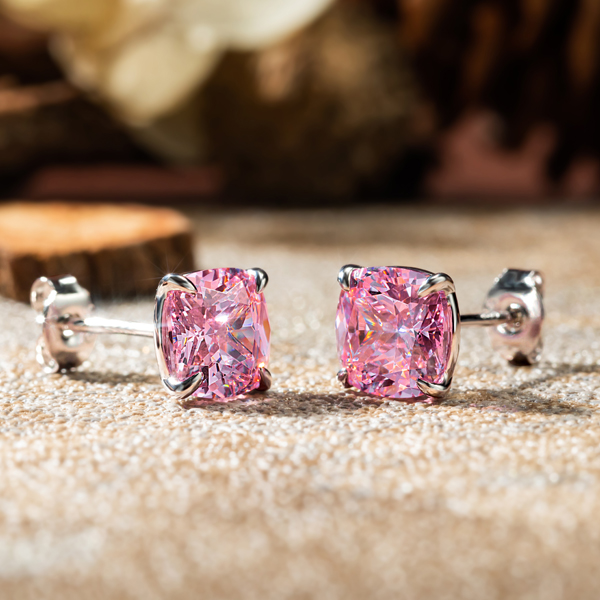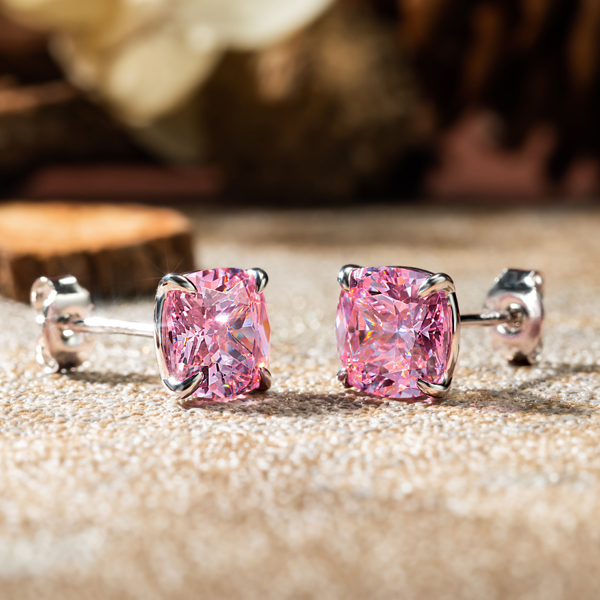 Darrell's Earrings
Adorned with cushion-cut pink sapphires, these 925 Sterling Silver stud earrings encapsulate pure elegance. Their vibrant pink hue and lustrous silver setting symbolize an enduring love that's as profound as it is radiant - a perfect testament to a blossoming romance.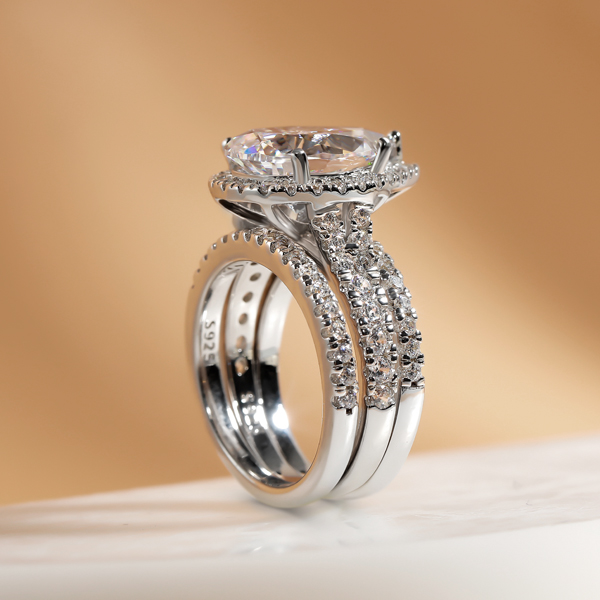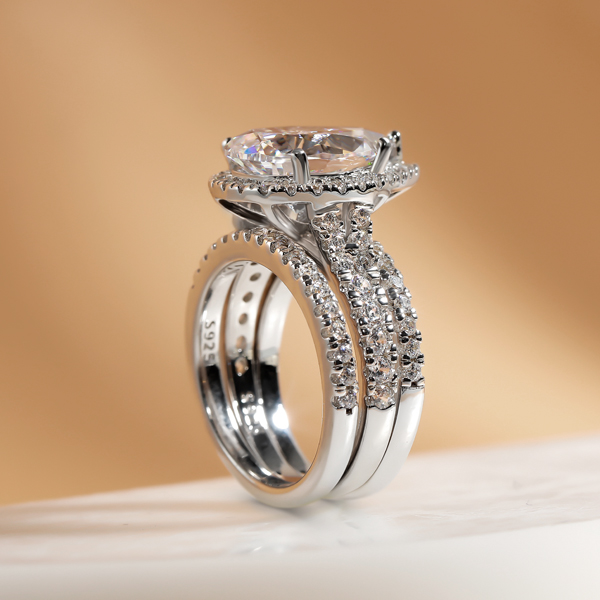 Jennifer's Engagement Rings Sets
Immaculate created white sapphires, nestled in a 4-prong setting, are perfectly enhanced by a halo of round cut stones, symbolizing a bond that radiates love and commitment. This design pays tribute to a journey of love - pure, radiant, and everlasting.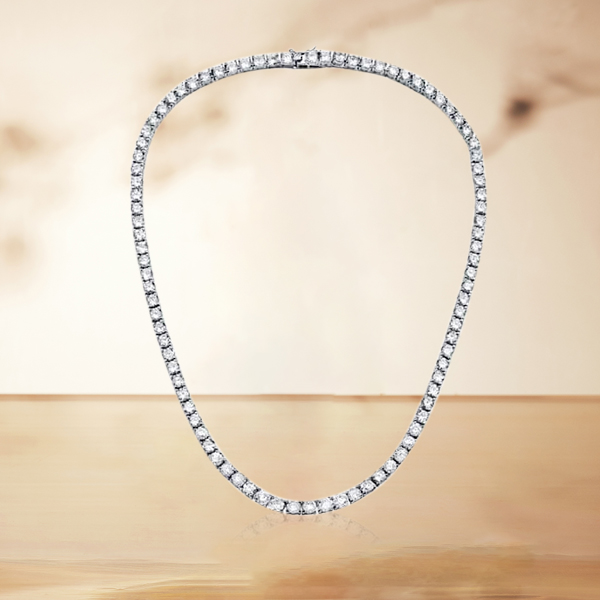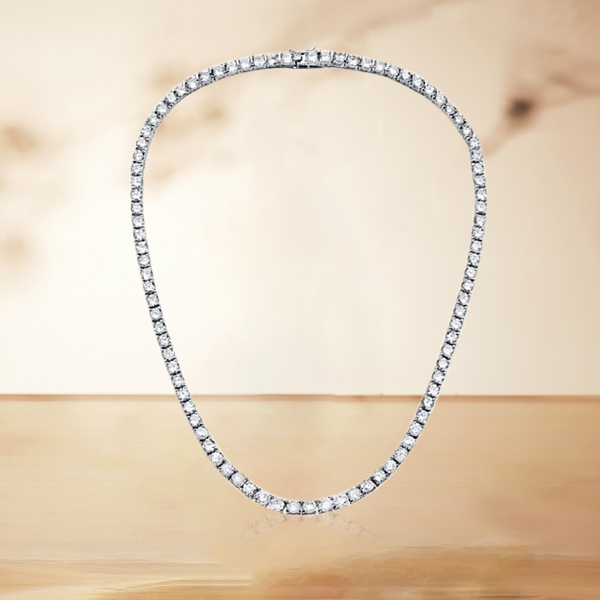 Ana's Necklace
This 4 MM Round Cut Tennis Necklace, finely wrought in 925 Sterling Silver, encapsulates the essence of enduring love. The unbroken chain of shimmering white sapphires embodies a journey of love - a design inspired by the endless and shining path of romance.
Recently Completed Projects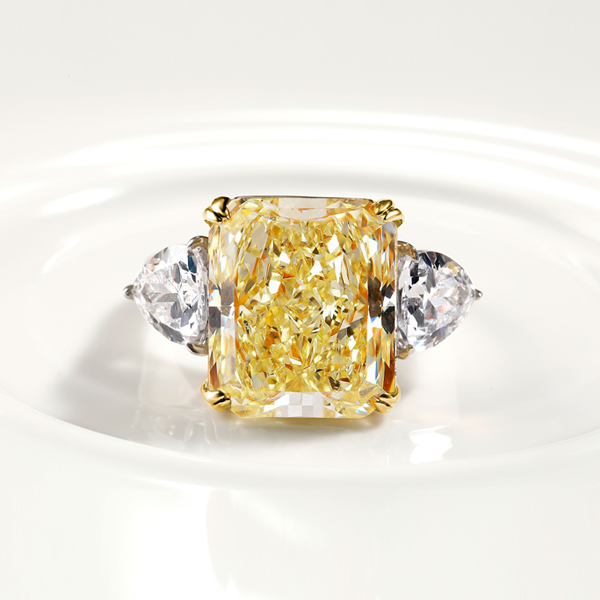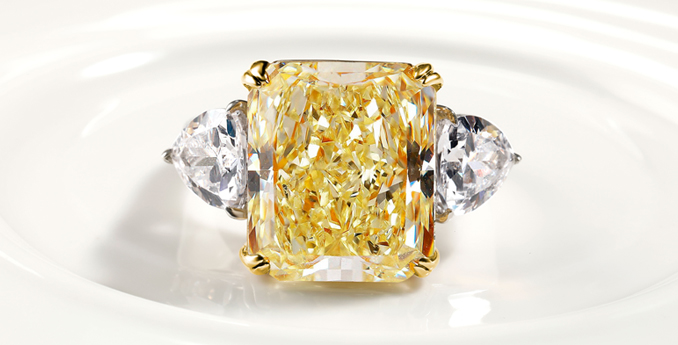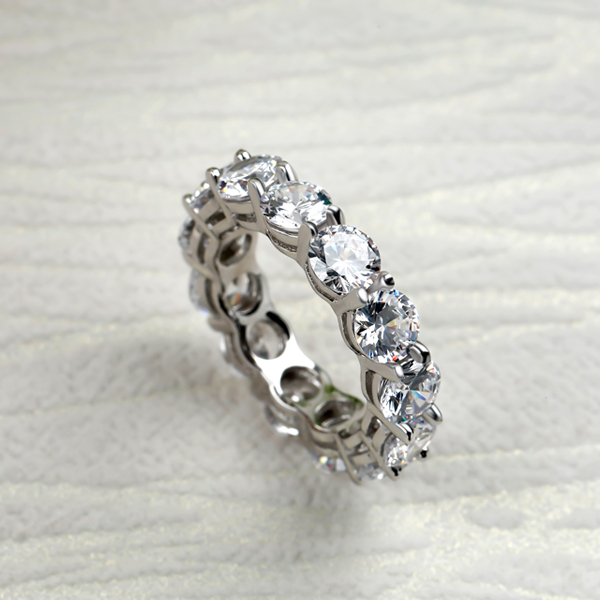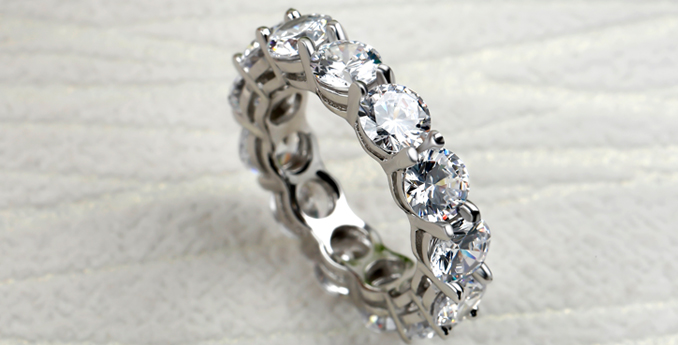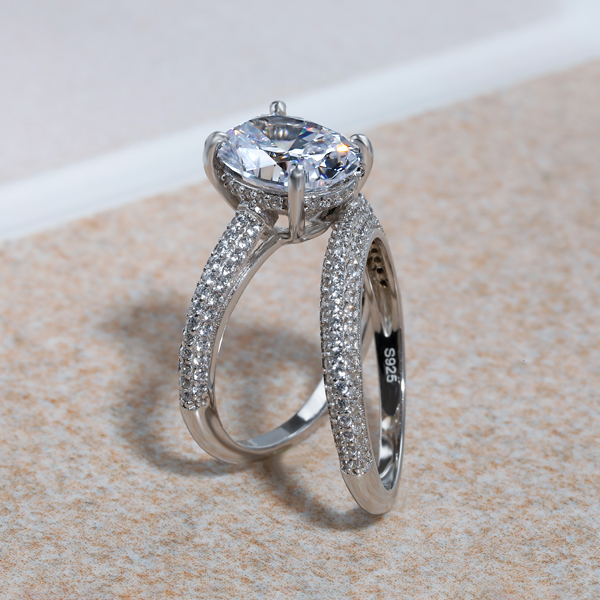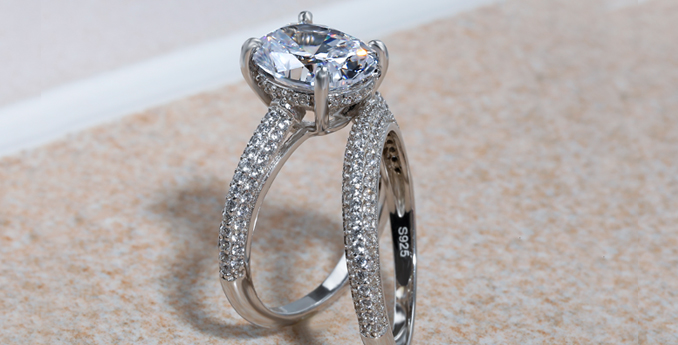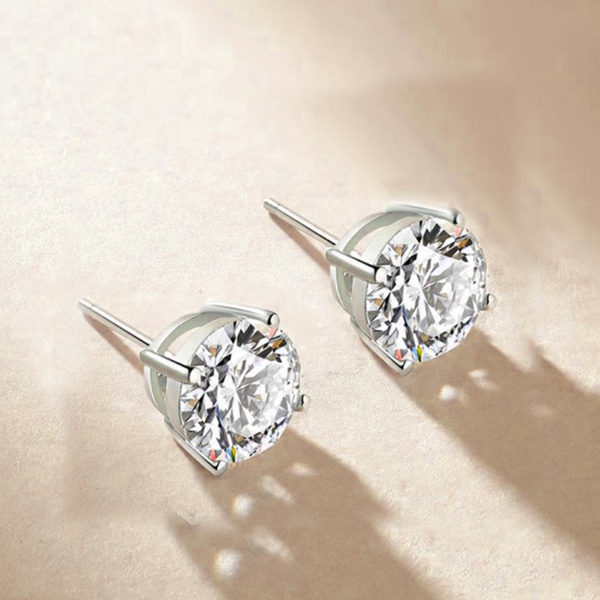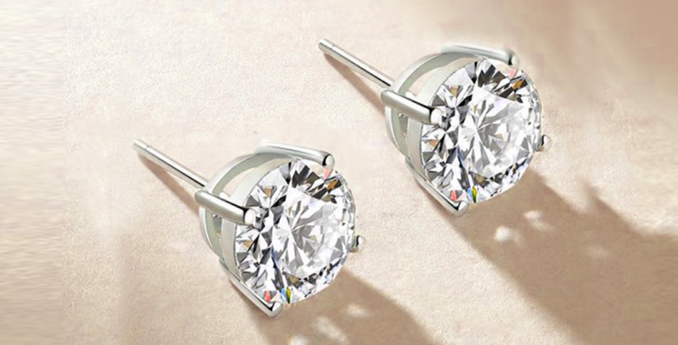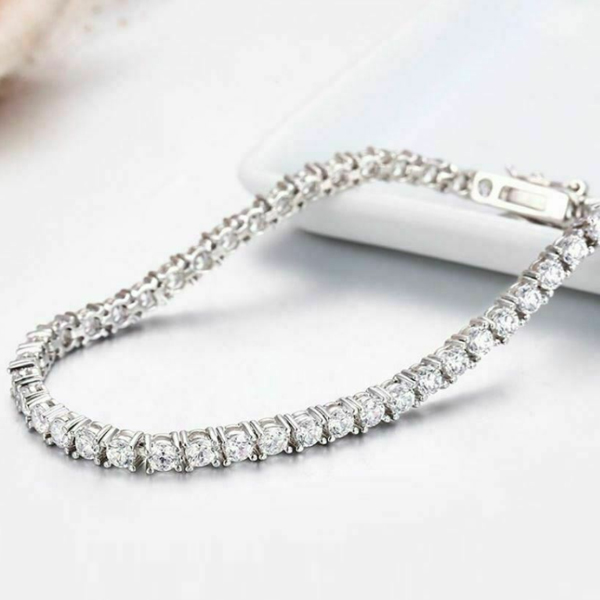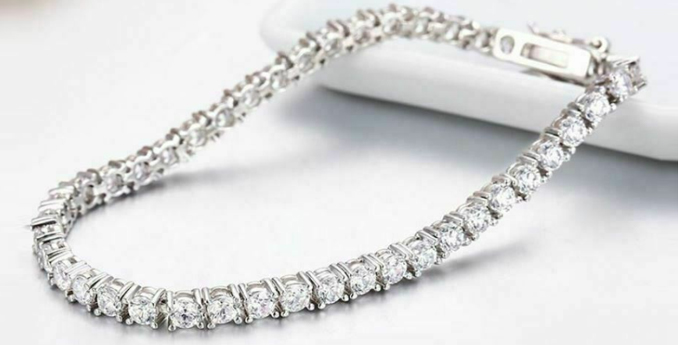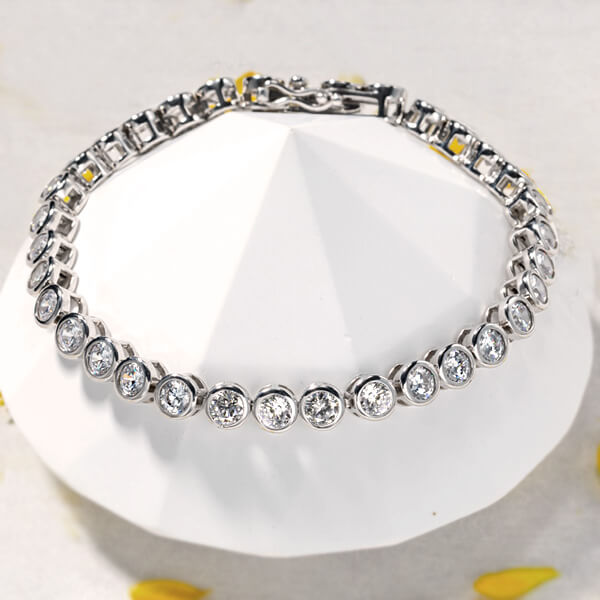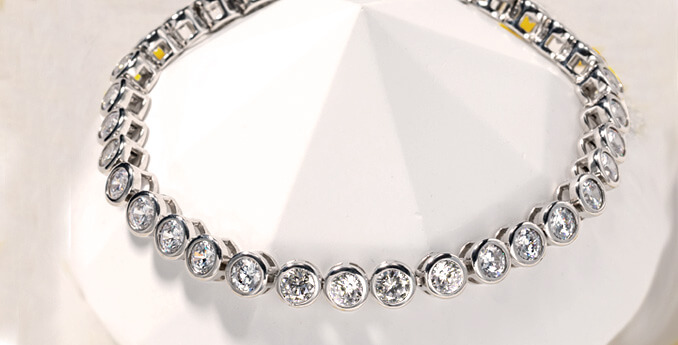 Recently Completed Projects
Frequently Asked Questions
How much is my custom piece going to cost?

Unlike other jewelers and jewelry stores, each piece of jewelry we produce starts off as a brand new idea.

Because of that, it's difficult to know how much a piece is going to cost without knowing a bit more about the idea you have in mind.

The easiest way to get an estimate on your piece is to start a consultation with us. With just a bit of information, we can usually provide you with an estimate very quickly. Once we have the finer details, we can offer you a proposal with an exact price.

Is custom jewelry more expensive?

We believe the experience of getting something made just for you should be accessible to everyone. While our jewelry is all custom designed and crafted to exceptionally high standards, we're able to keep our costs much lower than traditional jewelers who do custom work - not by cutting corners or settling for lower quality, but by finding better ways to do things.

Keeping our costs low means we're able to produce heirloom-quality custom jewelry for prices that are comparable to what you'd pay for similar quality pieces off the shelf. If you're purchasing a piece of jewelry that you want to last a lifetime (like an engagement ring or wedding band, for instance), then we offer the opportunity to have something made just for you for roughly the cost of something that's been mass-produced.

How do you design jewelry?

We have a team of jewelry designers and 3D artists, as well as a team of design consultants. When you start a consultation with us, you'll be paired up with one of our design consultants who will help you flesh out the details of your design, as well as weigh various options.

Once your design consultant has the information they need, they'll work with our team of artists to produce sketches and renderings of your piece based on the information you've given us. You'll have a chance to review the design and offer feedback - and we'll keep designing until you're happy.

When will I see a design? Can I see my design before I pay?

There's no charge to discuss your design, and price out options with our team. In many cases, our jewelry designers will also create artistic sketches of our design concepts for your piece. You will be charged before we start producing 3D models and renderings of your design, and that payment goes toward the final cost of producing your piece.

How long is my project going to take?

Typically, your custom piece will be in your hands 2-4 weeks after we've finalized your design. However, because each project is different, the time it takes to complete your project may vary. Here's a rough breakdown of how long each part of our process takes:

Design: As long as it takes for you to tell us it's perfect When it comes to creating your design, we'll work at your pace. Some customers only need to exchange a few messages with us - we'll often be ready to make their piece within a few days. Others may prefer to design and iterate with us over many weeks, or even months.

Production: Approximately 2-4 weeks Once you've approved a design, we'll manufacture your piece, finishing all the details by hand. When it's ready, we'll send you photographs of your finished piece so you can give us your seal of approval before we ship it to you.

Shipping: 8-13 Working Days (Free Shipping), 3-5 Working Days (Standard Shipping), 3-4 Working Days (Express Shipping)

Satisfaction Guarantee We stand behind our jewelry 100% and we offer a comprehensive set of warranties so that you can purchase with confidence.

One Year Manufacturer Warranty We guarantee our workmanship and take responsibility for any manufacturing defects.

Certificate of Authenticity All the materials (precious metals) we sell are authentic and properly specified in your proposal agreement.


Ready To Design With Us?