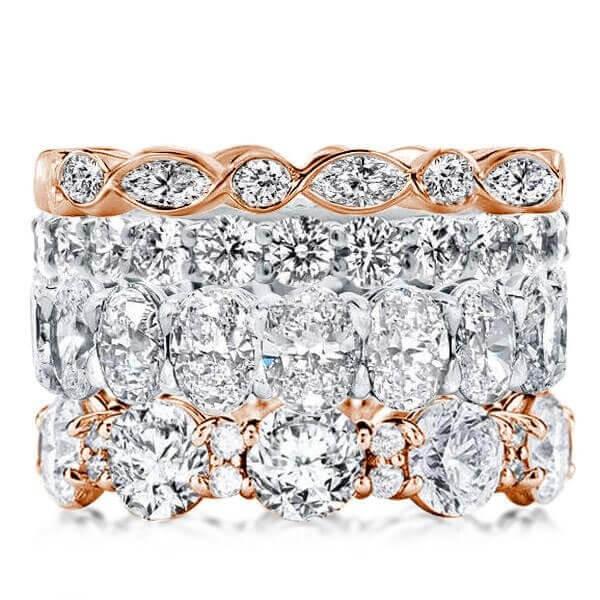 A lot has changed since you stood across from each other and said "I do." Can you believe how quickly time flies? For couples in our culture every 5th, 10th, 20th, and 25th year of marriage represents a special landmark that carries its own symbolic meaning. Your fifth anniversary is a very special milestone, which is why it deserves a very special gift.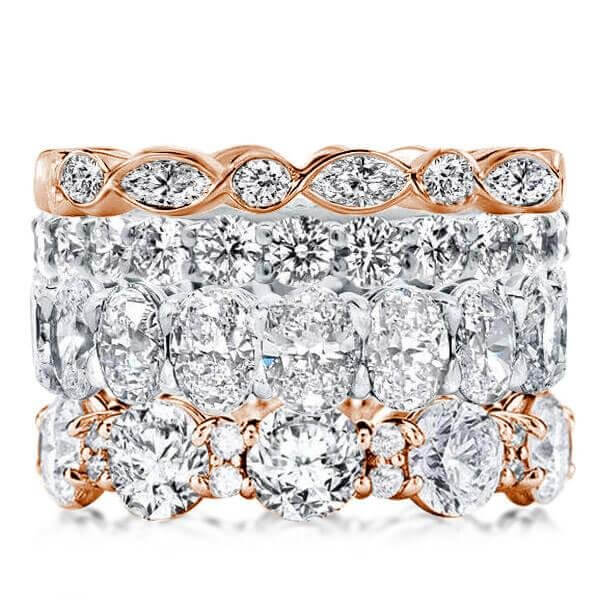 A beautiful white sapphire stackable band set is the perfect thing to gift your wife to mark your first five years. Stacking anniversary rings are a fashionable and sentimental way to continue to honor your future anniversaries as well. Mix and match styles and sizes to create an amazing stack that celebrates each significant relationship milestone. Whether you stack the ring with your wedding set or wear it separately, it will serve as a reminder of how much your love continues to grow.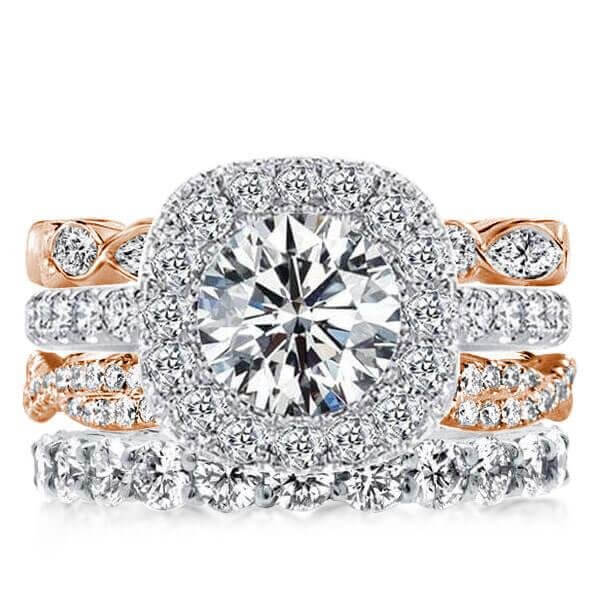 Here are some white sapphire stackable band set anniversary rings on Italo that would make the perfect gift for the occasion.
The perfect combination of color and sparkle - celebrate your fifth anniversary by gifting your wife this trendy white sapphire stackable band set. This stackable band is sure to add more personality to her current set, but would also make a stunning stand-alone piece. Does she love the color pink? This band will act as the perfect accessory with a subtle pop of color.