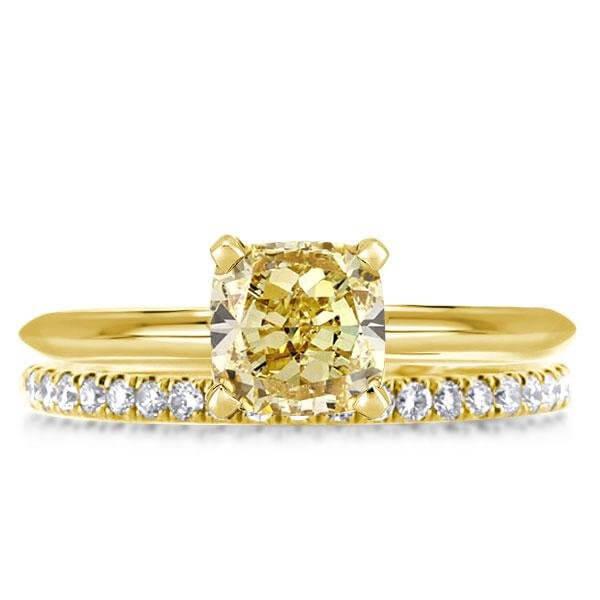 To we want to go over some basic cushion engagement ring setting styles and how the setting impacts the look of the center stone. For this comparison we will use cushion cut diamond rings around similar carat weights. Some designs we will go over are pave bands, halo, and double halo rings.
Pave Band
First up is this cushion diamond ring set on a pave band. Most notable is our RS-63 design. This design features a diamond wrap underneath the center stone. When looking at this ring a top view, the basket here does not make the diamond in the center appear larger. It is a detail you can really only view from the side. So in a pave wrap setting, the center stone's size is true to it's measurements. For those wanting something simple this is a great option.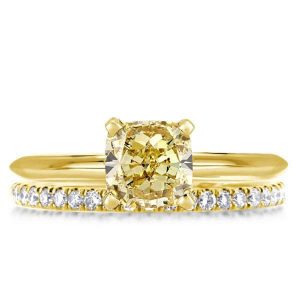 Hidden Halo
The hidden halo is the next one we will be looking at. This design features a basket holding the center stone however the basket new design for us and definitely a really modern look. The row of diamonds peaks out very slightly from underneath the center stone. This creates the illusion of a bigger center diamond from certain angles. It does not take away from the center stone but still gives an enlarged appearance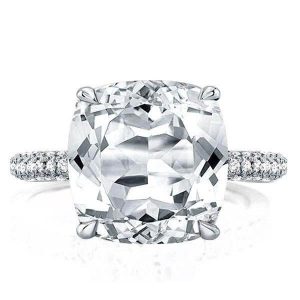 Classic Halo
The classic halo is one of our most popular designs. This model has a row of diamonds around the top surface area of the diamond. This increases the look of your center stone by about 1 carat size depending on what size diamonds you use.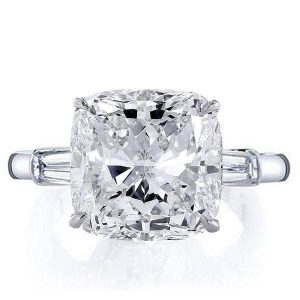 Double Halo
The double halo cushion engagement ring is easily one of our most glittery designs. This ring design has 2 wraps of diamonds around the center stone and would increase the look of the diamond by around 2 carat sizes or more.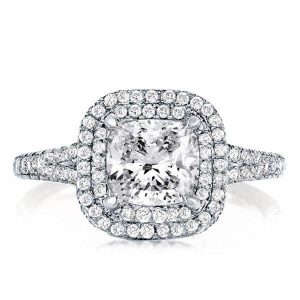 So which one is best for you?
If you like the the look of something very simple then a simple pave basket is great.
If you want to slightly increase the size of your center stone then a hidden halo is a good way to get a bigger look while still leaving the focus on the center.
The halo and double halo cushion engagement ring are going to the most sparkly and it becomes about the entire beauty of the ring as opposed to just the center stone!