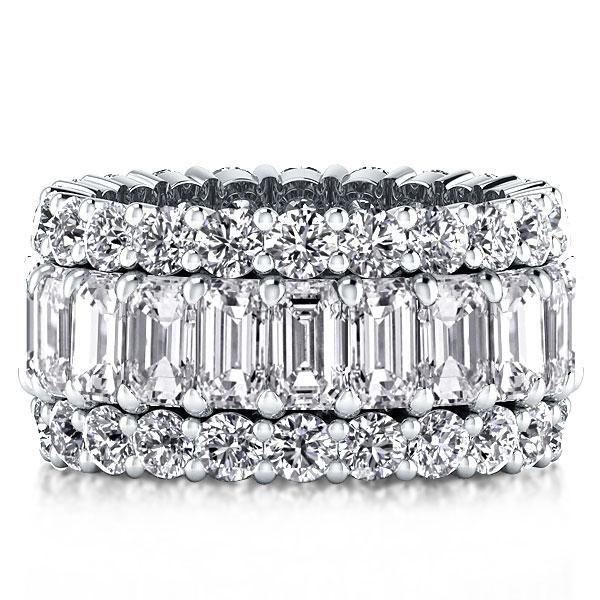 The concept of an eternity ring can be traced back 4,000 years to the ancient Egyptians, who were said to offer them as a token of both eternal love and life. Early examples consisted of a circle of metal set with stones either on the top half of the ring or spanning the whole circumference.
Eternity rings are considered the symbol for everlasting love and reflect the unique bond and commitment two people have between them. This type of ring shall be worn to mark the milestone in a relationship during a wedding occasion, or during the birth of the first child.
There's no set way to wear an eternity ring, so it's really up to you. One of the most common ways is to wear it on the ring finger on your left hand, sitting on top of both the wedding ring and engagement ring.
Introducing three Eternity Rings from italojewelry:
Triple Row Eternity Cushion Wedding Band  $116.58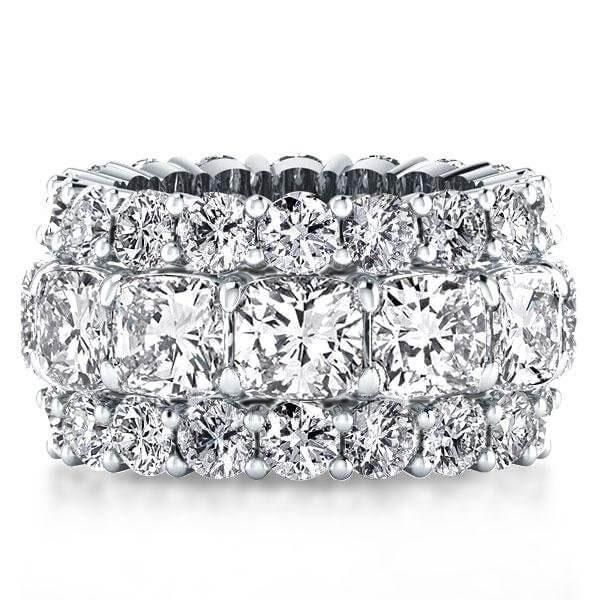 Turn heads with this triple eternity designed stering silver weding band. Crafted in sterling silver, this intriguing triple-row style showcases shimmering rows half-lined with graduated-size lab-created white sapphires - the stones are cushion around at the center. Polished to a bright shine, this ring impresses with unique design.
Italo Triple Row Created White Sapphire Wedding Band $116.22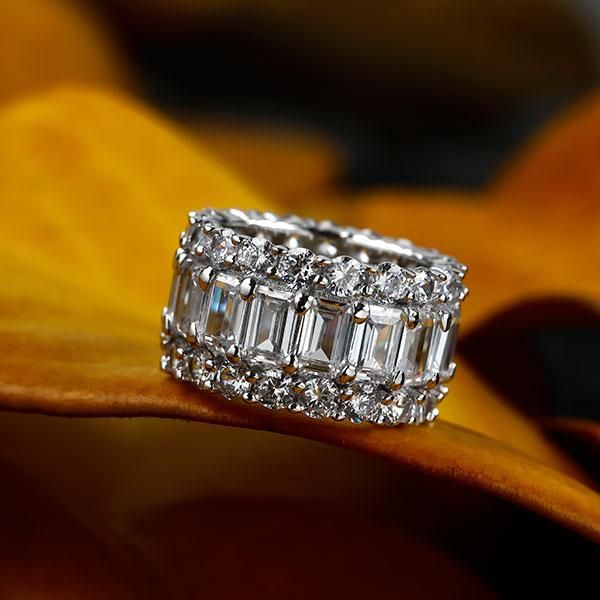 This dazzling 8.25 CT. TW. women's eternity band features a center row of emerald cut created sapphire set in an alternating patters, bordered on either side by rows of round bright cut set created sapphire, all of which are trimmed with eternity design.
The center row of this ring features 18 emerald cut created sapphire  in an alternating pattern that continues all the way around the ring.
On either side of this center section, a row of round bright cut set created sapphire runs all the way around the band, contrasting nicely with the clean lines and sharp angles of the stones in the center. There are 44 round created sapphire all together, and they combine to total .66 carats. The way they, as well as the emerald and round cuts in the center, continue all the way around the ring make this piece an eternity design, which is a popular choice for both wedding and anniversary rings because of the symbolism associated with the style.
Italo Emerald Eternity Created White Sapphire Wedding Band $99.92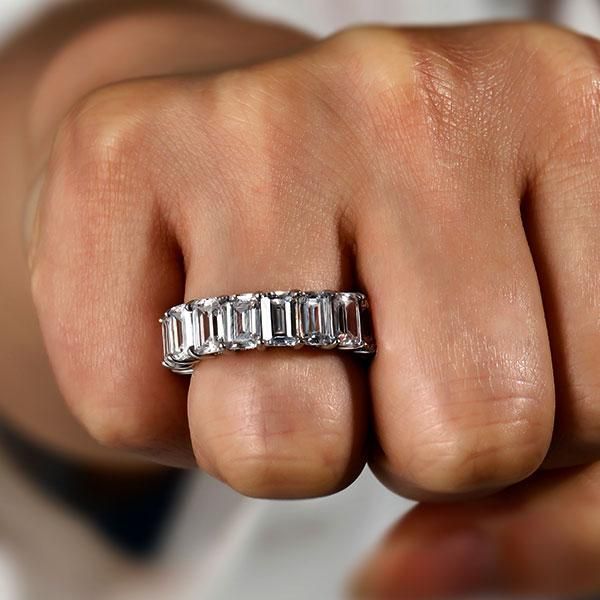 This dazzling women's wedding band features emerald cut created sapphires shared prong set in an eternity pattern all the way around the band. It's a piece overflowing with classical flair, and it can be paired with a wide variety of engagement ring styles. There are 17 created sapphires in this ring, each of which is emerald cut and shared prong set in 925 sterling silver. The created sapphires combine to total 8.50 carats, and they're oriented so that they each lies lengthwise across the band. This arrangement contributes to the impressive presentation of the piece, while the use of the shared prong setting allows the created sapphires to sit right up against each other, creating quite a dazzling display.