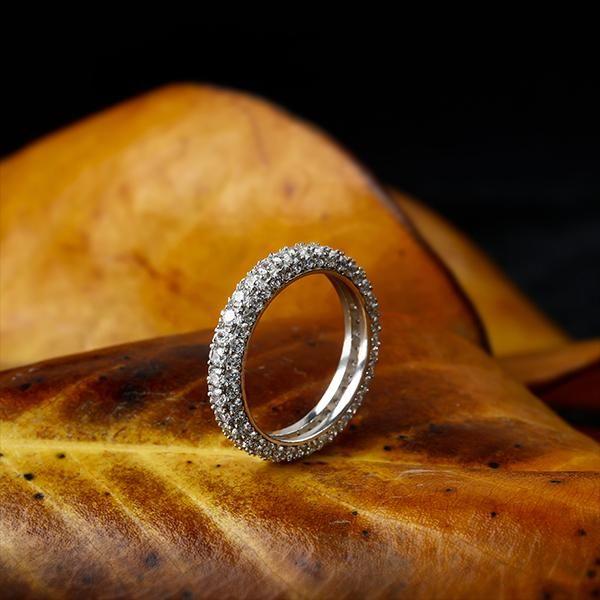 While an engagement ring symbolizes the promise to wed and still is traditionally only worn by the bride, the significance of a wedding band is much more. A wedding band has always symbolized the forever commitment between the two people who enter into marriage because of its never-ending ring shape.
For the guy who is interested in showing off his marital status and embracing the symbolism of his commitment with gusto, there is a range of styles available for both unique and classic wedding bands.
I will introduce you several Wedding Bands of italojewelry: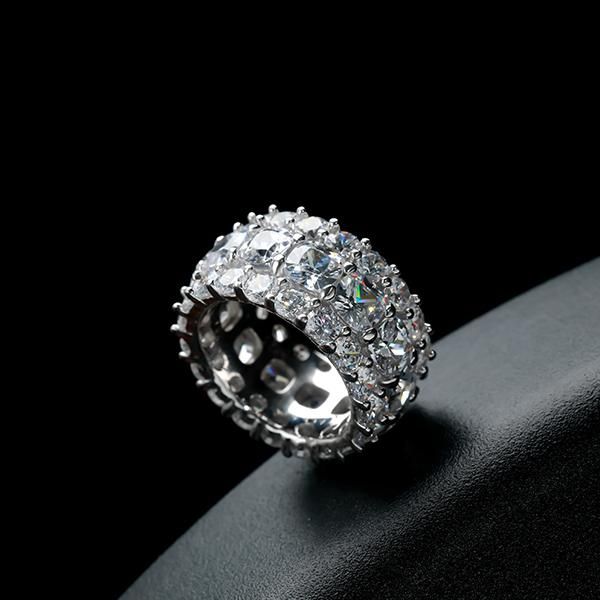 Turn heads with this triple eternity designed stering silver weding band. Crafted in sterling silver, this intriguing triple-row style showcases shimmering rows half-lined with graduated-size lab-created white sapphires - the stones are cushion around at the center. Polished to a bright shine, this ring impresses with unique design.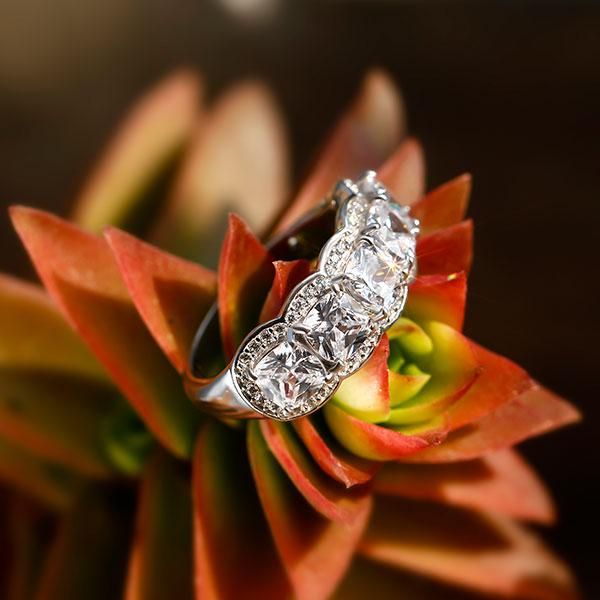 Elegant and timeless, this wedding band boasts 40 brilliant round created sapphire at approximately 5.00 carat total weight. Crafted of quality 925 sterling silver, the design measures 8.26mm wide and features small overlapping halo-like designs throughout the ring.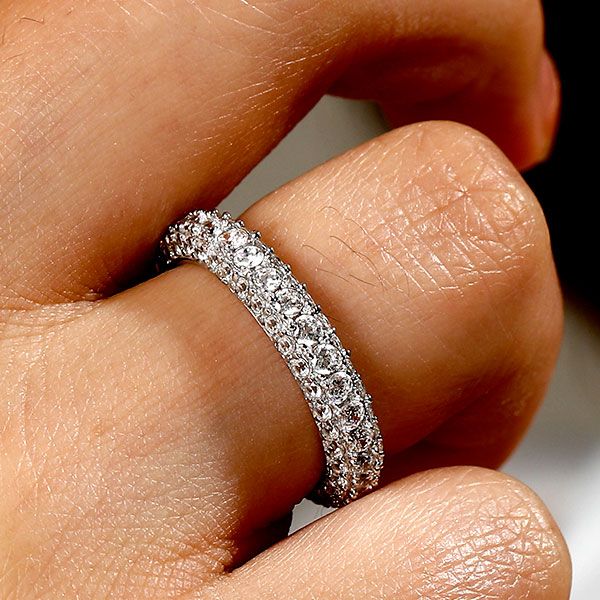 This stunning women's wedding ring features 129 round created sapphire pave set covering the entire band. A pave setting leaves little to no metal showing between the stones, and its use in this band helps create a wonderful sparkling effect. The created sapphire cover the entire outside of the piece, making it a truly elegant version of an eternity ring.