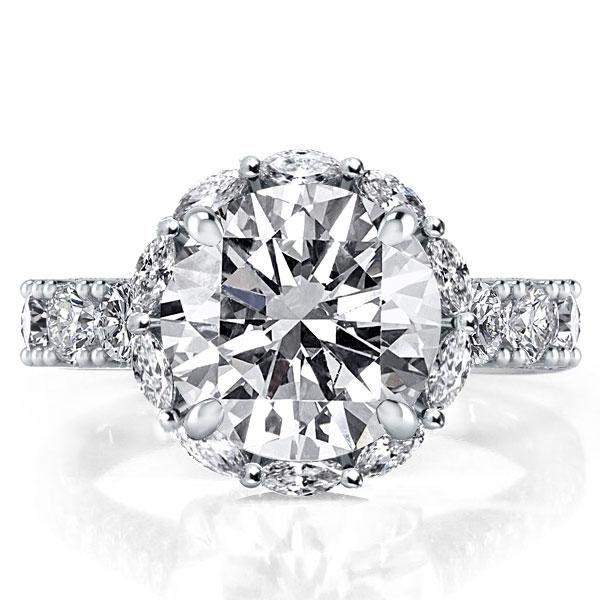 Sapphire is always a symbol of trust, loyalty and protection. When worn, the September birthstone is believed to protect loved ones and provide the wearer with clarity, health, humility, wisdom, inner peace and optimism. Find more similar sapphire halo engagement rings here, including pink, green, blue and more.
Why does sapphire ring become a new trend?
Who knew that the September birthstone would be such a popular protagonist on engagement rings? Princess Diana has a hunch. Ever since Prince William proposed to Kate Middleton with his mother's 18-carat blue sapphire engagement ring in 2010, the trend of those magical sapphire has continued to develop.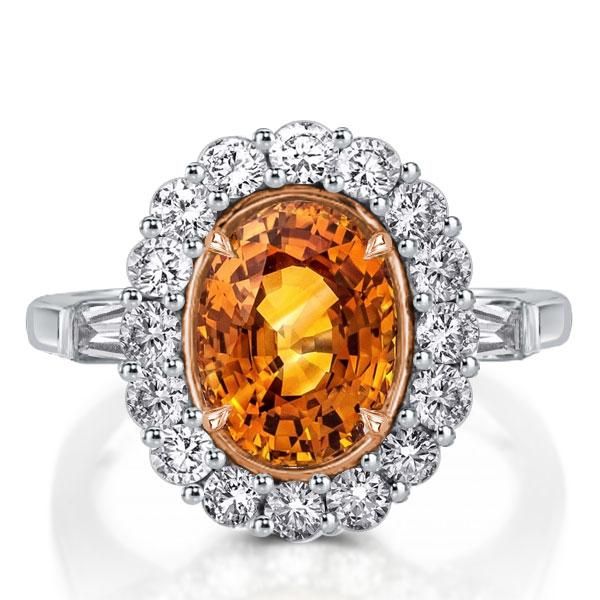 But many people don't know that Princess Diana was actually criticized for choosing what they called the "ordinary sapphire" ring, which was purchased in 1981 for only 28,000 pounds. Now, this ring may be the most famous engagement ring in the world, worth about 300,000 pounds, which is why the sapphire ring is rapidly popular.
Continue reading article to discover more sapphire halo engagement rings
Three Stone Sapphire Halo Engagement Ring
We love this three stone pear shaped sapphire halo engagement ring. The front and side stones are surrounded by a circle of sparkling diamonds. If your partner is looking for a sapphire ring, then this diamond sapphire ring is perfect for her.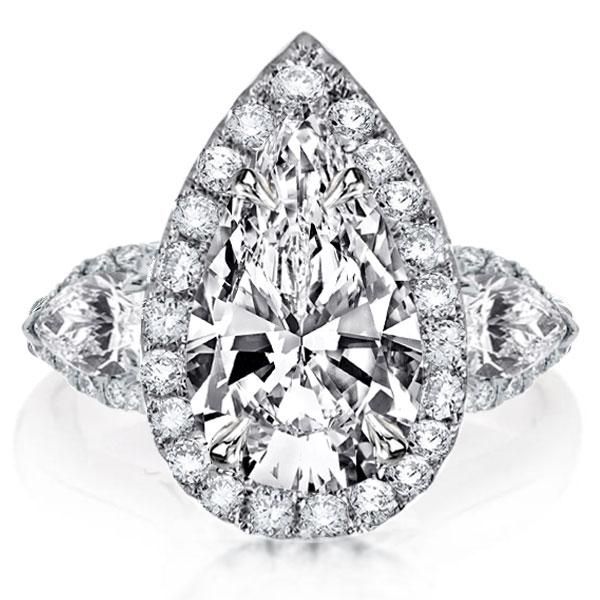 Oval Double Halo Wedding Ring
We're drooling over this Sapphire and Diamond Double Halo Engagement Ring. What's better than one halo? Two! This ring shows off the gorgeous sapphire stone and the double diamond halo enhances every part of it!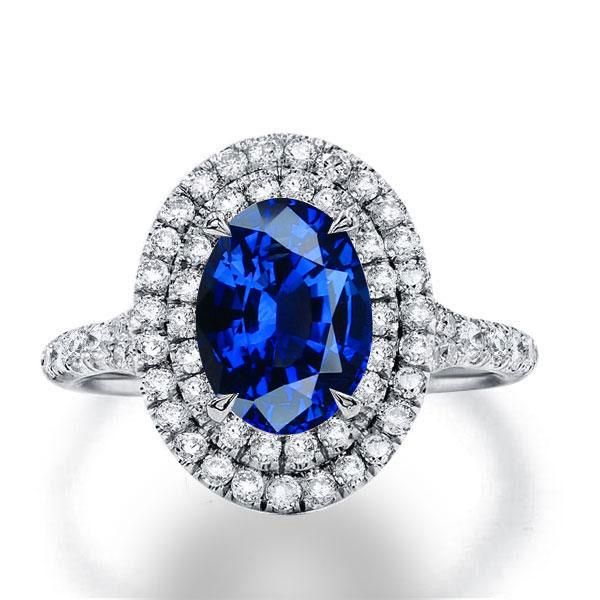 Unique sapphire halo wedding ring
We are fascinated by this halo ring. It is characterized by a circle of marquise-shaped diamonds surrounded by a round center gem. Small diamonds surrounding a sapphire can add a lot of sparkle to any stone and can make it look bigger. diamonds creates a more romantic look, and this design can be very delicate and lovely.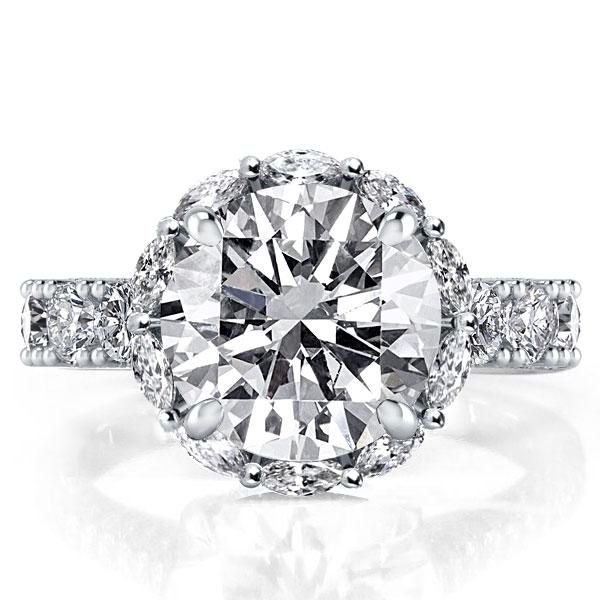 Whether it is a sapphire halo engagement rings or a sapphire three stone halo engagement ring, you can find a wedding ring that suits you very well at Italojewelry.