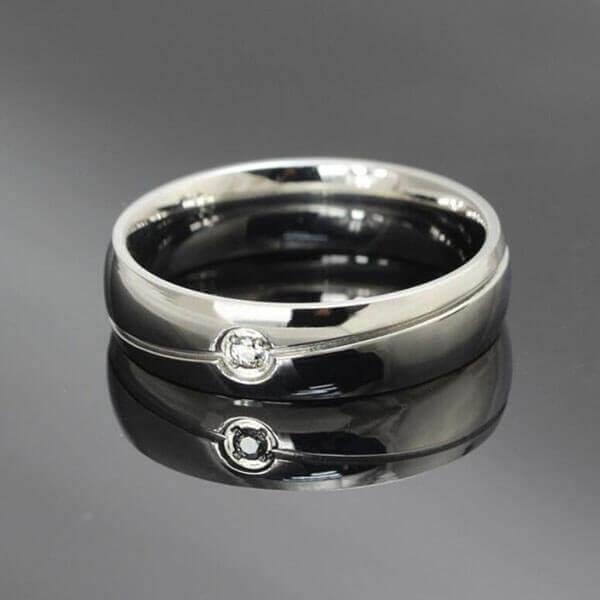 It is certainly true that guys do not have lots of choice, when it comes to wedding ring. Generally they get to choose from only one or two men's wedding bands styles. Funtunately the modern jewelers recognize that men want to show off their style and their personalities as well. Let's break down all the aspects of men's wedding band styles to help you purchasing your perfect one.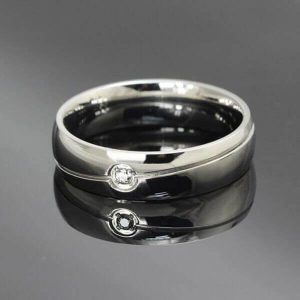 1. The primary Part thing need to be considerred is the width of the ring. Generally speaking, a masculine feature often displayed through a wide band. But please do not misleading by this, the only xonsideration should be buy a ring that fits your finger, not one that seems "masculine" because it's really wide.  For instance, if you have smaller hands and thinner fingers, a narrow band is often more comfortable to wear. Furthermore it is important to take the budget into account. Wider rings tend to be more expensive, since they require a larger quantity of precious metal.
2. Fit: In general, a men's wedding band should gently slide over the knuckle (with smooth sides for comfort), but still fit snugly on the finger.
3. Metal: The metals traditionally used for men's wedding rings are platinum, white gold, yellow gold, rose gold and palladium. While these metals used for men's wedding band styles are designed to be durable and stand up to day-to-day life, the truth is that they're all still different.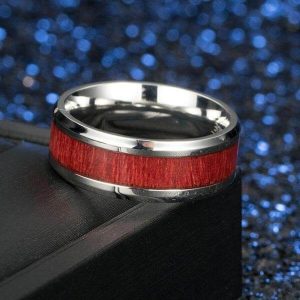 a. Platinum is extremely durable and is among the rarest elements in the earth's crust.  It is also hypoallergenic and almost never causes skin reactions. Another benefit to choosing platinum is that it doesn't show off scratches.
b. White gold is gold plated in rhodium, a member of the platinum family, which gives it a brilliant white color similar to platinum's but at a lower price point.
c. Yellow gold gives off a subtle, warm glow and is a classic option.
d.  Rose Gold Men's Wedding Band is a perfect choise for a groom who wants a more distinctive look based on its unique vintage effect.
e. Palladium is a member of the platinum family of metals and has a very similar look, but generally costs less than platinum and white gold.