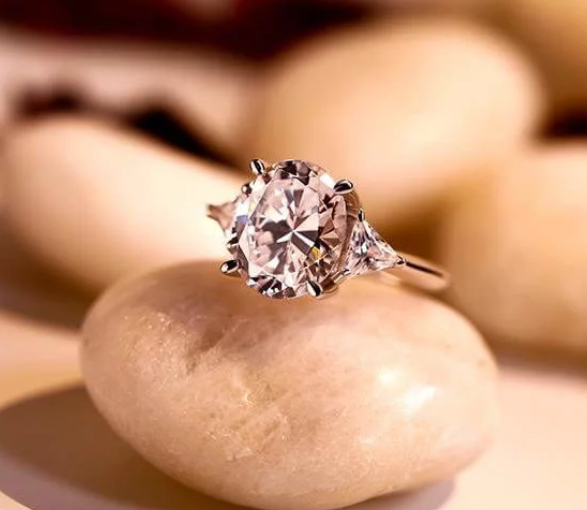 NEWS
SPOTLIGHT ON THREE STONE WEDDING RINGS
Engagement rings come in all shapes and sizes. The only problem anyone has is choosing one!
A unique and beautiful style that is trending with 2018 and 2019 brides is the three stone engagement ring. With different shapes, gemstones, and sizes to choose from, there is a three-stone engagement ring for every love story!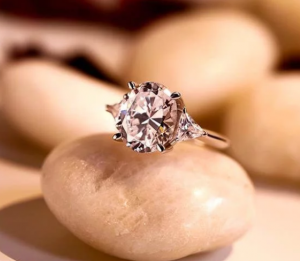 Three stone rings celebrate your love story's past, present, and future. This bright style accentuates the main gem and makes it look even more impressive. With the two smaller gems complementing the larger center stone, the ring gains immediate depth. With three main stones, there are still many other factors to think about for your ring.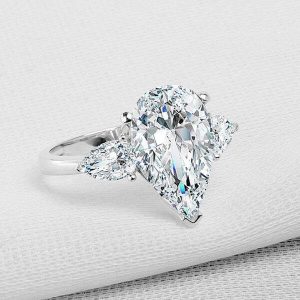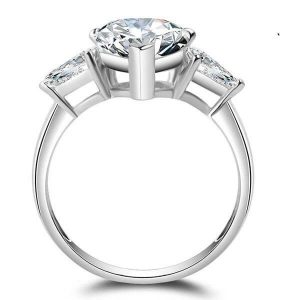 Couples considering a three stone engagement ring might want to consier their preferred colors and gemstones. What kind of diamond do you want? Would you prefer a colored diamond? With three stones it is also possible to add in your favorite color or your birthstone or his birthstone into the design of the engagement ring. With three stones your choices are increased and varied.
You might also want to consider the colors of the metals in your setting. Three stone rings shine in yellow gold, white gold, rose gold, and even platinum. Upgrade your ring with a two-tone look for added dimension.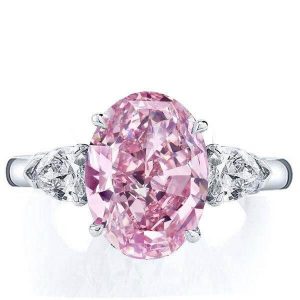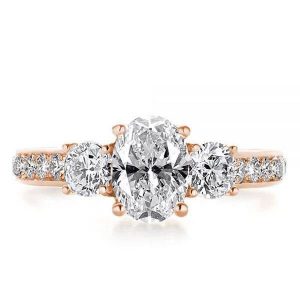 A three stoned ring is a unique engagement ring style with enormous potential. Three stones can create a totally different feel from a single stone engagement ring. The possibilities in just this one style is almost limitless! Each person has their own unique engagement ring and a three stone ring may just be what you are looking for!