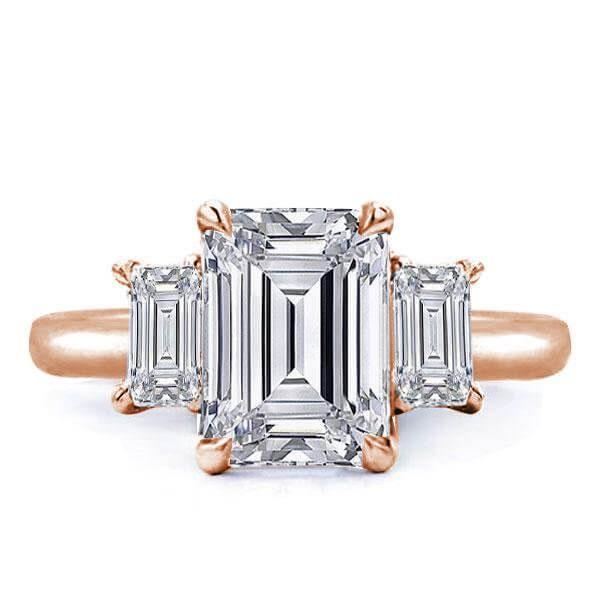 Speaking of fantastic engagement rings, there is only one metal that makes our knees bend our knees recently: rose gold. The unexpected tones of rose gold emerald cut engagement rings create a modern, endless romantic aesthetic (honestly, who doesn't like pink diamonds?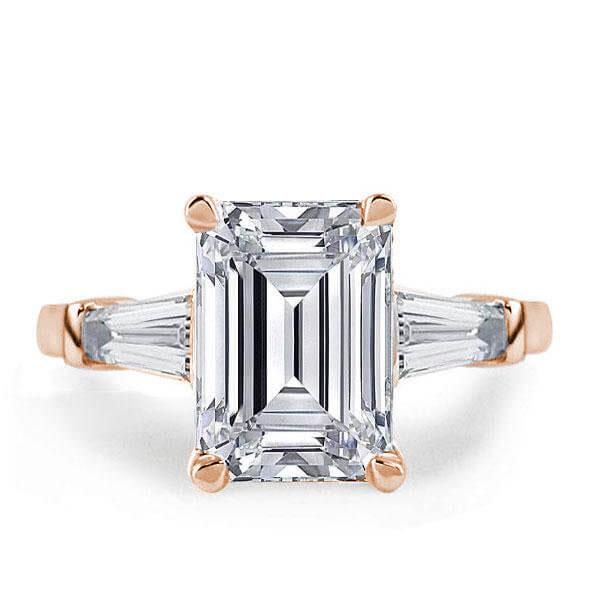 The stepped cut of an emerald cut diamond has a sophisticated atmosphere-rose gold does add to the overall feel of the ring. Emerald diamonds have a certain ancient elegance, which is why rose gold is an excellent choice: the modern style of rose gold brings your entire engagement ring into perfect harmony. In other words, before deciding on a rose gold emerald cut diamond ring, there are a few things you need to know.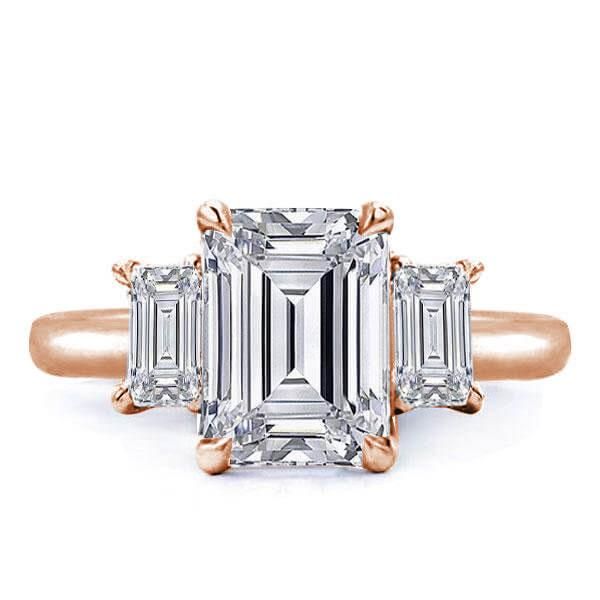 Things to consider when buying rose gold emerald cut engagement rings
Clarity is the most important 4 C diamond to consider when buying a rose gold emerald cut engagement ring. Never compromise on the clarity of the diamond.
Reason: Since emerald cuts are step cut diamonds, they have no facets to disperse inclusions. But it also means that they don't emphasize color, which is great. The diamond picks up the color from the yellow and rose gold settings, so choosing a lower color grade (such as H or I) may be a wise choice because it has a lower contrast with the setting and makes your gems look whiter .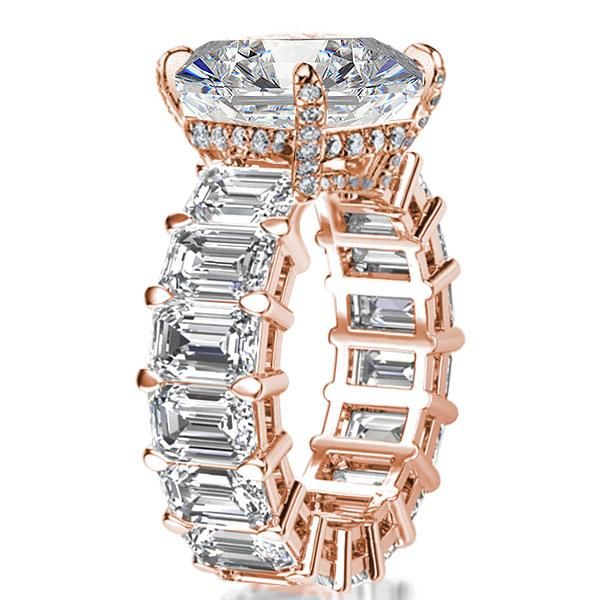 you also need to pick a shade of rose gold. When you think of rose gold, you think of a pink metal, which is correct, but the actual shade of pink will depend on the type of rose gold you get. 14k rose gold and 18k rose gold. The main difference between the two is how much copper alloy metal is mixed with pure gold. If you want a deeper pink hue, then you will need to choose 14k rose gold because it has more copper alloys. The 18k rose gold is made of more pure gold and less copper alloy, which means it will have more gold color than copper-the actual color will be similar to champagne, not pink.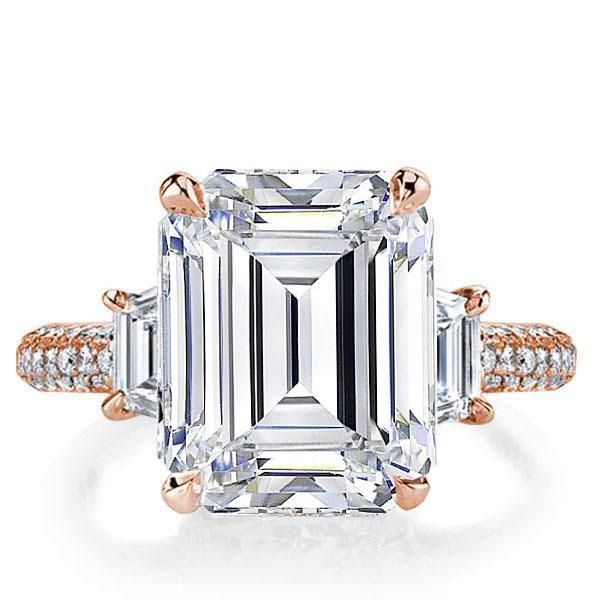 Know that your partner wants rose gold, but not sure where to start the cut and style? We have served you-learn more about diamond cuts and shapes for rose gold engagement rings here.