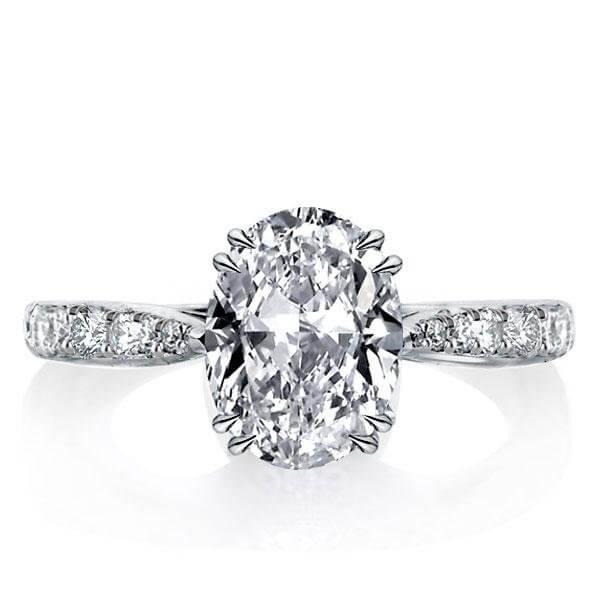 Here's why oval engagement rings should be at the top of your list for your special day.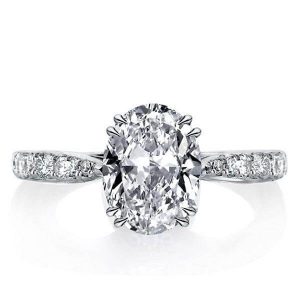 Oval engagement rings are back in full swing, and we're oval obsessed. You might be familiar with the beautiful oval engagement rings of Kate Middleton-the Duchess of Cambridge, Blake Lively, Becca Kufrin from the Bachelorette and more recently, newlywed Hailey Bieber.
Ovals are brilliant cut diamonds that have a slimming effect on the finger and flash a lot of color, which allows for that gorgeous sparkle. Overall, ovals are an excellent shape for anyone that wants a larger look. A well cut one carat round diamond measures 6.5mm, while a well cut one carat oval diamond measures 7.5×5.5mm. This equals more coverage on the finger for the same carat weight!
Another reason we're obsessing over ovals is due to their style versatility. Ovals can be styled for the minimalist, the vintage girl, the modern girl, the classic girl, and the girl that loves to be dripping in jewels.
Here are some of our current favorite oval engagement rings for every style.