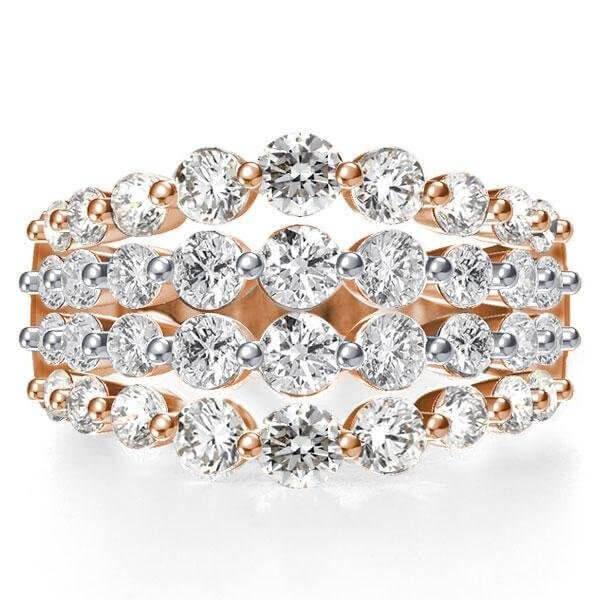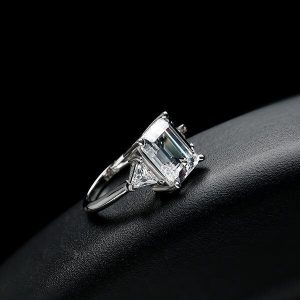 MY TOP 5 WEDDING RINGS CHOICES
I thought it might be nice to share some of my favourites…
The one thing that I always tell customers in a wedding ring consultation is that there are no rules. It doesn't have to look like a wedding ring, match your partner's ring or even be made of gold or platinum. If you love it and you want it to be your wedding ring – then go for it! The only opinion that matters is yours.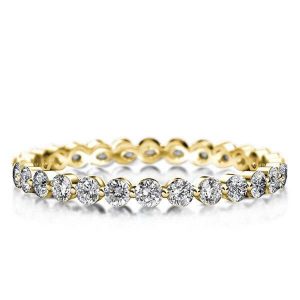 GOLDEN ETERNITY CREATED WHITE SAPPHIRE WOMEN WEDDING BANDS
Gold tone rings in 18ct yellow gold and platinum with a polished groove on the edge where the two metals meet. This ring is simply beautiful. The clean lines, contrasting colours and simplicity of the design are so effective – a timeless piece.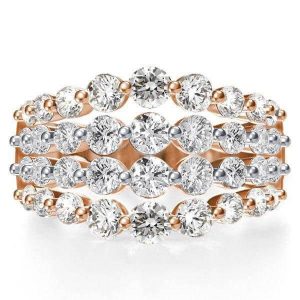 TWO TONE FOUR-ROW CREATED WHITE SAPPHIRE WEDDING BAND(6.05 CT. TW.)   
A beautifully elegant choice, the four-row ring by Italo is hand forged to comfortably wrap around the finger. Pictured here in finish rose gold plated and with a stunning highlight of small diamonds set in each row.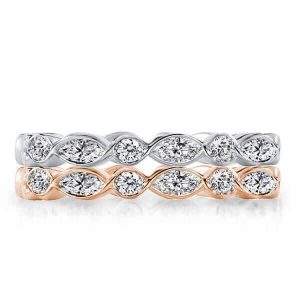 ETERNITY STACKABLE CREATED WHITE SAPPHIRE BAND SET(4.08 CT. TW.)
For those who don't want an engagement ring the Ring Set by Italojewelry is a beautiful alternative. Two rings that sit perfectly together – a silver band and a rose gold band that are sapphire set on the edge. Wear it with the sapphire facing out for extra brilliance or keep them all for yourself and turn them facing in.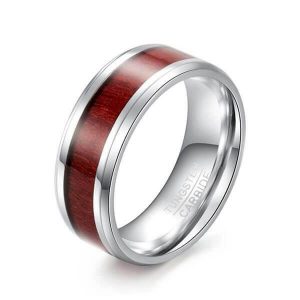 WOOD GRAIN TITANIUM STEEL
The band Thickness is 8MM the exact pattern cannot be recreated – a truly unique piece.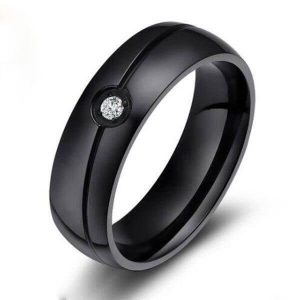 ITALO RHOMBUS CREATED WHITE SAPPHIRE TITANIUM STEEL MEN'S WEDDING BAND
While it is not for everyone I love the engineered look of these very flat rings. Added to that their colour and finish give such a masculine look – a strong choice.
Obviously, these are just my favourites… there are plenty more beautiful styles to choose from in store. Why not call in to view our full selection? You won't be disappointed.