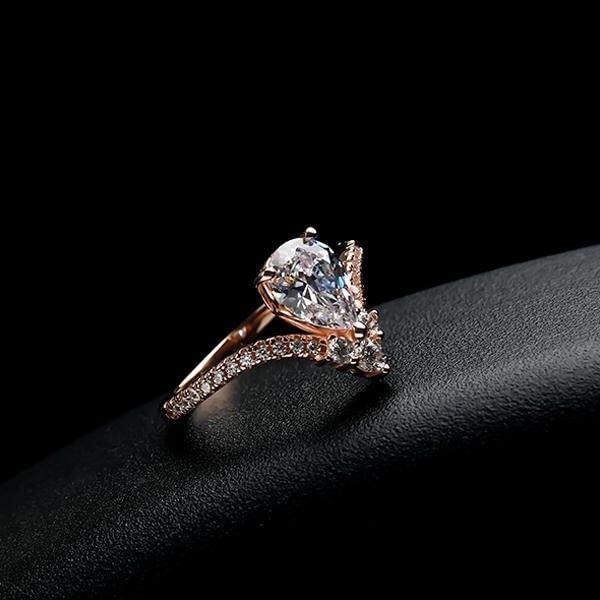 TOP DISCOUNT WEDDING RING DESIGN IDEAS THAT EXPRESS YOUR LOVE FOR HER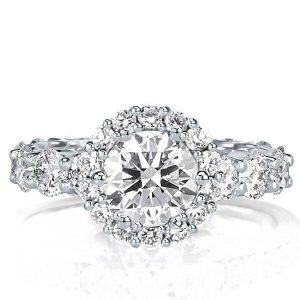 Engagement & wedding rings are pieces of jewelry a bride wears for the rest of her life. So the perfection of the rings is paramount. We have some wedding ring design ideas to woo her.
You need to get it right as it represents your love.
Choosing wedding ring designs can be the most tricky situation for a man. You need to be extra careful. This post is for the men who actually face problems in selecting the right ring for their beloved soon-to-be bride.
Be it a diamond engagement ring or an exotic pearl engagement ring, you need to be sure it suits your loves style. Let's get you started on these top wedding ring design ideas.
Vintage Halo Oval Wedding Ring Design Ideas for The Modern Bride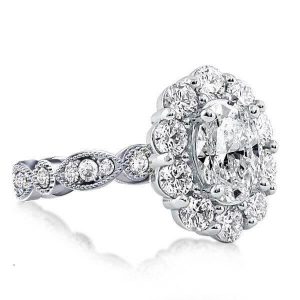 Small round cut diamonds are just perfect for the frame to provide a contrast to the oval sapphire. It is a Halo arrangement and will give a stunning look on the wedding day. Your bride will love it as it gives a royal look.
A woman always loves the sapphire with the right frame.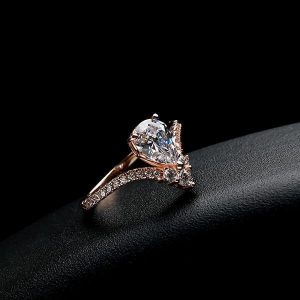 Pear in White Sapphire Vine Ring in Sterling Silver
Do you want to elevate the style of your partner? If yes, then stop thinking and go for a pear ring. This is a very feminine design with a pear created white Sapphire as the center stone. V-design make this a very stylish engagement rings for her.
V-design with a pear created white Sapphire will be sparkling with white sapphires to give a charming look to the ring. It is a thoughtful choice as the ring is highly polished for a brighter shine.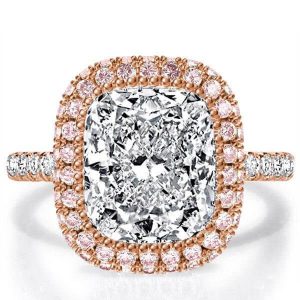 White Sapphire & pink in 18K Rose Gold Engagement Ring
An elegant choice for her will be a rose gold Halo cushion white Sapphire ring. It is an inspiring vintage pearl ring which dresses up with your look. Crafted perfectly in the elegant and noble 18K rose gold. This ring can be simply outstanding for your bride and will make her love it at first sight.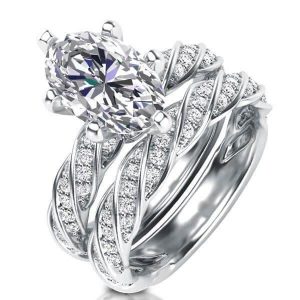 Marquise Rope Design Bridal Set Design Ideas
Scrollwork Setting with Marquise Cut Sapphire
Diamond engagement and weddings rings have their owned relevance. People love them because there are so many designs and shapes available in diamond rings. Marquise cut diamond is one such shape that gives elegance.
A scrollwork setting is more than a traditional, vintage-inspired diamond engagement ring. It more of an organic looking. With a Marquise cut diamond at its centre stone, it looks more of playful and a unique wedding ring. It will definitely give your bride-to-be an astounding elegant look.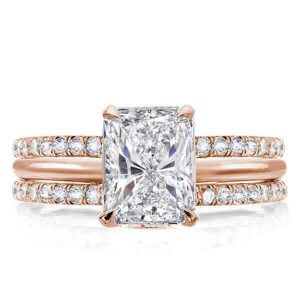 Make use of a cushion cut diamond. Using a delicate setting, make the engagement ring feminine and perfect dainty for your partner.
Radiant Cut Diamond Engagement Ring Design Ideas
Classic Radiant Created White Sapphire 3PC Wedding Set
You must have seen celebrity's engagement rings right? They all like this style. A radiant cut diamond will look intruding over a round setting.