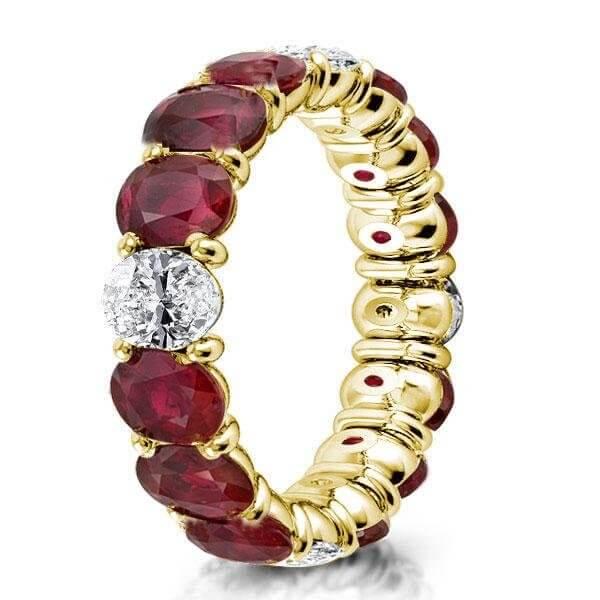 Choosing affordable engagement ring on Italo is an extremely personal decision with the goal of wearing the ring for decades to come. Some couples prefer matching bands but many choose rings that express their personal, individual style. The best way to choose a band is to put them right on your hand and see what speaks to you.
Here is some advice to help guide you to the right ring:
FOR HIM
Most men don't wear lots of jewelry, so the wedding ring is their biggest chance to make a personal statement. Did you know that the most popular men's band is actually a plain band (like the one to the right)? Plain is classic and will never go out of style, but there are also hundreds of other men's ring styles to consider.
We suggest you think about these questions:
Do you want something plain or something a little more ornate? Some rings have just a little bit of detail while others are complicated works of art.
How wide do you want your band to be? You can go from a thin band to a super wide band, depending on the size of your fingers and the look you want.
Do you want any diamonds on the ring or just metal? From a single accent diamond to a diamonds all the way around, the choice is yours.
What color or colors do you want the ring to be?
What kind of finish do you prefer?
Here are some examples of men's wedding bands:
FOR HER

Do you want the band to "match" the engagement ring? Your wedding ring can be the exact same style as your engagement ring or it can be complementary without being "matchy matchy". In our experience, about half of women go for the match while half go for a different style. For women, the choices are nearly endless, so let's walk through some of the important questions.
If you want diamonds, do you want them to go all the way around or part of the way around? The choices again are nearly endless. You can go with an eternity band which has diamonds all the way around or you can choose a 5 or 7 stone band with diamonds along the top and metal on the bottom.
What style of diamond setting do you like? From channel set to prong set, bead set or pave, there are lots of different ways to set the diamond.
What color gemstones do you want in the band? There are more choices than just diamonds. Sapphires are very popular, as are Rubies and Emeralds. Here are some examples with colored gemstones:
Additional Thoughts for His and Her Rings
You want a ring that will last a lifetime and still fit into your budget. The metal used in the ring is a major part of the cost. Gold and Platinum are traditional precious metals that have used in wedding bands for centuries. Alternatives have come along and some have serious limitations.
If you prefer yellow then Yellow Gold is the way to go and you just need to decide if you prefer the traditional 18K (which is 75%. gold) or the newer 14K (which is 58% gold). If you prefer white, most custom either White Gold.
Lastly, don't wait until the wedding before ordering or shop wedding bands if you want to leave your options open. Jewelers will have some rings on hand that can be sized to your finger, but chances are you will have to have your wedding band custom made especially for you in your size. This can take several weeks so plan ahead and order your rings well in advance of your wedding day!