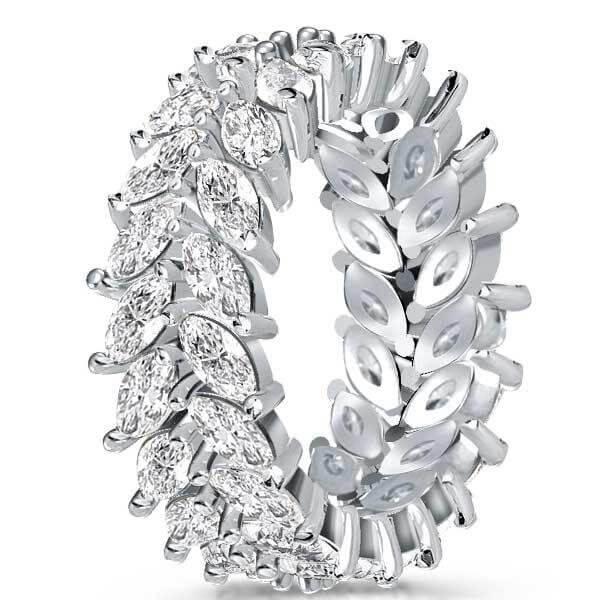 We're in it for the long haul with marquise wedding bands. The marquise style has made the rounds in terms of proposal appeal from the 1700's to today, with its one-of-a-kind shape meant to catch every eye in the room. Curved kind of like a football, this elongated diamond shape is full of character and pizazz with a sparkle that seems to go on forever. So if you're looking for a ring with distinction, look no further than the timeless marquise!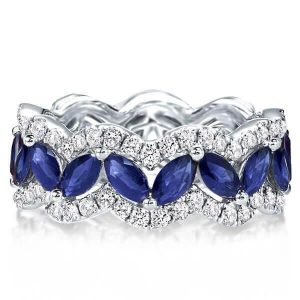 You certainly don't have to fit the classic marquise wedding bands mold to say "I do" to a marquise. The East-West style pictured above has gained popularity in recent years with full steam ahead!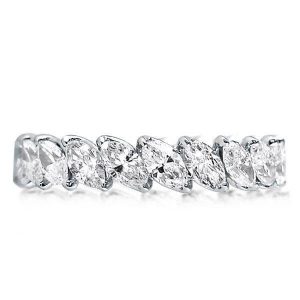 So much Old World beauty in these marquise wedding bands designs! While gorgeous on its own, this diamond is only enhanced further by halos, baguettes, pavé bands or mix-ins with colorful gems. We're suckers for a pop of sapphire or ruby!