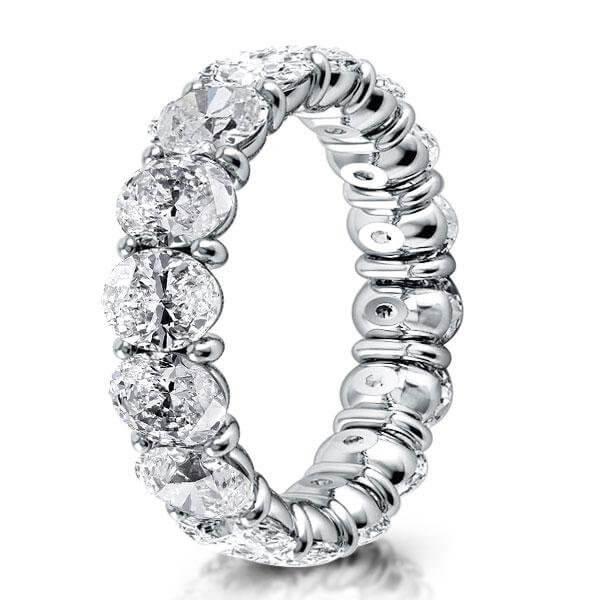 Eternity wedding bands are both simple and beautiful. They feature a metal band with dozens of small diamonds or other gemstones placed in a circle around the ring. With eternity wedding bands, the gemstones continue around the full circle making an eternal loop. With a semi-eternity ring, the gemstones only go partially around the circle. Eternity bands can be made from a variety of beautiful metals, and many different gems can be used.
Diamonds, sapphires, amethysts, rubies, and emeralds all look amazing on eternity rings, and we're pleased to offer them here at Italo Jewelry.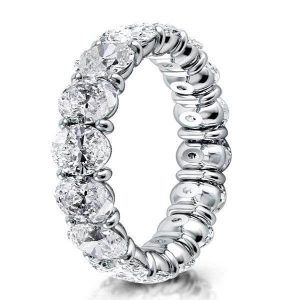 The Symbolism Behind Eternity Wedding Bands
It isn't hard to understand why eternity is a romantic concept. When taking vows, the choice is made to be with the other person for the rest of their life and, depending on the couple's beliefs, you may even feel that you are choosing to unite the souls for all eternity. If this sounds appealing and romantic, this may be the type of ring to choose. Wearing an eternity ring symbolizes a love that lasts forever. It also represents the ongoing cycle of life.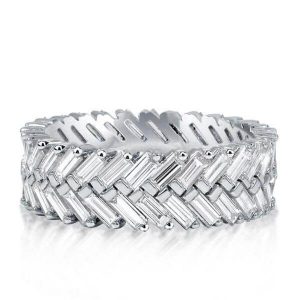 A successful marriage is about more than just a beautiful ring. It takes hard work, compromise, and commitment. Of course, having a beautiful ring to honor that commitment never hurt anyone!
If you're ready to begin shopping for eternity wedding bands and other jewelry, contact Italo Jewelry today. We are excited to answer any questions you might have. Thank you for shopping with us!