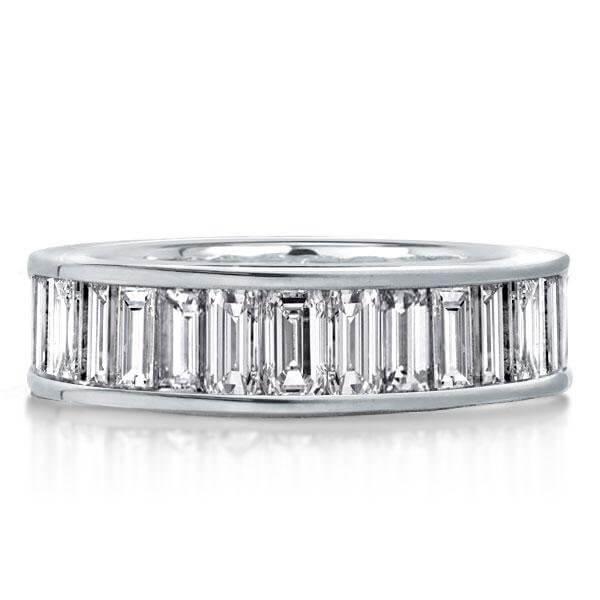 How do you symbolize the intangible? When you buy eternity wedding bands, the true value lies in the message that the ring symbolizes: being together forever, until the end of time.
Most people give an eternity ring to mark a large milestone in their relationship: like an anniversary or the birth of a child. From Marilyn Monroe and Elizabeth Taylor to Jennifer Garner and Blake Lively, the eternity ring has been a jewelry staple for years and years. Here are some things to know about this romantic jewelry item.
They're Highly Wearable
One of the main benefits of eternity wedding bands are that they are very easy to wear. Rings that feature large or prominent diamonds that stick out from the band are easy to snag, which can be annoying for a woman who works with her hands.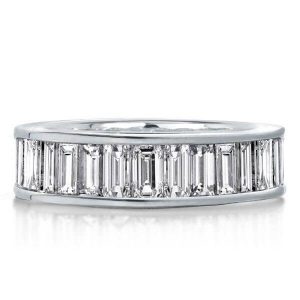 With eternity wedding bands, the diamonds are small, set close and tight to the band so they won't catch on any materials of get in the way.
Perfect For An Anniversary
Eternity rings are most commonly bought for anniversaries because of what they symbolize and also because they are easy to wear with engagement rings. Definitely buy a ring that matches her engagement or wedding ring in regards to both the diamonds and the metals. You don't want to buy and eternity wedding bands that are in yellow gold if her engagement ring is made with silver. It just won't match.
What To Consider When Buying Them
Get The Size Right – The main problem with eternity rings is that they are very difficult to resize. Because they have diamonds running all the way around them, changing their size requires taking out diamonds or adding diamonds, which are both very difficult to do and expensive. If you do get the size wrong, you might want to check out some of these helpful tips to make help your ring fit.
The Cut Shape – There are many different cut shapes that can be used for an eternity ring, but the ones that typically work best are:
They are a little more comfortable
They cost less
Halfway eternity wedding bands are easier to size.
Whether it's your first year anniversary or your tenth, you will not go wrong in buying eternity wedding bands, because nothing says "forever" like and endless circle of diamonds!