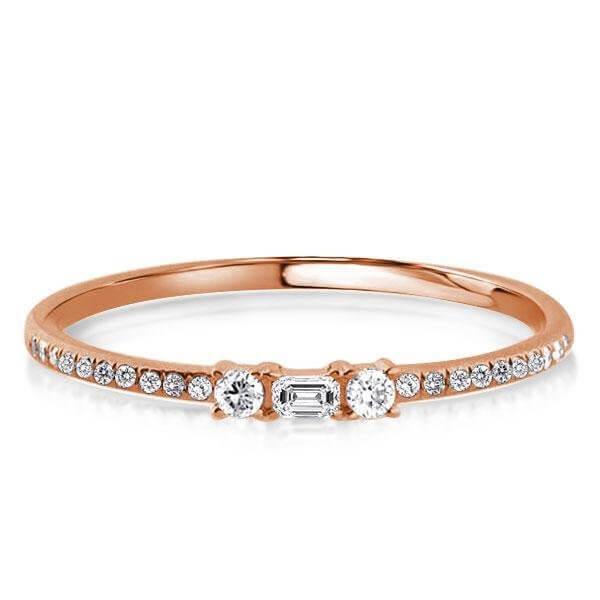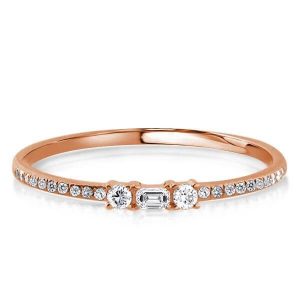 Rose gold band: a vintage-style, romantic ring option to seal the deal.
Made of an alloy of gold and copper, rose gold wedding rings are loved for their warm, pinkish color. The copper contents make rose gold wedding bands more durable than other gold rings and keeps the color of the metal vibrant without maintenance. Plus, rose gold is especially difficult to scratch, a major pro for everyday wear.
Rose gold is also known as "red gold" and "pink gold," and sometimes "Russian gold" as a result of its popularity in early 19th century Russia. In addition to its storied history, rose gold is completely on-trend, rocking the hands of celebrities from Lauren Conrad to Blake Lively.
Shop Rose Gold Women's Wedding Bands
A rose gold band symbolizes epic love, whether you choose to pair it with a rose gold engagement ring or an engagement ring of another metal. That's not to say that rose gold wedding rings are only for women — rose gold wedding bands are also a classy and distinctive choice for men.
Ready to say "I do" to this romantic metal hue? Explore Rose Gold Band.