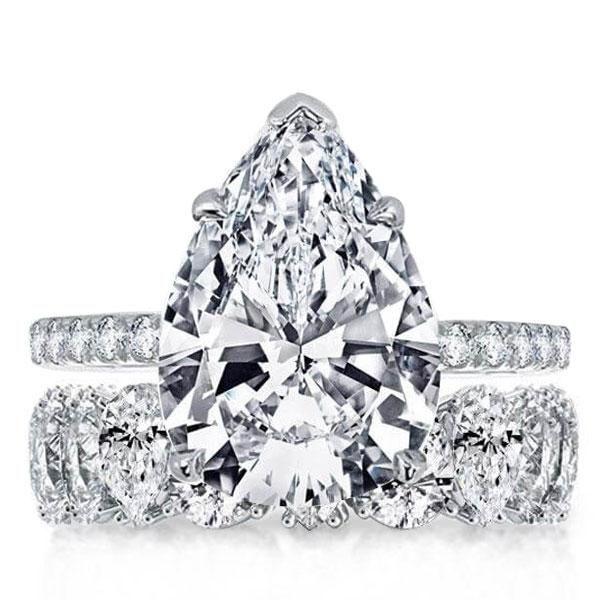 Do I need an engagement ring wedding band set? First to make it clear, you do not. Personal preference should be the deciding factor with that question. Some brides may chose not to wear a wedding band simply for reasons of comfort. Another reason that you might not purchase a matching wedding band is that many modern and unique engagement rings are created in one piece to look as though there is already a matching wedding band being worn.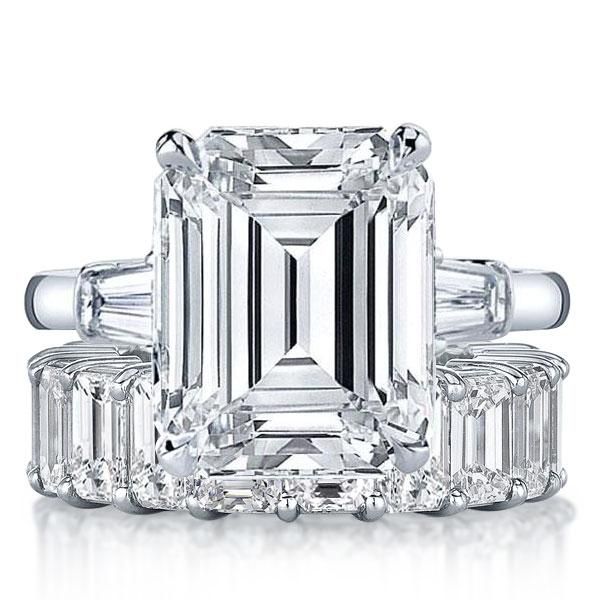 There are many ways to match your engagement ring wedding band set. You should consider the shape of each ring and the metal type and style of each design. Most jewelry stores will help by suggesting styles they know they can use together, but the easiest way to ensure that the two rings match perfectly is to buy a bridal suit. The bridal suit is specially designed to make your engagement ring and wedding ring match harmoniously in style and style-working hard for you and eliminating guesswork.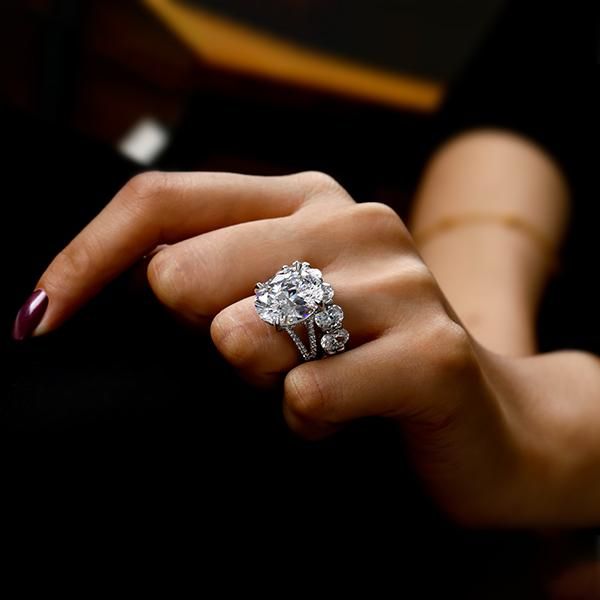 Advantages of engagement ring wedding band set:
1. Convenient. No need to bother to buy two separate rings and try to pair them, but the work is already done for you.
2. Beautifully designed. Since the two rings are designed with each other in mind, the appearance is more attractive than a separately designed ring.
3. Value for money. Buying two rings together is often cheaper than buying them separately.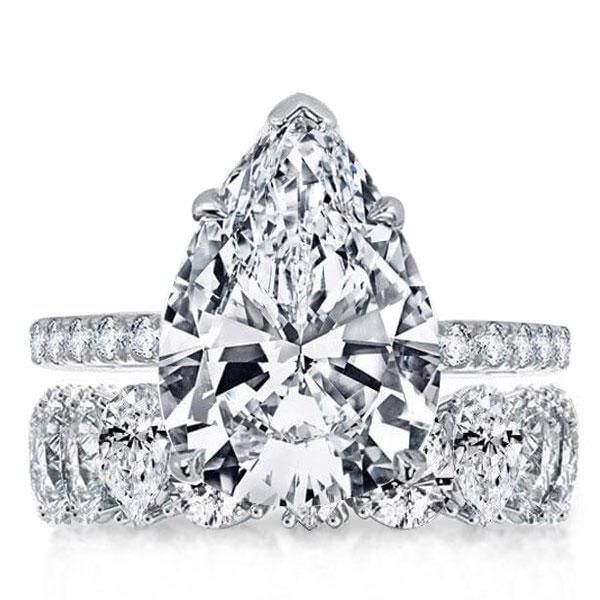 How do you wear engagement ring wedding band set?
Once you have said'yes', your engagement ring should be placed on the ring finger of your left hand. During the wedding ceremony, if you follow tradition, you should place your engagement ring on your right hand. After the wedding, you should then place your engagement ring back on top of your wedding ring. Your wedding ring should be on the bottom, so it is closer to your heart. If you are lucky enough to receive an eternity ring, you can wear this on top of your engagement ring or if it proves more comfortable, on the same finger on the opposite hand.
The important thing to remember is that you are the boss in terms of engagement ring wedding band set. You should decide what is best for you, what makes you comfortable, and most importantly, what makes you happy!