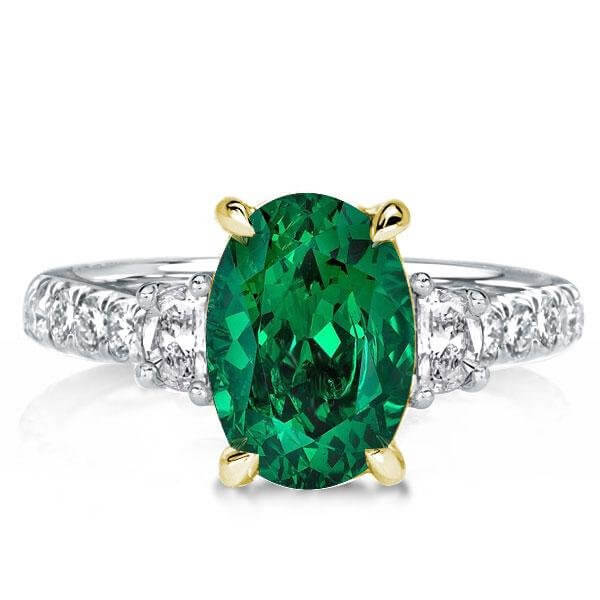 Getting engaged is easily one of the most exciting events in a person's life; it is the first step in preparing for a lifelong union that's sure to be filled with memorable, happy, and challenging moments. Many couples choose engagement rings online to commemorate their promise because of the auspicious symbolism of the gem.
Popular Engagement Ring Styles
Now that you've chosen the stone you'd like to feature on your engagement ring, the next tricky part of building your ring is choosing the style in which to set your stone. In our experience, these are some of the most popular engagement rings online styles chosen by our customers:
HALO ENGAGEMENT RINGS
An engagement ring in the halo style of setting means that your chosen feature stone is surrounded by a host of smaller stones arranged in a ring or halo. This style is popular amongst customers working within a budget because having the feature stone surrounded this way makes it look larger (by almost half a carat, by some accounts!) and brighter.
The accent stones in the halo work very well to reflect the light back into the feature stone, making for a very stunning, eye-catching, and luxurious-looking engagement rings online.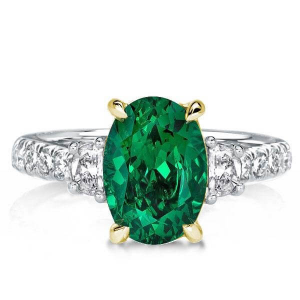 For our full Halo engagement rings online selection!
PAVÉ ENGAGEMENT RINGS
This style of setting is named after the French word that means "to pave", because this style "paves the ring with diamonds". It makes sense, because this style entails a row or several rows of small diamonds encircling the ring.
Combined with a well-selected feature stone, this style makes for a simple, elegant, yet eye-catching engagement ring because of the light bouncing off the diamonds in all directions. Furthermore, the placement of the accent stones along the band is especially great for retaining the focus on the size and brilliance of your chosen feature stone.
CUSHION-CUT ENGAGEMENT RINGS
Many of the young couples who visit and purchase from our site tend to look for options other than the classic brilliant round cut. This is likely because of the cut's association with old-fashioned jewelry styles.
If you're looking for a diamond ring that's classy and yet slightly off the beaten path, we'd recommend that you get a feature stone in a cushion cut for your engagement ring. This cut retains much of the brilliance brought out by the round cut, but is a bit more versatile and modern-looking due to its slightly edgy shape.
For our full Cushion-cut engagement rings selection!
PRINCESS-CUT SOLITAIRE ENGAGEMENT RINGS
The word "solitaire" in the name of this style should be a giveaway on what makes it so alluring to many couples: having a single feature stone on a simple band is timeless, elegant, versatile, and yet affordable! Combining the solitaire style with a princess-cut diamond is a sure success, because the princess cut is edgy, modern, bold, and visually striking.
Having a princess-cut diamond of a good grade and carat weight to be the focal point of your ring makes for an incredible piece of jewelry that doesn't break the bank. It only has one diamond, and it's of a cheaper kind of cut than the classic brilliant round cut.