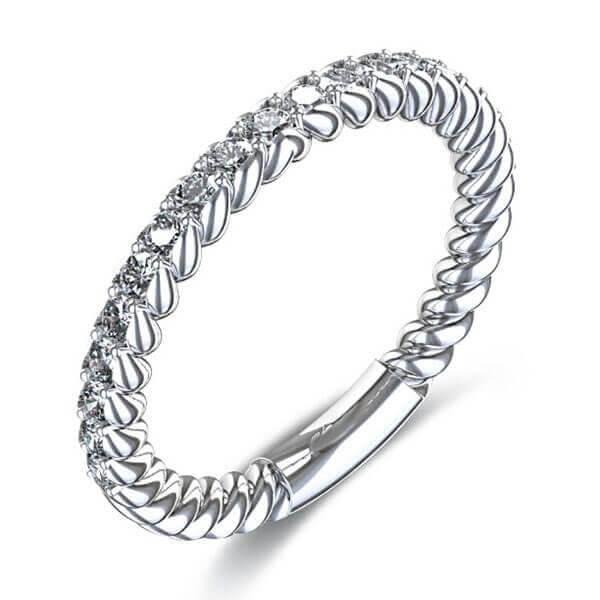 Every anniversary marks a year of growth in a relationship. As your love grows, your jewelry collection should grow with it. One great way to do this is with an anniversary or eternity band.
We typically associate anniversary wedding bands with eternity bands because of their symbolism. Eternity bands are rings that are meant to celebrate a special anniversary, a milestone, or any other important occasion in your life. They are often made up of a line of identical stones (usually diamonds), but they can consist of colored gemstones such as rubies or sapphires to give the band some color and personality.
Anniversary wedding bands are typically chosen to compliment wedding and engagement rings. But, there are no rules about where an anniversary band should be worn. A woman has many options when it comes to wearing a new eternity band.
Depending on your personal style and preference, there are four different ways to wear anniversary wedding bands. Let's take a look!
1) Stack an anniversary band with your current wedding band & engagement ring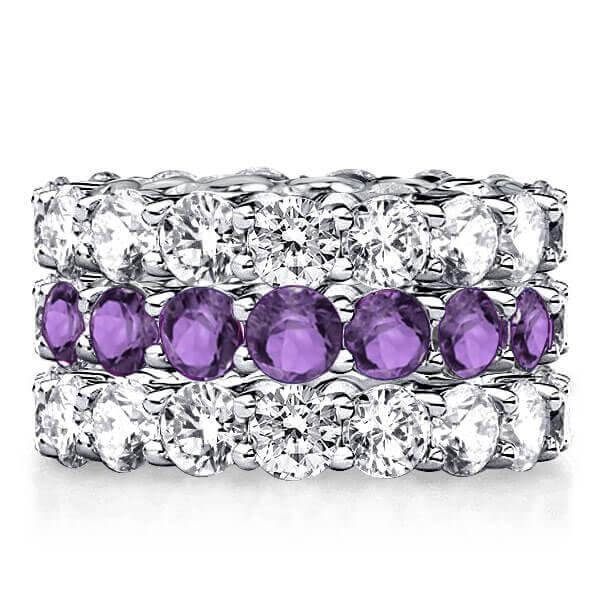 One popular option for wearing anniversary wedding bands is to stack it with the wedding band and engagement ring. This gives the finger a fuller appearance and is sure to get attention from friends. This is perfect for anyone with a smaller engagement ring, as it will make the ring look larger.
Here you'll see an example of what stacking rings can look like. As you can see, it is very important to have rings that compliment each other if you wish to pull off this look. That way, adding an eternity ring will create an all-around gorgeous look.
2) Wear the anniversary band on the right hand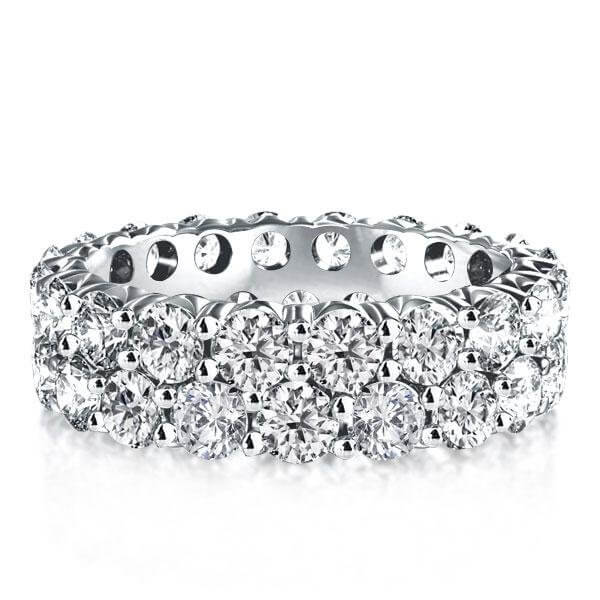 For those who don't want to overcrowd one finger, putting the anniversary band on the right hand is a great place to wear an anniversary band. This will spread your rings out and isolate their beauty.
Some women with large engagement rings will even wear their wedding band and anniversary bands together on the right hand. These options are great for women whose rings don't match well with each other or who have a big ring that can be shown off alone.
3) Wear the anniversary band on another finger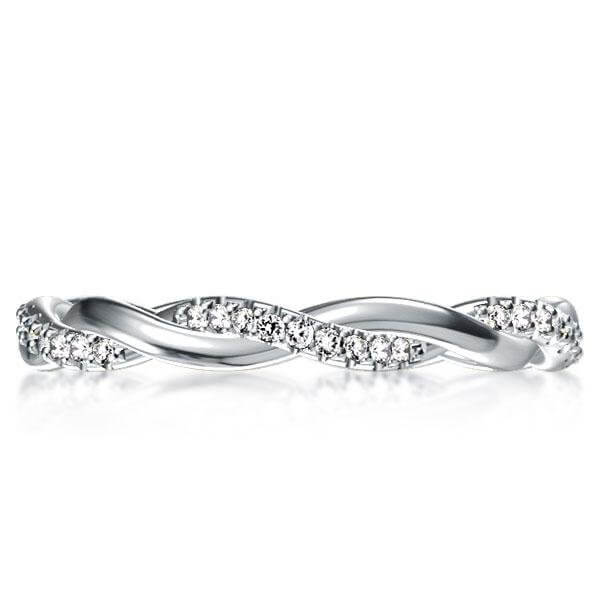 If the ring fingers are already filled up with other rings, an anniversary band can be worn on any finger and swapped around from day to day. This gives the wearer more freedom to adjust the ring based on the occasion.
This style is perfect for someone who likes to wear a lot of jewelry and is constantly changing their look. One warning before you commit to this, make sure the ring is the right size for whatever fingers it will be worn on.
4) Upgrade your wedding band with a larger anniversary ring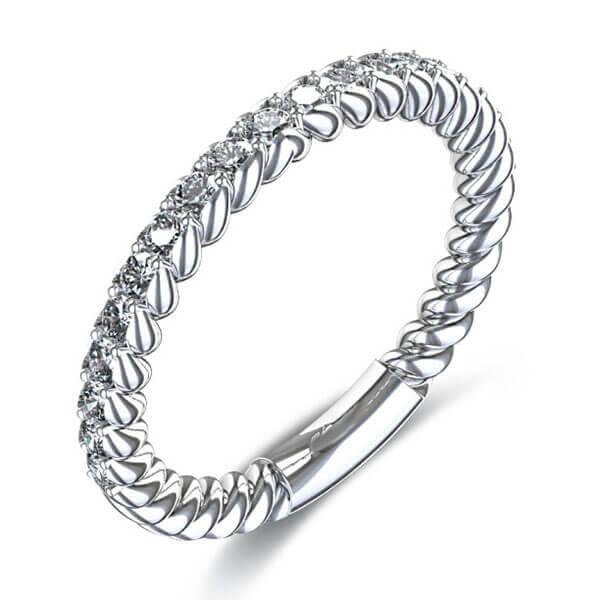 Instead of getting a totally new anniversary band, some couples decide to upgrade their current anniversary wedding bands instead. There are a number of upgrades you can make such as: adding new stones, replacing small stones with larger ones, and even replacing the whole ring for a brand new one. The options are pretty much limitless!
An upgraded wedding band is a great idea for women who don't typically wear rings other than their engagement and anniversary wedding bands. This keeps the simple style they are accustomed to, but offers a new look and feel.