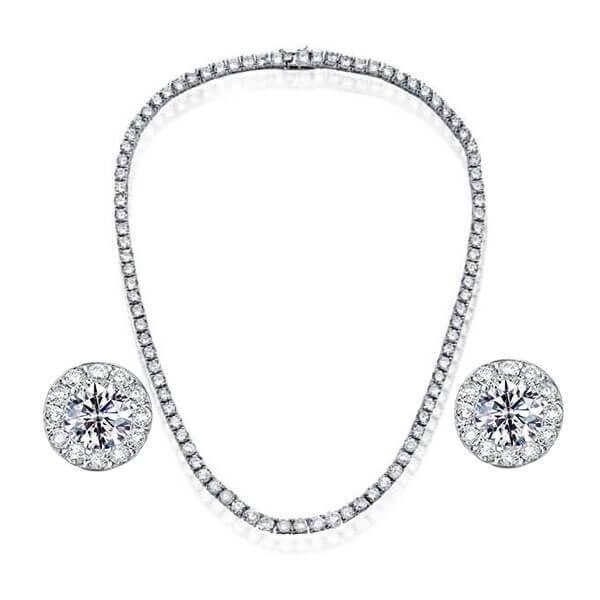 Wedding inspiration, wedding Planning
Are you still on the hunt for bridal jewellery to wear on your wedding day? Don't fret for there's a sea of pretty wedding adornments available. If you are looking for something vintage or something that looks like an heirloom piece, a choker or bib necklace is a good choice. These types of jewellery are best for brides who have chosen a simple dress that has a high neckline. Necklaces are gorgeous to buy bridal jewellery sets, because they draw people's eyes to your face and can make a really nice statement. If you're on a tight budget you'll be glad to know that there is plenty of affordable bridal jewellery out there if you know where to look. To help you find your style we've put together some top tips to remember as you search for the right pieces to complete your bridal look.
Necklaces
A simple necklace can transform any bridal look. If you are wearing a sophisticated dress, a simple crystal or diamond necklace may be the perfect accessory for you. If the dress does not have intricate beading or lace patterns, a necklace can also work well. Wedding jewellery featuring crystals and diamonds can be a little pricier than others. So if you're trying to cut costs and are ready for a little cleaning and shining, you can buy bridal jewellery sets online instead of jewellery shops.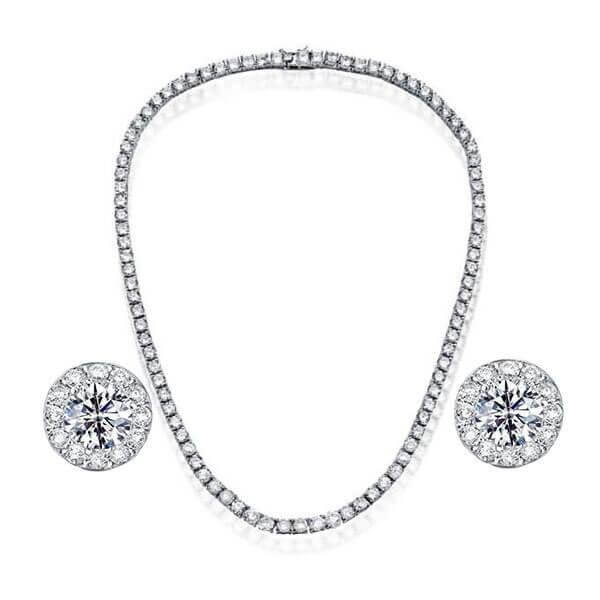 bride wearing wedding necklace bridal jewellery
Bracelets
A bracelet is a fine accessory to add to your overall bridal look. A slightly thick bracelet will give brides wearing minimal, short-sleeved dresses a classy look. When it comes to wearing bracelets on your big day, there is one simple rule you must remember: thickness should be determined by how ornate your dress is. This simply means that the more elaborate the dress, the thinner the bracelet should be.
Earrings
No bride can go wrong with a fine pair of earrings on their special day. Diamond studs are a favourite amongst brides and by choosing the right pair of earrings, you can easily complement any bridal hairstyle.
Bride wearing teardrop earrings
If you already have an idea on what you want to buy bridal jewellery sets to pair with your dress, searching for your perfect bridal jewellery will be easy. You'll certainly want to pick pieces that have a 'wow' factor and ones you can wear even after your wedding day. With a little research and planning, buying bridal jewellery sets online and search a perfect style shouldn't be too hard.