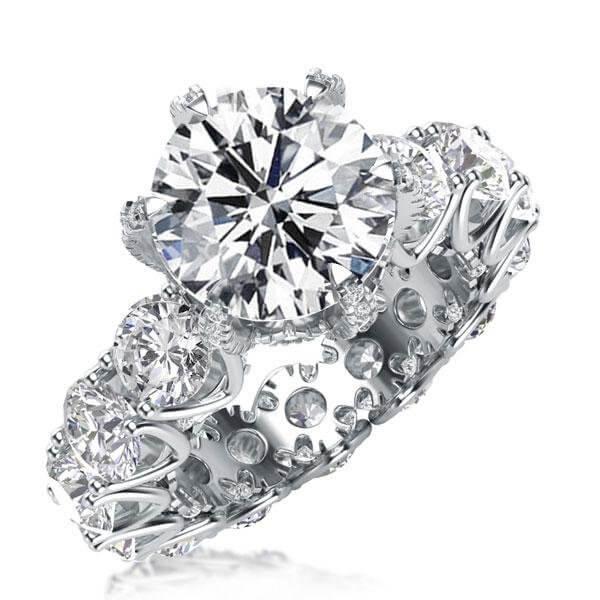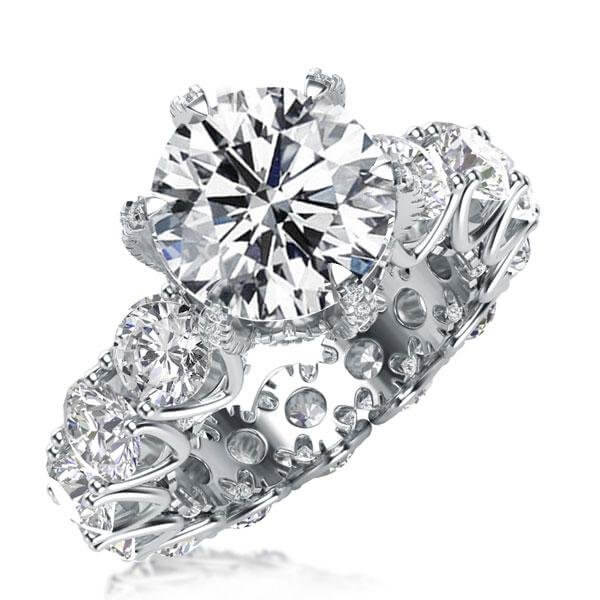 Before the days of such horrid things as synthetic diamonds, and synthetic cubic zirconia (CZ), the most popular imitation for diamonds was the natural white sapphire. Still maintaining its status as a natural and precious gemstone, and delivering exceptional hardness and brilliance; white sapphires are still the most obvious and beautiful alternative to diamonds. Whether it is your budget that concerns you or the worry of your possible diamond not being conflict-free; a white sapphire engagement ring can be as beautiful as you'd imagine any diamond engagement ring could be. Don't let the name fool you, as white sapphires are colorless just like a D-F color diamond. Some white sapphires engagement ring may have a velvety appearance caused by the natural rutile silk inclusions within the gemstone.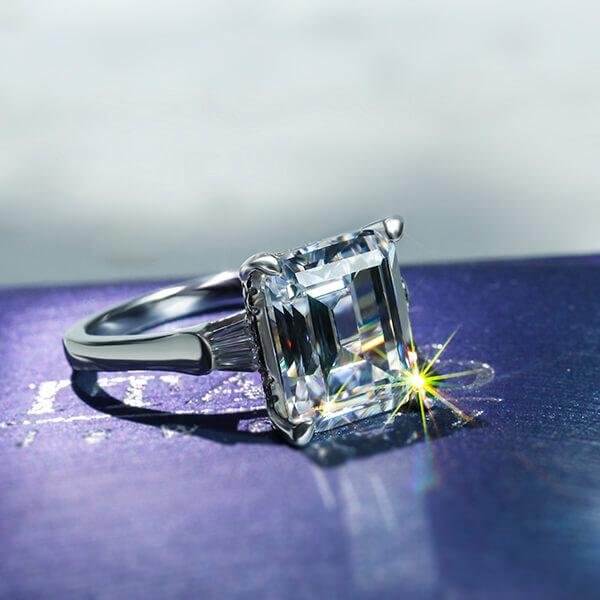 Here at The Natural Sapphire Company, we have a vast selection of natural white sapphires to choose from; both stones that have been heated to improve their clarity, and stones that were left untreated making them more rare. The rarity of an untreated sapphire will make your engagement ring shine with a secret light called Prestige. Even the diamond you were considering does not come close to the rarity of an untreated white sapphire.  Now to be fair, the white sapphire will not be as brilliant and fiery as the diamond and that is something to take into consideration; however the desire for fire or correctly, dispersion, can be accomplished with many of our unique and custom white sapphire engagement ring settings by adding a diamond halo, pave-diamonds, or even diamond side stones in a three stone sapphire engagement ring.  In total you will have the exceptional rarity of the untreated white sapphire, with the lights-camera-action of the diamonds to alert the eye's attention to the truly more precious gem. Should you feel diamonds are an unnecessary accompaniment, you can find numerous options from our engagement ring settings besides the most common solitaire.
Because of the demand for diamonds and the far less expensive, though synthetic options; natural white sapphires have been somewhat overshadowed. That said, white sapphires maintain a strong following of knowledgeable admirers and collectors. White sapphires are pure corundum without any of the trace elements like iron, titanium, or chromium. It only takes a few hundredths of a percent of the trace elements iron and titanium to cause the blue color in corundum, so in Nature's kitchen, white sapphires are very rare.  Consider this as an analogy: imagine a factory churning out chocolate chip cookies. The cookie factory makes 10,000,000 chocolate chip cookies per year, but 100 of those cookies come out of the oven without any chocolate chips. In Nature's kitchen, even the seemingly impossible is possible, and the pure impossibly-possible beauty of a natural untreated white sapphire engagement ring is undeniable.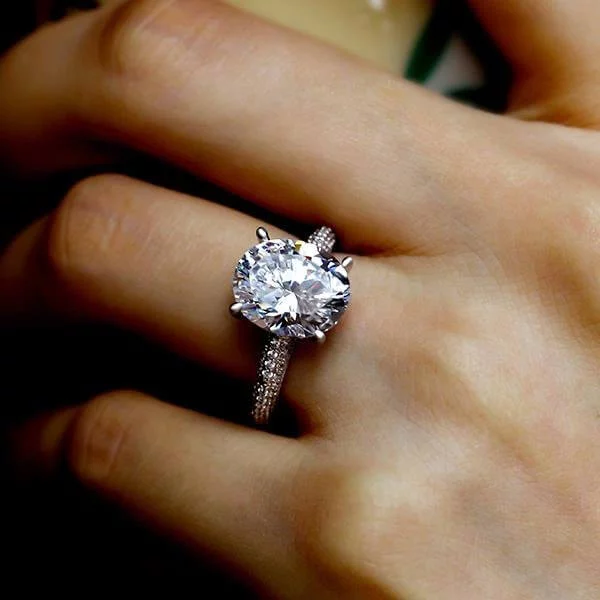 Let us begin your white sapphire engagement ring today. Our Sales and Design teams are standing by…