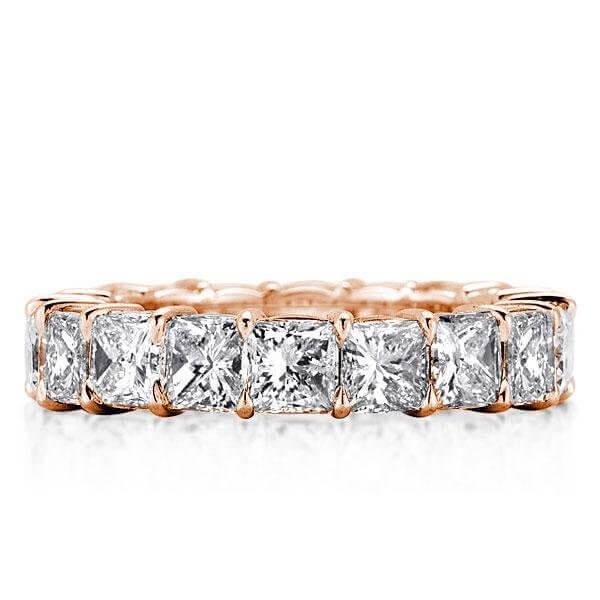 Getting married is perhaps one of the most special moments in anyone's life, so making sure the wedding rings are perfect is extremely important. While ceremonies are all unique and vows and celebrations differ, one wedding tradition constant is the wedding band.
This symbol of everlasting love comes in different styles, metals and thicknesses and also needs to fit with an engagement ring, so there's much to consider.
Don't know where to start when choosing the ideal ring? We've put together this guide to wedding rings styles to help you both choose something you'll be happy with forevermore.
Wedding ring metals
Choosing what metal you'd like your wedding band to be is a huge part of the selection process. Unless you've worn jewellery before, however, you may not know which colour metal suits you, so it's important to understand what you're looking for beforehand and to try them on to see how each feels.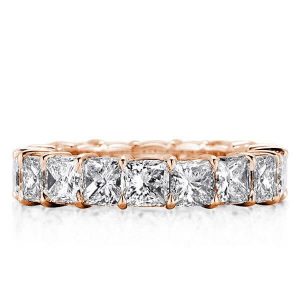 White Gold
White gold is a stunning option but does require re-plating maintenance on a regular basis. So while this metal is more affordable than platinum, the maintenance may increase the long-term cost.
Platinum
This is a popular option as its silvery appearance is elegant and classic – the bonus is it requires very little maintenance. This is, however, the most expensive because of these factors – but its durability makes it a great option for hands-on people.
Yellow Gold
Yellow gold is the traditional choice when it comes to wedding bands. It's a beautiful option and also very durable – this durability, however, will depend on the carat you opt for.
Rose Gold
This is the metal which has enjoyed a recent revival and becoming more of a popular choice for the modern bride and groom. This blush coloured option is durable and a little more affordable than platinum.
Palladium
While platinum is stronger than palladium, the latter is still a fantastic wedding ring choice due to its durability. This is a low-maintenance and affordable option and also looks stunning thanks to its appealing white colour.
Now you know all you need to about styles of wedding ring for both men and women and the metals you can choose from – but what about the size? The chances are you'll be comfortable with the ring size of the bride as you'll have purchased (and possibly had to resize) the engagement ring.
However, for many grooms-to-be, they may have never worn jewellery before, so ring size is probably somewhat a mystery. Don't worry if this is the case, we can help when it comes to measuring your ring size with our handy ring size chart or online tool if you have a ring to use.
If you don't have a ring to measure, simply pop into one of our London or Manchester showrooms and one of our friendly team members will be more than happy to help you on your quest to find the perfect wedding rings for your big day.