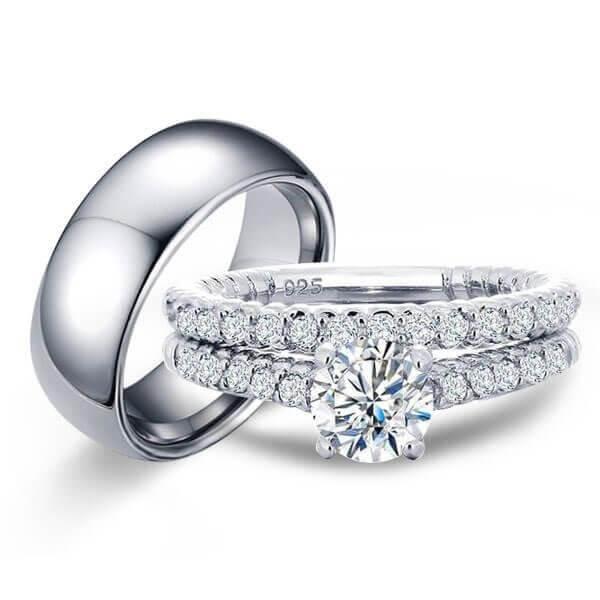 Our engagement ring and eternity band make for a very coordinated and delicate vintage wedding ring sets. Together, they are deliciously luxurious and feminine.
Bead-Set Beauties
Sometimes it's the smaller details that create a perfect match. Take a look at our vintage engagement ring and wedding band, a pair of exquisite rings. The vintage wedding ring sets create sparkle and luxury that brings out the best of both rings!
Eternally Romantic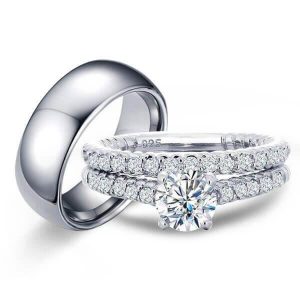 If you're looking for a timeless, achingly romantic style, look no further than our vintage wedding ring sets. The sparkler on the ring is the focal point—but just look at the delightful detailing! These rings celebrate a wonderfully intricate and creative style that will never go out of fashion.
vintage bridal set
Find the Perfect vintage wedding ring sets Today
There is so much beauty and history in vintage engagement rings and weddings rings. Browse our selection of vintage engagement rings and wedding rings today to see all of the possibilities. Feel free to have fun here! You can mix metals, styles, and keep adding to that stack! There's always a vintage wedding ring set perfect for you!