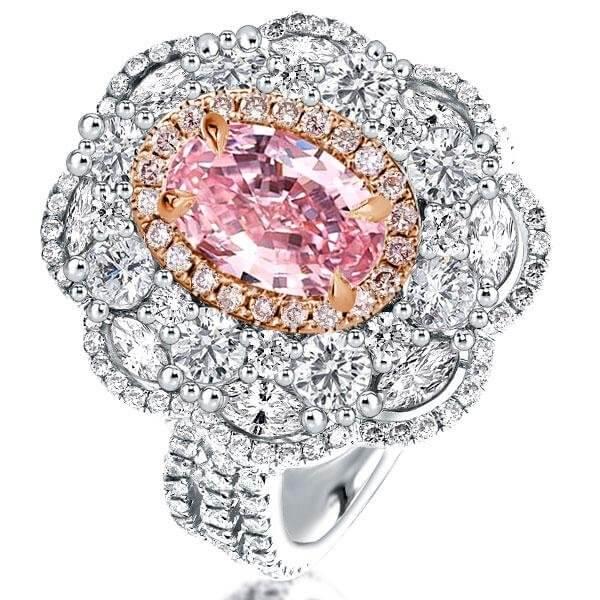 Vintage bridal sets are a must-have trend in jewelry. Thin bands with tiny engravings or delicate gemstones allow numerous rings to be worn at once for a bolder statement. Charming, stackable, vintage-inspired bands also make gorgeous personalized gifts for the wedding party.
Create rings that coordinate with the bridesmaids' dresses or opt for simple etched metal designs for a more versatile look. For artistic inspiration, find wedding bands or engagement ring designs that capture vintage looks that can be replicated on a smaller scale.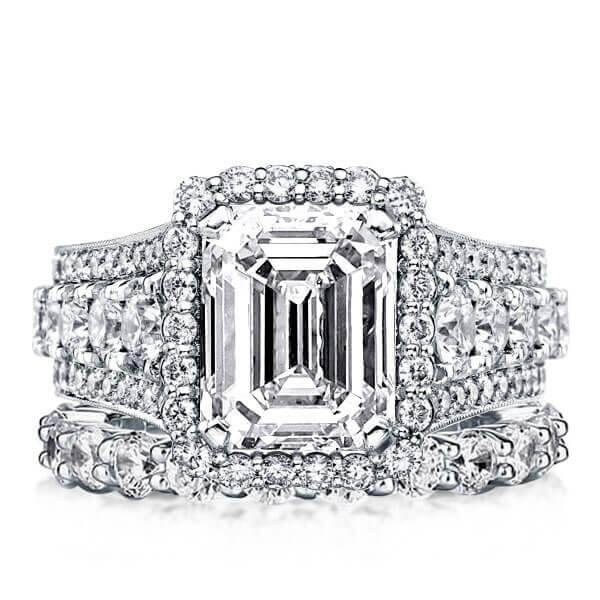 Simple designs often offer subtle and delicate beauty. Engraved scrollwork or floral designs whimsically weave Victorian romance on a simple gold band. While the Vintage bridal sets was designed as a wedding ring, it may also be used as a stackable design to wear on any finger or hand. Go smaller in scale by getting a small ring size and give a vintage-inspired pinky ring for bridesmaids. Or keep the ring as-is for a right hand ring. Engrave the inside with each bridesmaid's monogram or something with special meaning between the bride and her bridesmaid.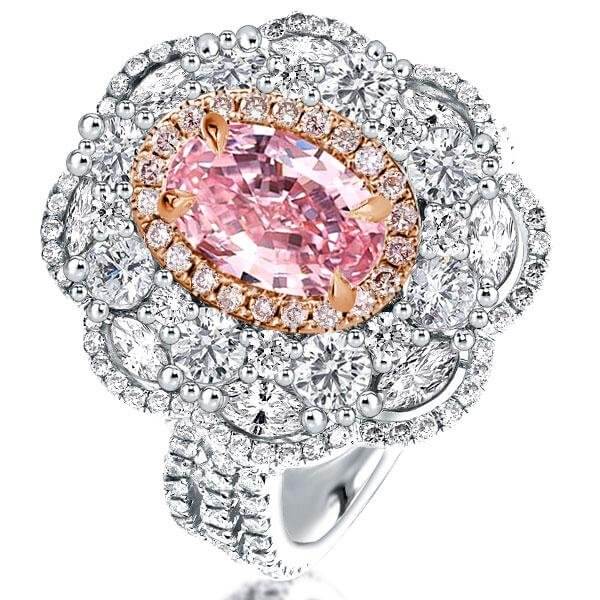 The same floral beauty blossoms in the antique floral solitaire engagement ring. Floral details etch around the inside and outside of the band, while a stately tulip center mount provides space for bridesmaids' birthstones, a milky pearl or a small diamond. Keep gemstones and diamonds on the small side when using Vintage bridal sets for bridesmaids' gifts.
For groomsmen, order Vintage bridal sets sized to fit the middle finger or the index finger, as these gifts are best kept away from a ring finger. Create rings for groomsmen that are stone-free or include understated gemstones, like black diamonds, to highlight the ruggedness of the ring and distinguish it from a wedding band.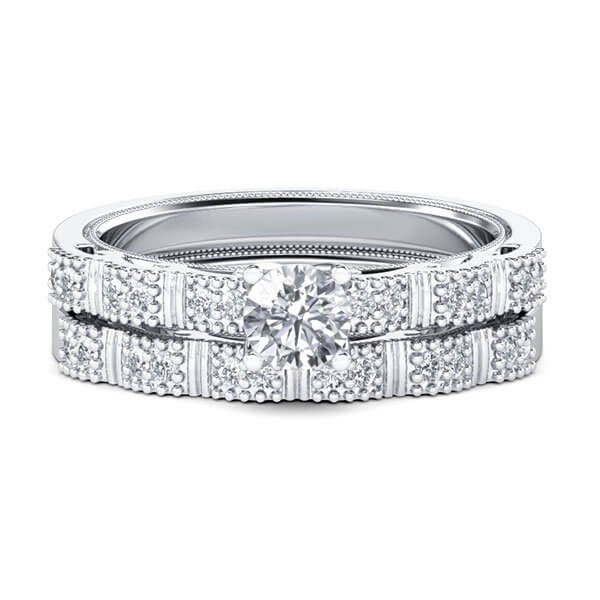 Present the bridal party with rings to symbolize eternal friendship and to express gratitude for their roles in the couple's most celebrated day. Include a personal touch that ties the ring to the friendship and to the wedding day. Bridal party appreciation rings capture the beauty and Brilliance of friendship.