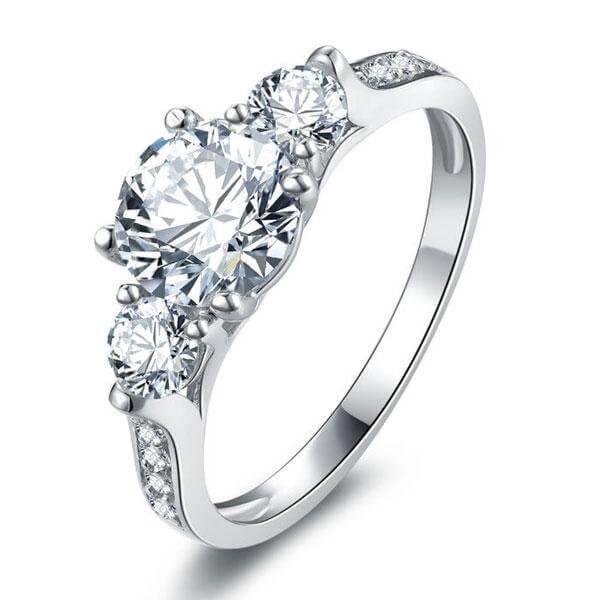 There are many different styles of engagement rings today. From simple to ornate, what to look for in an engagement ring can seem overwhelming at times. It is important to choose a style of ring that best suits your needs before you complete one of the most important purchases of your life. If you are not sure where to begin your search for the perfect ring, a great place to start is to consider a classic engagement ring style. With a classic design, your ring will stay timelessly dazzling forever.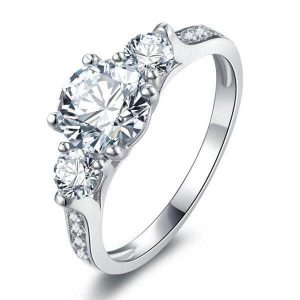 When it comes to simulated diamond jewelry, classic engagement rings have many great features and benefits. Due to their timeless elegance, all generations can appreciate their design. They are the perfect mix between trendy and simple and are loved by all. With a classic style, you will be able to cherish your engagement ring for years to come. Since age knows no bounds with classic designs, they are also perfect for handing down to the next generation. No matter how many years go by, a classic engagement ring can be an important heirloom piece in your family and will always be cherished. Before you begin your search, find out about classic engagement rings to determine if it is the right style for you or your loved one.
ABOUT CLASSIC ENGAGEMENT RINGS
Unique and extravagant engagement rings are very popular right now. Anything from fancy diamond shapes as the center stones to bold metalwork to the incorporation of colored stones can be purchased from the vast majority of jewelers. However, just because they are packed with brilliance does not mean they are the best choice for long-term wear. Unlike these flashy pieces that may not always be current, a classic engagement ring will be in style forever. No matter what trends come and go, a timeless style will always be eye-catching. If you are worried about your ring being timeless, choose a ring with simple style.
Classic engagement rings feature simple details with a traditional band and metal type. Many ring styles fit under this category- such as solitaire and three stone engagement rings- but it is a ring's finer details that really make a ring classic. Designs that feature yellow gold, a basket setting or a traditional Round Brilliant stone capture the timelessness of a true classic style. You can choose from these features and others to perfect your dream engagement ring.
You can also choose designs that feature details from a past heirloom piece that holds timeless taste. Use a ring that has been in your family for generations to inspire your piece. The details that still look trendy can be the key focal points of your new engagement ring, such as style features like pavé accents or milgrain metalwork which are common on these classic designs. These are perfect details to consider for your engagement ring. They hold an important piece of the past, but are still relevant today. To dive into classic engagement rings even further, know how the style can benefit you.