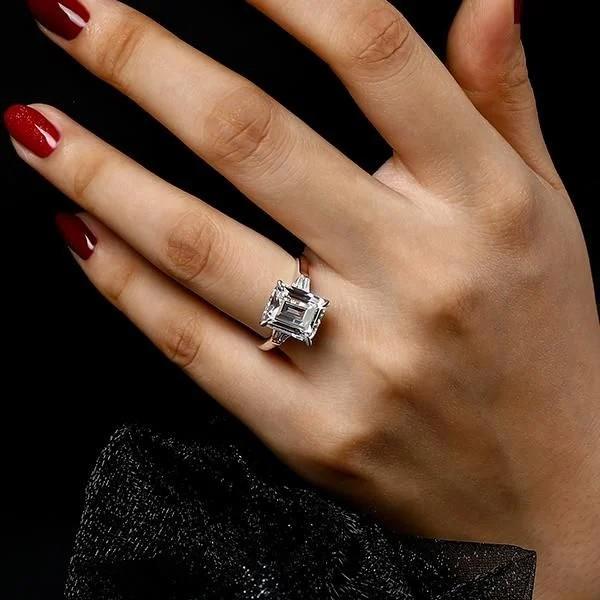 Your love is completely modern, but that doesn't mean you can't nostalgic style. If you want to add some retro feel to your personal aesthetic, then you may want to choose an engagement ring with an antique flavor. One of them is an emerald cut three stone engagement ring. This is a classic setting that can give the ring a Victorian or Art Deco style while maintaining freshness and modernity.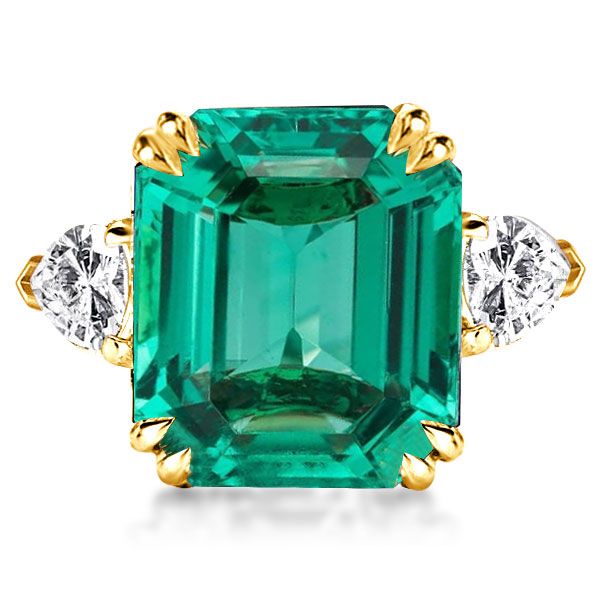 The three stone engagement ring, also known as the trinity or trilogy ring, modernizes the classic solitaire diamond design. Three-stone inlays are usually arranged into equal-sized gems. However, they can also be designed with a larger stone in the middle (emerald cut) and two smaller stones on either side.
Similar to tattoos, engagement rings are usually worn for life, so when engagement rings symbolize couples and tell their love story, engagement rings will make them more precious. The wearer can even customize the symbolic meaning of the ring to connect the most important value to them. The most common meaning is that each stone reflects the past, present and future of the relationship between husband and wife. This is especially meaningful if the couple's relationship has withstood the test of time, which is why the three-stone engagement ring is a very common anniversary gift.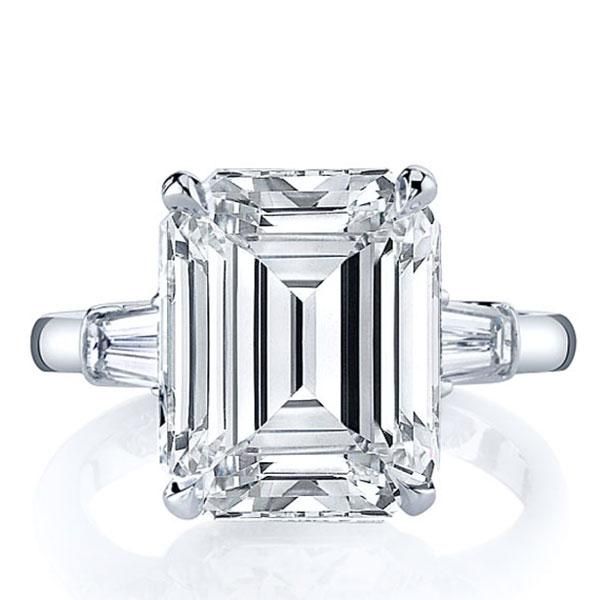 Which diamond shape is best for a three stone engagement ring?
Since round gems are the most popular diamond shape, it is not surprising that you will see many three stone engagement rings set with round gems. Other popular diamond shapes used for three-stone wedding rings are oval, square or rectangular princess cut and cushion cut. The engagement ring has one large and two smaller emerald cuts, with a smooth and delicate appearance. The symmetry of this shape brings elegance and rhythm to the ring.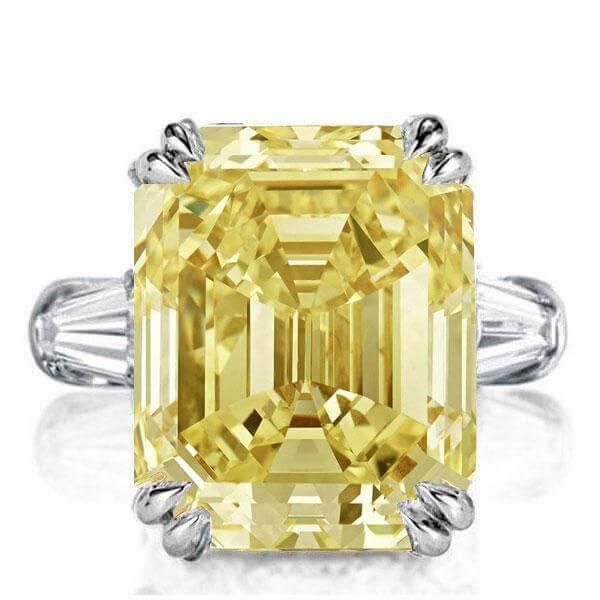 You can also mix and match shapes. For example, a trilateral cut diamond on either side of a marquise, oval or princess cut diamond will frame the center stone well.
Colored gemstones can be side stones in three stone engagement ring
Want to add color to your three stone engagement ring? Then consider adding ruby ​​or sapphire as a side stone. Both gems are cherished for their beauty. They become a durable and long-lasting choice for engagement rings. You can also use colored stones as the core of the ring.