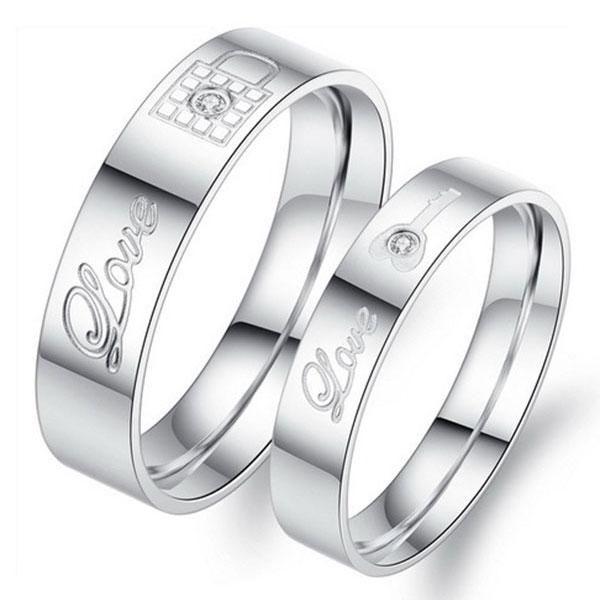 Exchanging promise rings for him and her seals the meaning of a relationship in different ways. Whether the rings represent future marriage, an unbreakable lifetime bond, or just as an outward way to signify an exclusive relationship, they signify a devoted promise that is sacred to each couple.
The exchange of promise rings for him and her for him and her seals the meaning of the relationship in different ways. Whether the ring represents a future marriage, an unbreakable life-long bond, or an external way that symbolizes an exclusive relationship, it represents the sacredness of every couple committed to.
Many couples choose matching bands as promise rings for him and her. Others choose rings that reflect their own style. Whether each half of a couple chooses to wear a ring depends on the preferences of the couple. In the past, it was traditionally advocated that only women could get the promise ring, and this was usually used as an engagement ring. Today's trends are different. Now, the promise ring is worn by men and women, and they are often exchanged together.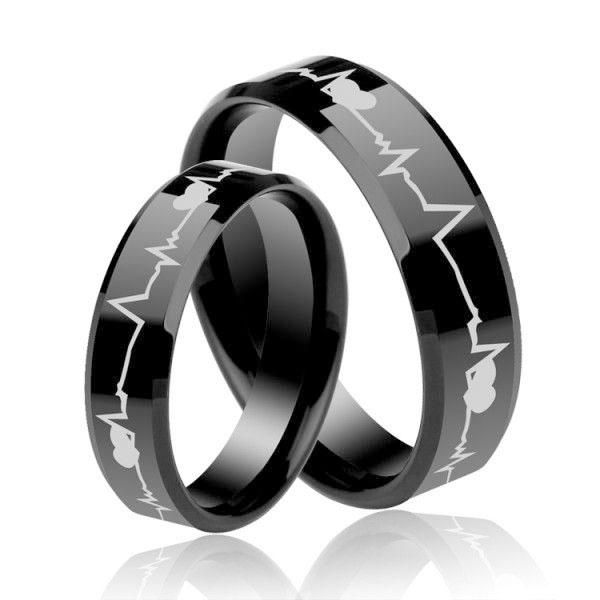 To show the promise and bond of the couple in a unique way, choose this unique heart-beating couple ring. The beating ECG pattern symbolizes the sweetness of each other's first sight. By leaving each other's heartbeat on the couple's ring, you can create a unique ring design. And added special emotion to the promise.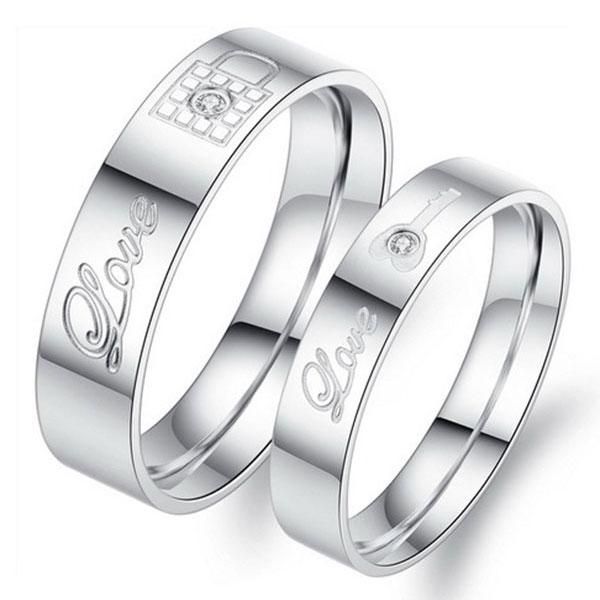 This ring is carved with exquisite lock and key patterns. And each other's names are carved on the outside of the ring. This couple ring is affordable, durable, strong, matt and hypoallergenic. Whether it is a wedding, engagement or anniversary ring, it is a cool choice.
This classic promise rings for him and her is suitable for any occasion. Men's rings are handmade and refined with high-quality titanium alloys. And different sizes to ensure that you can get what you want. The promise ring for women is made of shiny sapphires, and the unique emerald cut makes the whole ring brighter.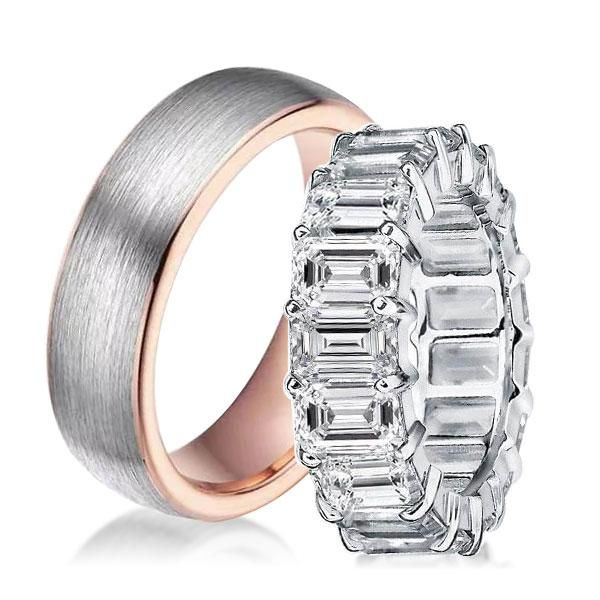 A simple band in gold or sterling silver can already be a sign of your promise to your special someone. We also believe that in a real romantic relationship, it is more important to honor the promise to your partner than the materialistic part of the promised commitment. Additionally, for most cases, a promise ring is often the first step in moving towards engagement – or wedding ring or for men a wedding band, so there is more to come and save for!