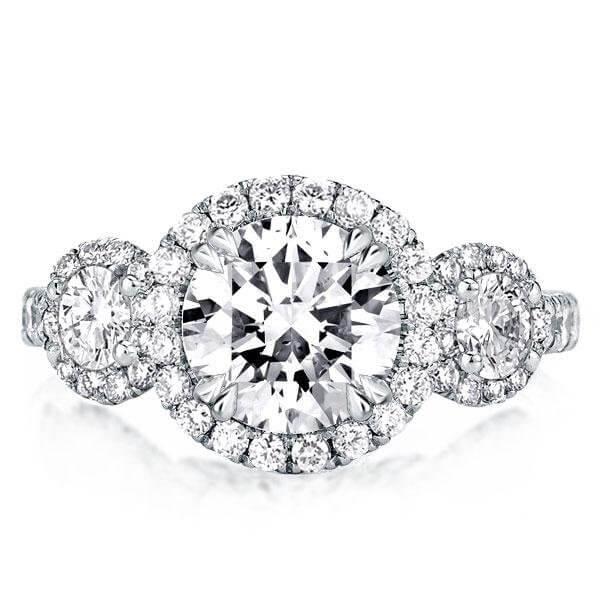 It's 2019 and three stone engagement rings are everywhere. The style has gained massive momentum following Meghan Markle and Prince Harry's engagement in 2017. Here are the most important things to know about the setting.
Three Stone Engagement Ring Deliver Big Style, with Even Bigger Symbolism
Any engagement ring is a highly symbolic tangible icon of a couple's love for one another. But a three stone engagement ring elevates this symbolism to the next level.
Traditionally, the diamond on each side represents the past and the present. The center diamond, which is typically the largest diamond, is a symbol for a couple's brilliant future together.
However, the three stones can also take on additional meanings. To some, the three stones can also represent friendship, love and loyalty- all important components to a healthy relationship.
For the spiritual, the three stones can also embody the Holy Trinity.
For more literal shoppers, the three stones can simply represent three stunning gemstones.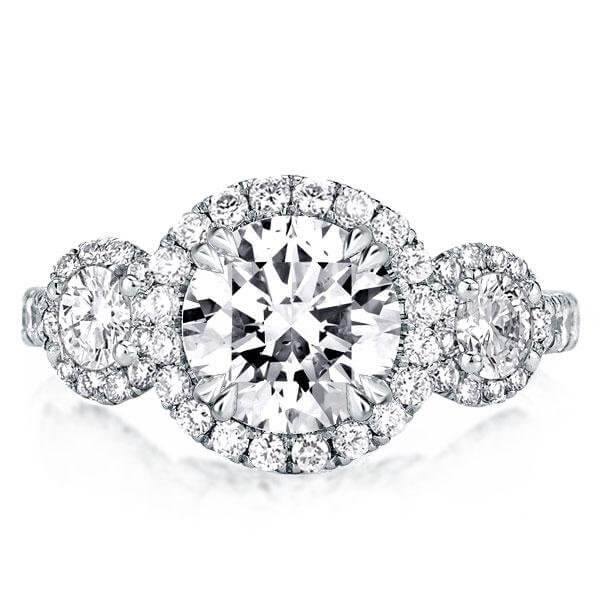 Three Stone Engagement Rings Can Be Less Expensive than Traditional Solitaire Settings
Since a diamond's price is based on its rarity, larger diamonds are typically more expensive than their smaller, less rare, counterparts. Three stone engagement rings combine three smaller diamonds to create one large look, effectively tripling your potential carat weight. This means that you can get a dazzling 3-carat look, while only paying for three 1-carat diamonds.
Three Stone Engagement Ring Bring the Sparkle
More Stones = More Sparkle
According to the Gemological Institute of America, three stone styles can bring more sparkle than single stone engagement rings. If you compare a single solitaire, versus a three stone of an equal cut grade, it is easy to understand why more stones would bring a brighter shine.
Stones Shape Can Have a Profound Impact on the Ring's Overall Appearance
Three Stone Engagement Ring Invite You to Add a Pop of Color
The Possibilities Are Endless
Three Stone Engagement Rings come in a wide array of setting options
Three stone engagement ring styles are ceaselessly versatile. Whether you favor halo, straight, solitaire or even bypass style engagement ring settings, you can have it both ways by incorporating these setting styles into your three stone design.