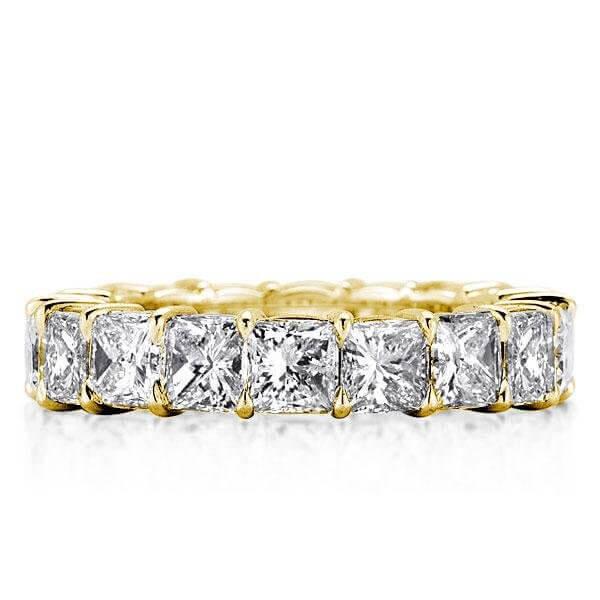 Once upon a time in a faraway land of beautiful princess cut wedding band, was a beautiful girl waiting for her knight and shining armor to come to her with the most beautiful ring in their lifetime. The princess cut wedding band entails sophistication and elegance just like the Princess who wears it. The square shape gives it the classic and timeless beauty.  There's a little bit of princess in every woman, and now you can pamper your princess with one of the exquisite princess cut wedding band.
Princess cut rings present a breathtaking twist on a modern bands, which redefines the classic elegance a diamond entails with beauty that shines just as bright as the stars.  The band make a statement within the bridal industry.  Every women's dream of their magical day where they feel like a princess of within their own kingdom, why not present your true love with the cut that makes this dream come true.  Prevent a  potential bridezilla in the making, and create the perfect princess by presenting her with the perfect princess engagement ring.
Finding the right ring for your princess can be just as much of a struggle as finding the right women to fit the glass slipper.  From our experience of researching this band, 2-carat princess cut wedding band are some of the most significant and special rings that a woman can wear and dream of.  As 2 carats is considered the ideal size and shape by many. This engagement ring sparkles with brilliance and makes the impossible, possible.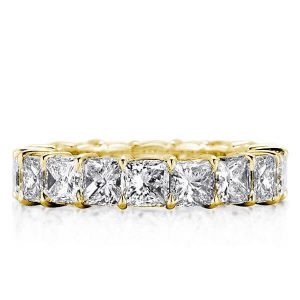 Princess Cut Ring Frequently Asked Questions
When you are thinking about purchasing a princess cut ring, it is important to learn as much as you can about the product before you spend your money on it. Here are some of our fans' most frequently asked princess cut ring questions:
What is a princess cut wedding band?
The princess cut term describes the stone in the band. From above, the stone looks rectangular. If you look at it from the sides, though, it is cut in a way that makes it look like an inverted triangle.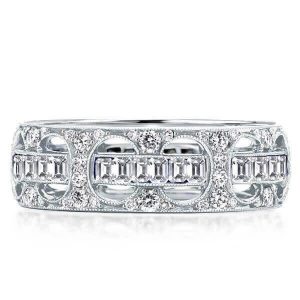 How much does a princess cut ring cost?
The price range that a princess cut ring falls in depends on the stone, clarity, and number of chevrons it costs.
What is the best setting for a princess cut ring?
The most popular setting for a princess cut wedding band is the claw setting. This setting has v-shaped prongs that hold the stone into the ring the best.