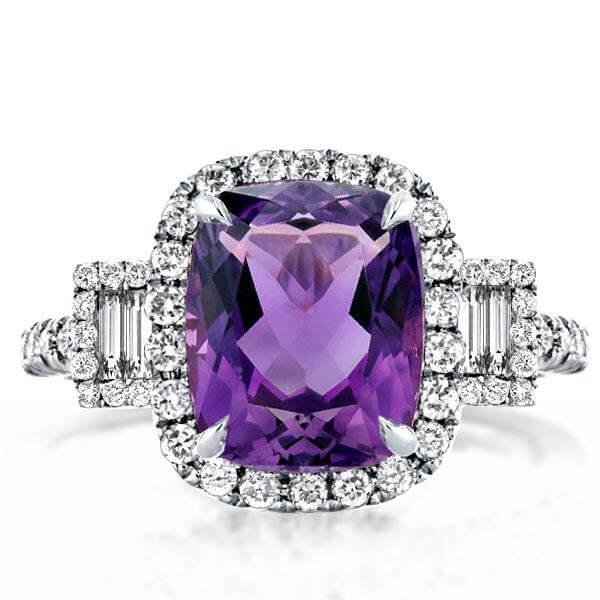 Is a cushion cut diamond engagement ring right for you? What is a cushion cut diamond?
The cushion cut diamonds have a rectangular or square shape, with rounded corners enhancing the diamond's brilliance. The rounded outside edges make the diamond's shape look like a pillow or a "cushion". They were also known as "pillow cut" diamonds or "candlelight diamonds", due to the use of candles to evaluate brilliance. There were no electric lights at that time. Cushion engagement rings are stunning and unique.
Cushion cut diamonds have been around since the 1800's, long before the days of the precise cutting equipment that we use today. The cushion cut rose in popularity due to its ability to disperse candlelight more dynamically than other stones of the period. It has maintained its popularity through modern times.
The cushion cut is one of the most timeless cuts to this day.
With modern lighting and better cutting, the cushion cuts have been updated. Most cushion cut diamonds today are referred to as a "modified cushion cut". They retain pillow shape of a traditional cushion cut diamond, but have additional faceting which increases brilliance.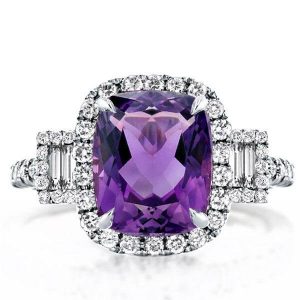 Buying a cushion cut diamond
Deciding which style you like is the first step in choosing the shape of the cushion engagement ring. Do you like a square cushion cut or rectangular, and what faceting works for you?
You can choose your setting to enhance the cushion cut's antique vintage feel or create a modern design to display your diamond. Cushion cuts are in high demand and it can be difficult to find your perfect diamond. Italo Jewelry has a large selection available in the store and we are able to meet any request you may have. We also carry hundreds of designer engagement rings, in every shape and style, for you to find "the one" that's perfect for you.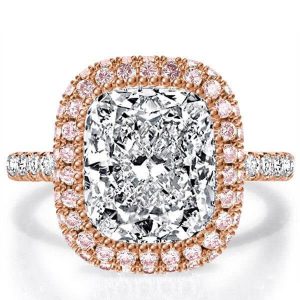 Is a cushion cut diamond right for you?
If you desire a unique look with your cushion engagement ring may be right for you.
Every cushion cut diamond is individual in its shape and faceting, this enables the cushion shape to dazzle in a vintage design or a modern piece. We love working with clients who desire something unique and have a custom order in mind. And there's no better way to do that, than with a special hand-selected diamond. Just like every woman's engagement ring, every diamond tells a story!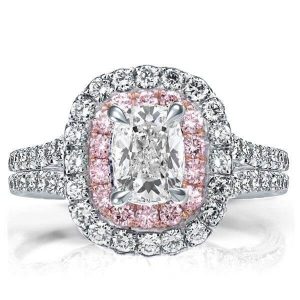 A cushion cut diamond is perfect for any girl who wants a little bit more romance in her ring, a cushion engagement ring calls back to a time of old Hollywood glamour while still remaining contemporary and modern.