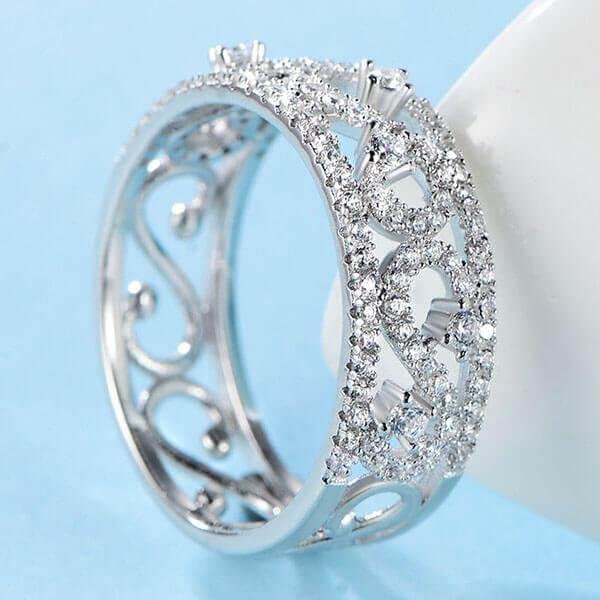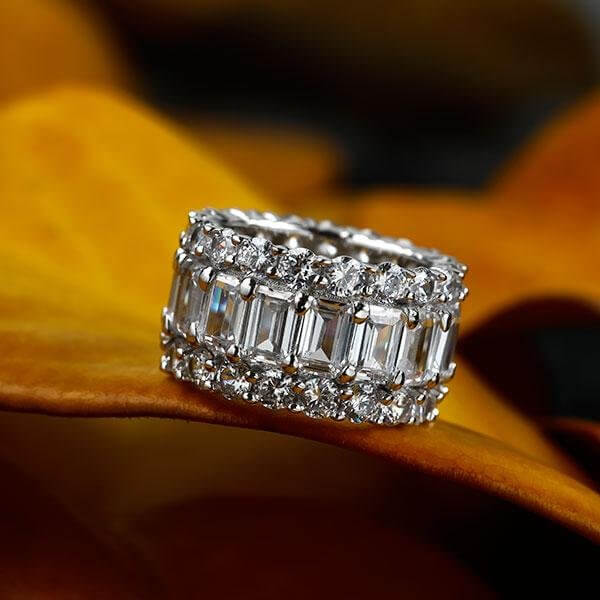 Summer is in full force and fall is right around the corner, which means weddings… and lots of them. If you got engaged in the last year, chances are you're started to search for the best wedding ring styles for you and your fiancé. To help you in your wedding ring search, we've rounded up the best wedding ring styles based on your lifestyle and style preferences just in time for that fall date.
Choosing a wedding ring can be a daunting task, after all this is the ring you are going to wear everyday for the rest of your life. While personal style is important, you also have to consider your lifestyle, and the level of durability you will need to make sure your ring lasts forever. The hard truth about trendy rings, is that not all stones are durable enough for everyday wear. If you have a more active lifestyle, or if you use your hands a lot, it would be beneficial to consider a wedding band with a more durable metal and harder stones, like diamond or sapphires, that can withstand the wear and tear of everyday.
What are the Best Wedding Rings Styles?
The best wedding ring site for you depends on your lifestyle, your personal style, and if you'll be wearing it alongside your unique engagement rings. It should be durable enough for everyday, lifetime wear so you want to use jewelry grade metals and practical stones.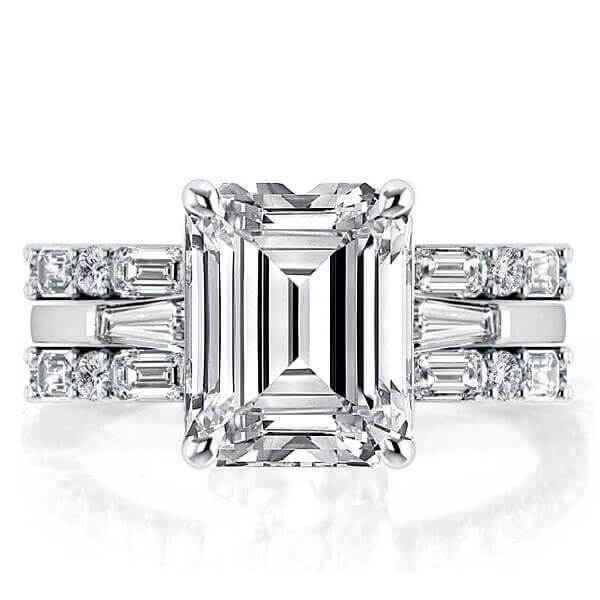 Before we go any further, we need to clarify what a wedding ring is, because lots of people actually confuse it with the engagement ring. A wedding ring is exchanged between partners during their wedding ceremony and traditionally worn on the ring finger of the left hand. Engagement rings are given during a proposal, and are typically worn by only one partner. Wedding rings are given at the actual wedding ceremony as a symbol of the marriage and eternal love, and are worn by both partners (see: Engagement Rings Vs. Wedding Rings).The circular shape of wedding rings is mean to symbolize eternal love, and life together forever. When it comes to wedding ring design, anything is possible, however wedding rings tend to be more simple than an engagement ring as not to clash with your engagement ring. But rules are made to be broken, and if a simple wedding ring doesn't vibe with your style, it is possible to create a more elaborate design.
The Best Wedding Ring Styles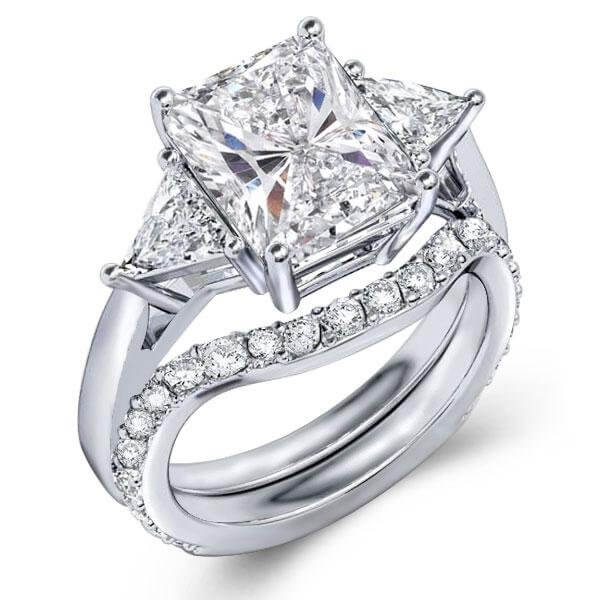 Wedding Ring Style: Metal-Only Minimalism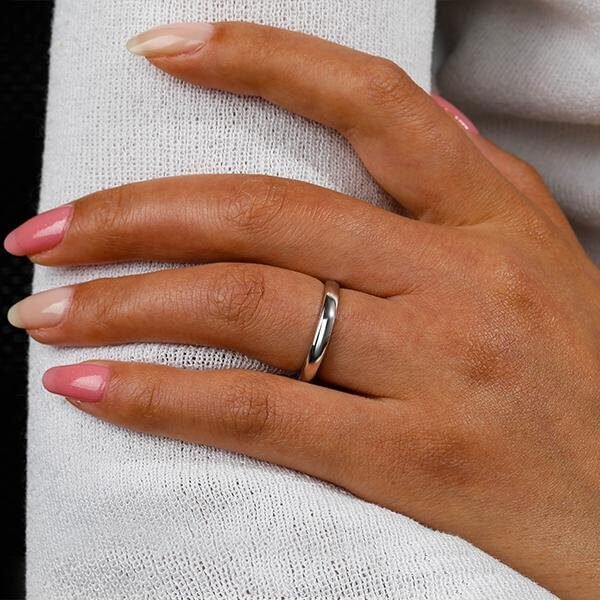 For the no-nonsense gal, metal only wedding rings can be striking in their simplicity. A metal only band won't distract from an engagement ring, but can also stand on its own. Metal wedding rings can be dressed up with different finishes, such as a hammered or brush finish, or metal beading and filigree as seen, or can be made meaningful with custom engravings. For a wedding ring look without all the flash, metal only wedding rings are a durable and stylish bridal option.
Wedding Ring Style: Infinity Bands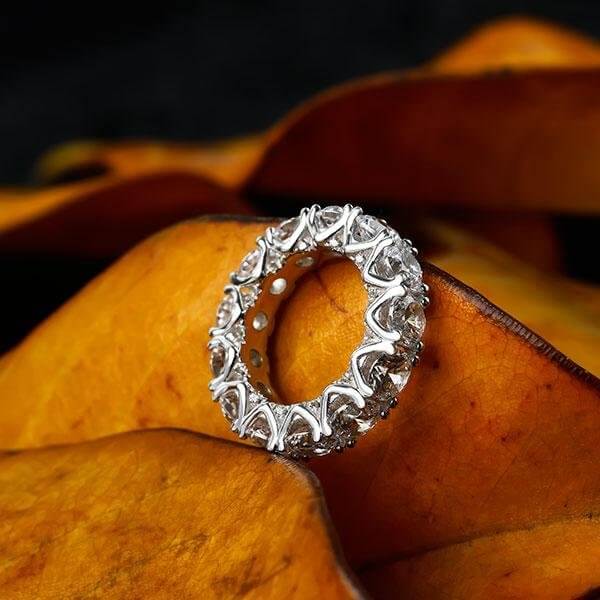 Infinity Bands are anything but minimal. They get their name from the stones that are set all the way around the wedding ring, without a start or stop, just like 'infinity.' This wedding ring type is perfect for anyone who loves sparkle and an elevated look. Infinity Bands are especially popular, because you can place stones in the band that compliment your engagement ring or wear the ring solo and still have some sparkle. With Infinity Bands, be aware that because this band is set with many stones it will require more care and upkeep to maintain great shape than a metal only ring, because stones have the possibility of becoming loose and falling out, or being scratched.
Wedding Ring Style: Tiara or Crown Bands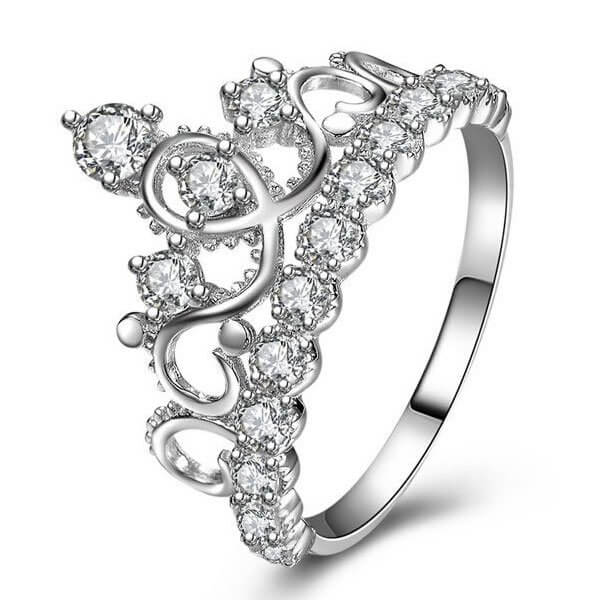 Stacking rings having been a popular jewelry trend for some time now, and we are seeing the trend start to translate to wedding rings and engagement rings as well. Designing a tiara wedding band that can be stacked with your engagement ring is a great way to compliment the design of your engagement ring and create a cohesive look. They can be customized with a variety designs and stones, which make this style a great fit for virtually anyone. For the girl who is always put together, a crown wedding ring is a great way to match your jewelry as well.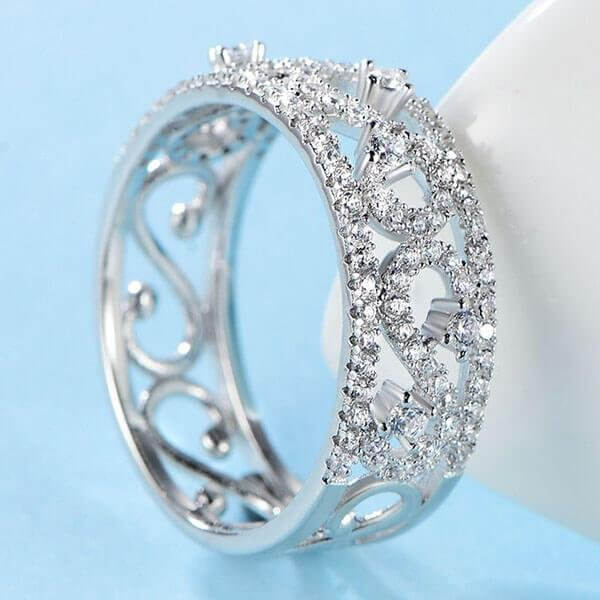 Vintage inspired wedding rings are great for the woman who has a classic and timeless style. Using design elements from past design movements, such as Art Deco or Edwardian, ensures your ring will be stylish for years to come. This style of wedding ring is versatile and can manifest in many different designs and looks, also making this a great choice for the more versatile bride. If you have a vintage inspired engagement ring, designing a vintage inspired wedding ring helps create a classically styled look
When selecting your wedding ring, make sure to consider all the design elements that are important to you. Is durability of number one importance? Or do you want more fluidity with style and design elements? There are many different styles in which your ring can manifest, and just like in marriage, the key is picking the one you will still love 20, 40 years from now. If you know your perfect match, or if you're still feeling lost, we can help ensure you end up with your dream wedding ring through our custom design process.