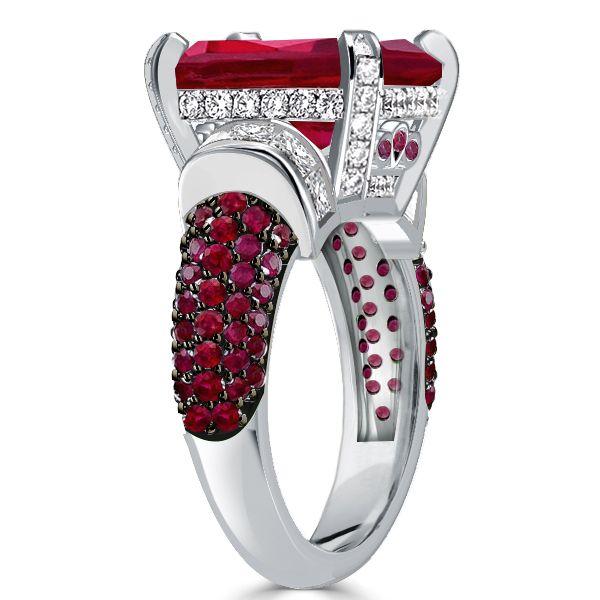 Ruby engagement rings are a timeless symbol of love, passion, and devotion. As one of the most popular gemstones for engagement rings, rubies are known for their deep red color and stunning brilliance. Italo Jewelry is proud to offer a wide selection of ruby engagement rings, each designed with exquisite craftsmanship and attention to detail.
Why Choose Ruby Engagement Rings?
Ruby engagement rings are a popular choice for several reasons. Firstly, they symbolize passionate love and commitment, making them the perfect choice for a proposal. Secondly, rubies are known for their durability and hardness, making them a practical choice for an everyday wear engagement ring. Finally, rubies are also believed to bring good luck, making them an auspicious choice for a happy and long-lasting marriage.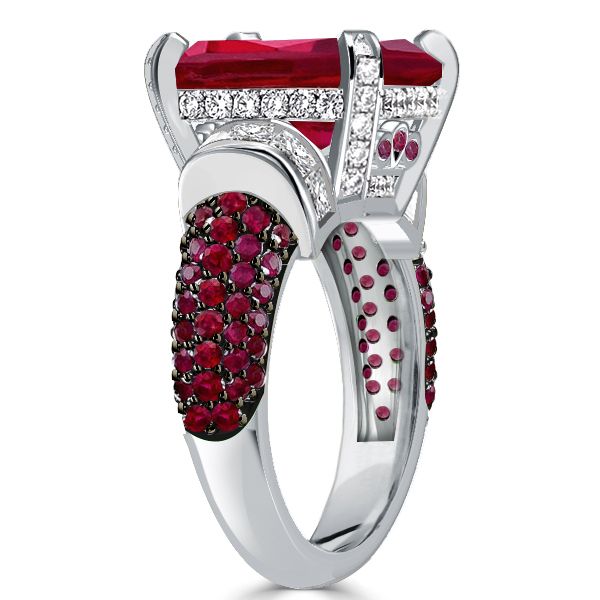 Italo Jewelry's Ruby Engagement Ring Collection
At Italo Jewelry, we offer a wide range of ruby engagement rings to suit every taste and budget. Our collection includes classic solitaire rings, halo rings, vintage-inspired rings, and modern designs, all featuring high-quality rubies and diamonds set in a variety of metals.
Our ruby engagement rings are available in 18k gold,18k rose gold, yellow gold, rose gold, and can be customized to suit your unique style and preferences. Whether you prefer a classic and elegant design or a bold and modern style, we have the perfect ruby engagement ring for you.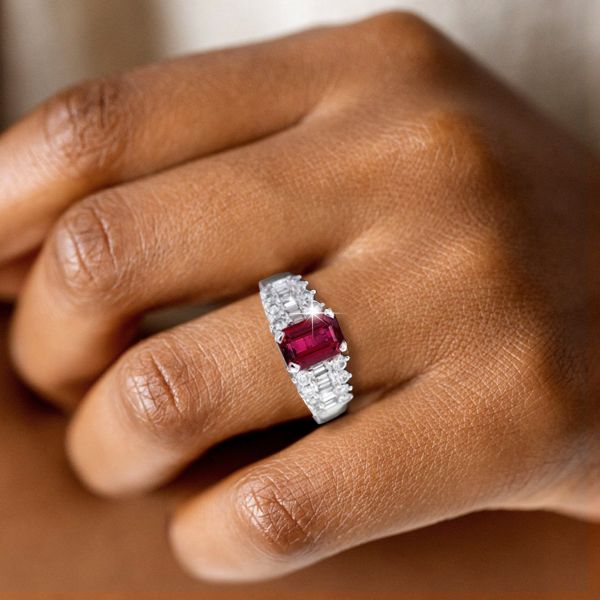 Mother's Day Sale at Italo Jewelry
At Italo Jewelry, we understand the importance of celebrating our loved ones, especially our mothers. That's why we're excited to announce our Mother's Day sale, featuring great discounts on our entire collection of jewelry, including our ruby engagement rings.
Whether you're looking to surprise your mother with a beautiful piece of jewelry or want to treat yourself to a stunning ruby engagement ring, our Mother's Day sale is the perfect opportunity to do so. Our sale features up to 50% off all jewelry, plus free shipping on all orders.
Conclusion
Ruby engagement rings are a timeless and romantic choice for couples looking to take the next step in their relationship. With their stunning beauty, durability, and symbolism, ruby engagement rings are a perfect way to express your love and commitment to your partner. And with Italo Jewelry's wide selection of ruby engagement rings and our Mother's Day sale, there has never been a better time to find the perfect ring for your loved one. So don't wait, shop now and surprise your loved one with the gift of love and beauty.