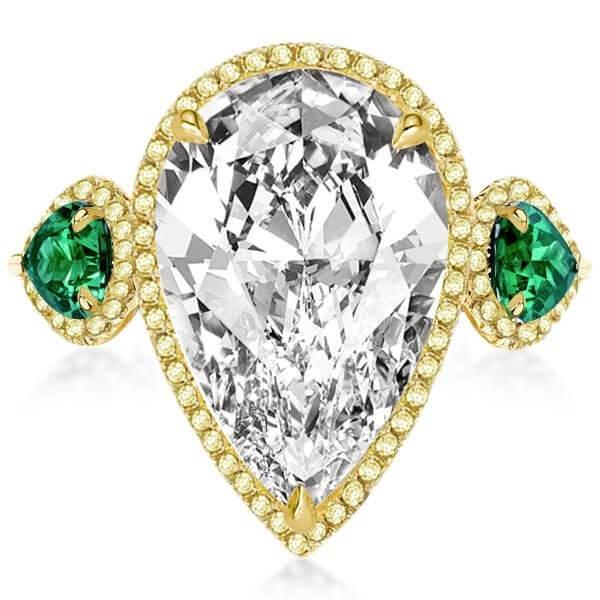 Best Metals for Yellow Engagement Ring
The precious metal used to make a yellow engagement ring has a lot to do with the final look that your yellow stone has.
For example, yellow gold or rose gold makes the yellow in a stone simply pop out with brilliance.
Even if your ring band itself is white gold or platinum, you can choose a ring with a yellow or rose gold crown to hold the stone in. You'll notice how even the tiny prongs that hold the stone in place add to its dazzle instead of retracting from it.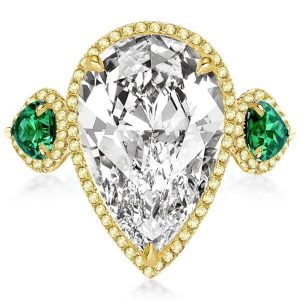 Studded with white and green stones, gleaming with yellow gold, and sparkling like a sunbeam with a brilliant center white stone set in yellow gold, this gorgeous engagement ring is joyful in nature.
Shop for a Yellow Engagement Ring
Celebrate your love with a yellow engagement ring! Nothing can surpass a yellow stone for enchantment, charm, and sheer brilliance. Symbolize your unique and rare type of love with a precious gemstone.
If you love the color yellow these make amazing engagement ring options at a price that you will smile at.