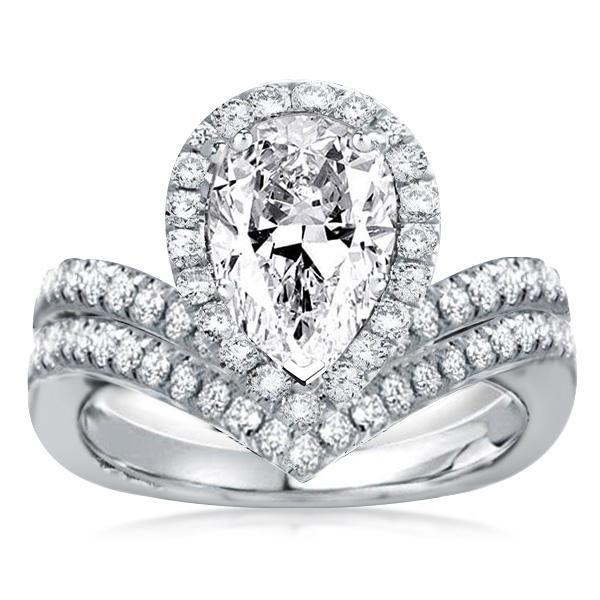 Pear shaped diamonds have a unique style and have become a popular trend among many people who desire classic engagement rings. Although the shape is indeed fascinating, buying this type of diamond cut can be tricky.
If you want to buy a gorgeous pear shaped solitaire engagement ring, please follow the following order:
1.Pointing the Right Direction-the diameter area should point to the end of the finger, so doing so will have the effect of making the finger look more aligned. In the final analysis, this is actually a matter of choice, and if you prefer to adjust in other ways, you must do so.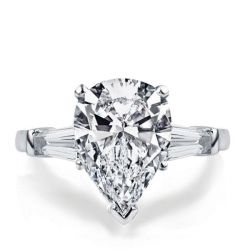 2. Unique style-the appearance of the pear shaped solitaire engagement ring is more impressive than its round cousin. In addition, this special shape has a universal style, which means that it can fit perfectly in different categories, such as retro, classic or even modern.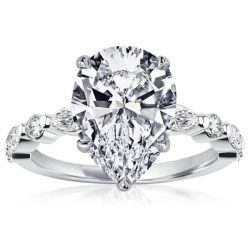 3.Symmetry is a Key Player -like all diamonds, "cut" is very important. When you buy a pear-shaped diamond, try to imagine a line that extends from the tip to the wider area of ​​the diamond. When doing this, you must ensure that the two parts are the same size.
4. Prong Setting-In order to make the pear center stone stand out, ordinary pin setting can be made around it. Smaller stones will accentuate the center diamond, so it is important to ensure that the edges of the diamond are not covered.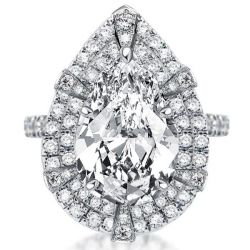 When purchasing a pear shaped solitaire engagement ring, make sure you can see all the required certificates. You want to know the carat size, color range, clarity and cut. After finding the perfect ring, remember to tell your loved ones that she can wear it, and keep the edge of the stone facing up or down.