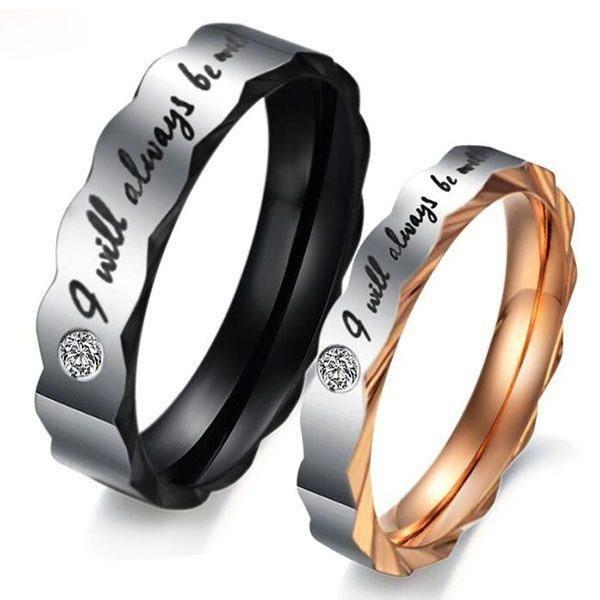 When choosing a wedding bands for men and women, people are confused about the available types, cuts, models and colors. When determining which wedding bands for men and women are best for you, you first need to consider your lifestyle. Italojewelry provided her and him with an incredible collection of wedding rings.
We give you good assistance to choose wedding ring for her that complements her engagement ring and a wedding band for you that fits your style or best matches her ring set.
There are many wedding rings for women to choose from. If you need to wear an engagement ring and a wedding ring on the same finger, please consider the following ring combinations.
The ideal wedding bands for men and women
Some rings are designed to be placed side by side. Many women like the symmetry of two matching rings, they have diamonds of the same size and shape, or just the same type of metal. This pair of wedding bands for men and women is very suitable for girls who pursue fashion. The sapphire ring can be worn alone or with other favorite ring styles.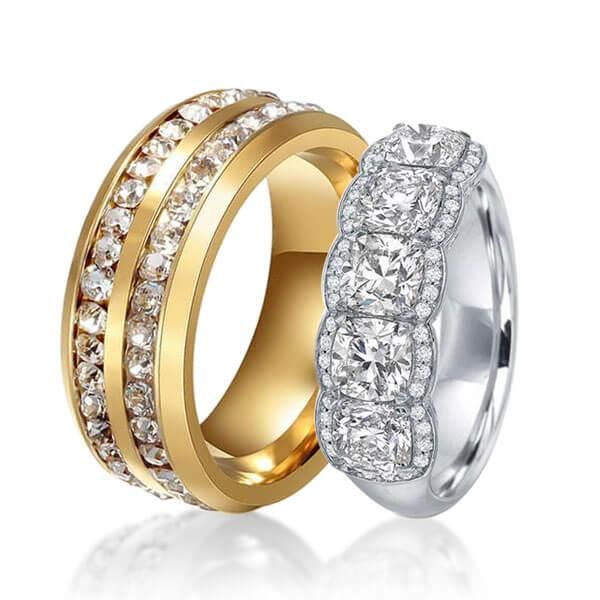 Excellent combination
Engraving your lover's name on your wedding ring is undoubtedly very romantic. The simple wavy appearance makes wedding rings more and more popular.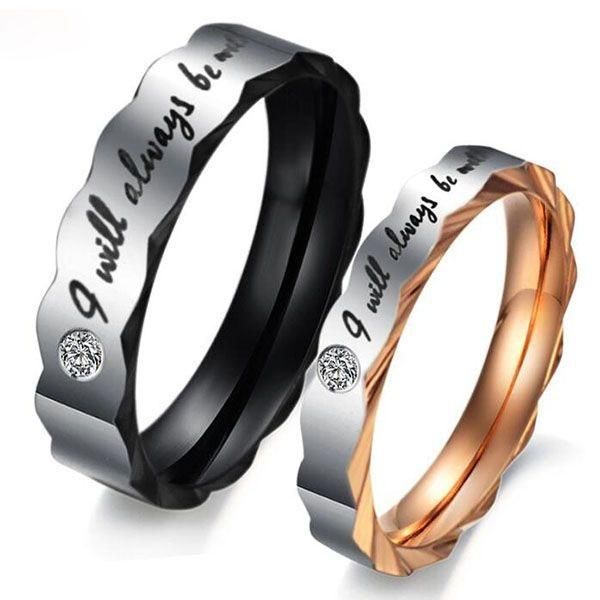 Gorgeous sapphire ring
Opinions are different, she may choose a ring that matches her engagement ring. This makes the appearance more and more popular. To discover all the options, please check out all our regular and diamond wedding rings.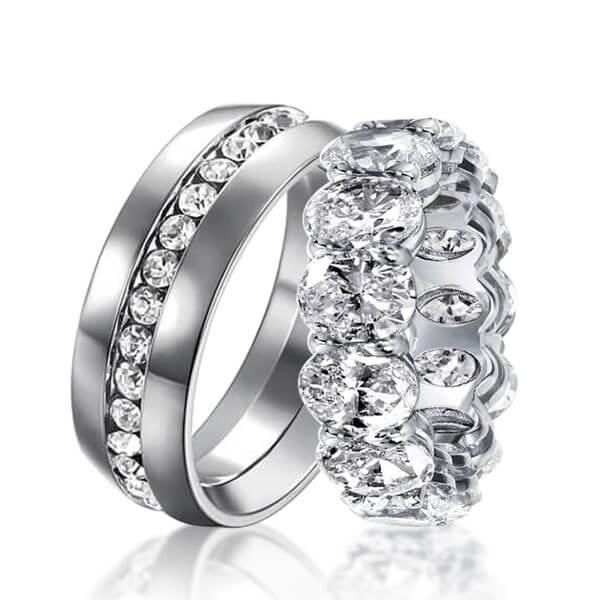 Wear-resistant tungsten wedding bands for men and women
Men's tungsten rings are becoming more and more popular among modern men. As more and more men wear wedding rings to celebrate their marriage, men's tungsten wedding rings are quickly becoming a new men's fashion. With ladies tungsten ring, simple and fashionable.