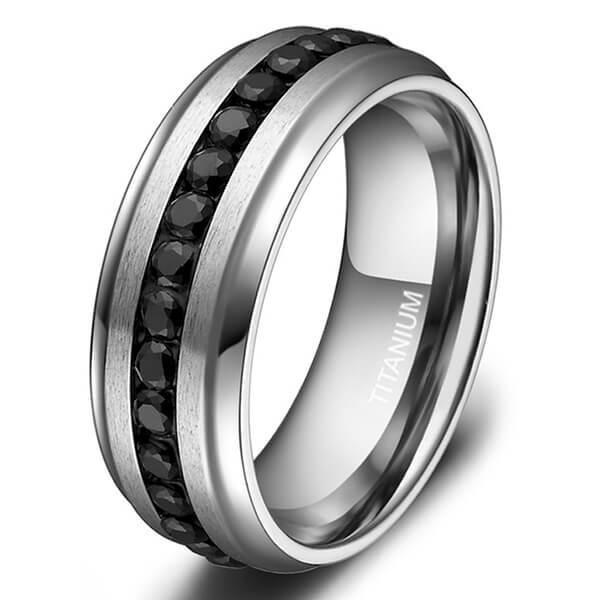 The mens black diamond wedding bands create a classic and masculine design style. Depending on the decoration style, it can be casual or modern. Although white diamonds usually inject a more formal charm into the ring design, black diamonds are the ultimate neutral gem of choice. Black diamonds can play a good role in formal styles, and they can also be the perfect diamond hue for a smooth and understated ring.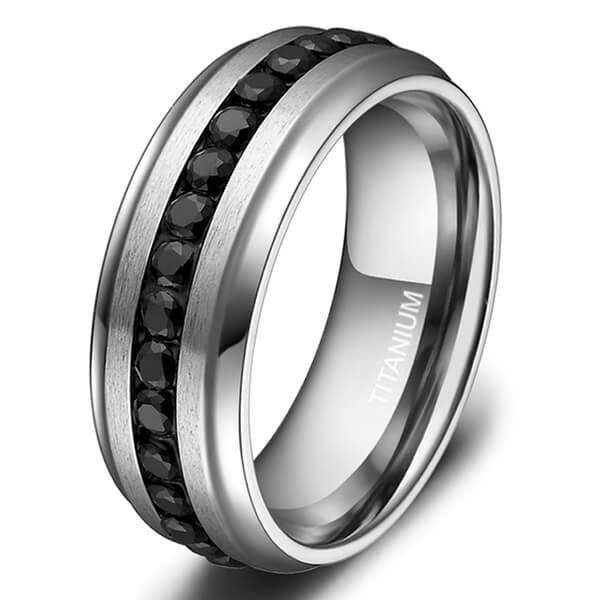 Interested in mens black diamond wedding bands? Learn more about the options provided by ItaloJewelry.
The history of men wearing black rings dates back to ancient Roman-Greco times. Jewelry artisans of the time often used black onyx, a type of quartz featuring both beautiful texture as well as shine, to create impressive rings that warriors wore into battle. Although in many cultures the color black is associated with negativity, death and witchcraft, it's important to note that black also has strong associations with the qualities of strength, power and conviction. Couples who want to focus on the strength of their connection to one another while emphasizing the eternal nature of their bond, often appreciate the deep symbolism connected to black wedding bands for men.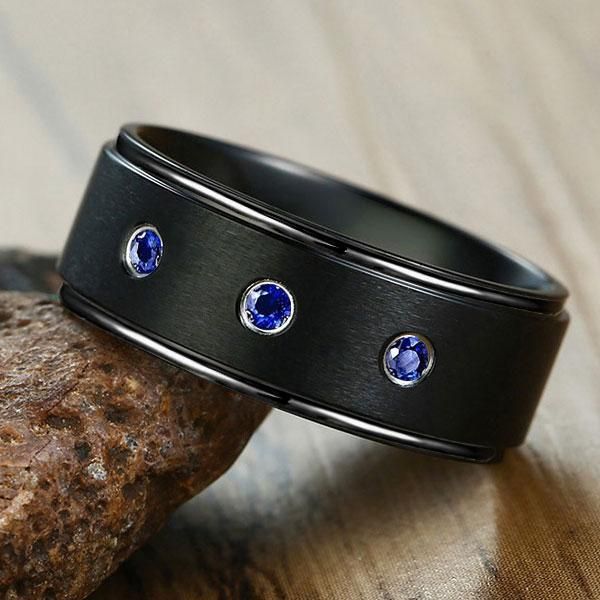 We know that our discerning customers need wedding rings of the highest quality craftsmanship that have stood the test of time. This kind of wedding ring not only looks amazing, but also proves to be durable year after year. The black wedding rings selected in our online store are made of the highest quality materials, such as:
Tungsten
cobalt
Black titanium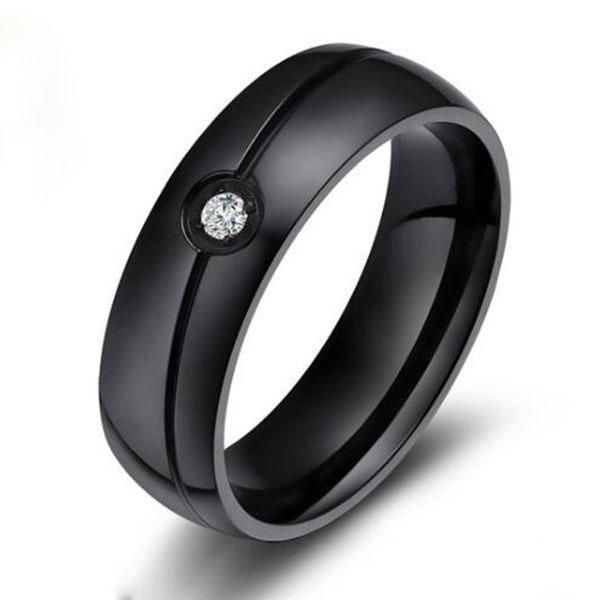 These are metals, known for their hardness, strength, and ability to retain their beauty after years of wear and tear.
In our wide range of men's rings, you will find our collection of classic mens black diamond wedding bands. Whether the ring you are talking to is a grooved center band, a cobalt carbon fiber inlay or a spectacular hammered finish, you will notice that every ring pays attention to detail. We even combined the concept of black wedding rings with the highest quality authentic diamond center row, which is one of our most popular black wedding ring choices.