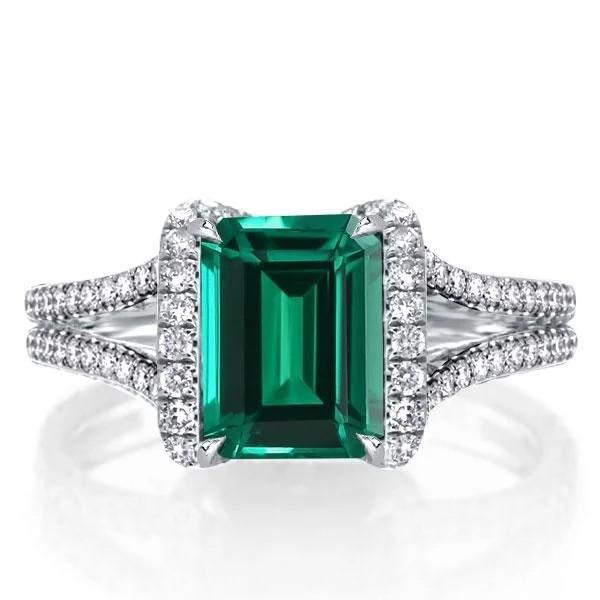 Gemologists and collectors are fascinated by green diamonds, not only because the hue and tone of these gems vary so greatly, but also because they have not yet fully understood why they appear. The choice of green engagement ring is becoming more and more popular among couples and lovers.
Italojewelry has collected five collections of emerald engagement rings that are worth collecting. Read on for our top picks.
SPLIT SHANK GREEN EMERALD CUT ENGAGEMENT RING
Emerald and diamond? Now this is a combination, we can fall behind. We constructed a stunning emerald center stone (not less than 1.5 carats, not less than one) with the eye-catching diamond halo and excavated a band diamond ring. We like the emerald cut green Engagement ring, suitable for partners who are looking for classic setting and completely unexpected (and completely dream) center stone.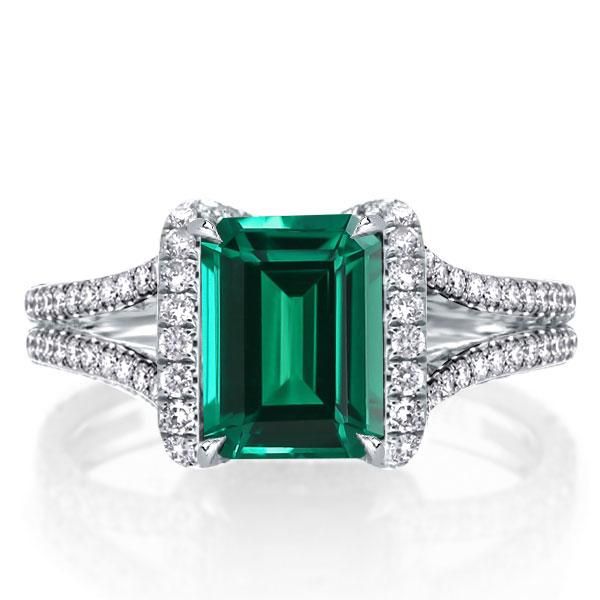 THREE STONE EMERALD ENGAGEMENT RING
If you are looking for a timeless engagement ring, then this emerald cut green engagement ring may just be your dream ring. On this sleepy stunner worth seeing, three diamond side stones add a touch of soft romance to the clean classic lines of the emerald-cut center stone.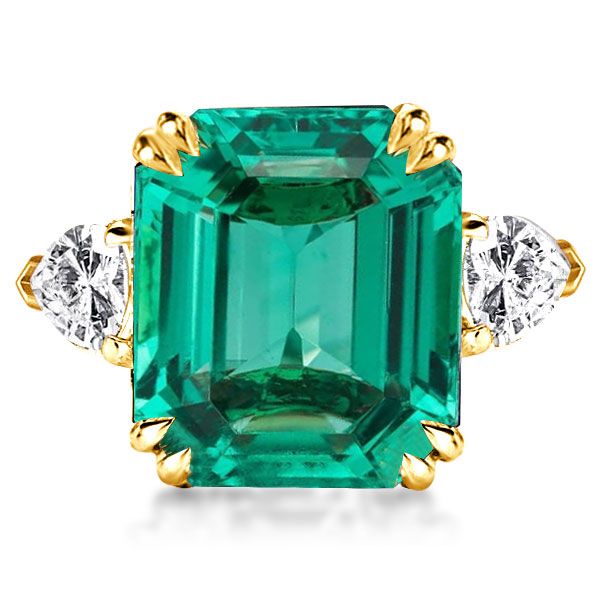 THREE STONE TWO TONE ROUND GREEN SAPPHIRE ENGAGEMENT RING
A timeless treasure and style classic, our rings are always fit for any occasion. Beautifully crafted and designed our oval and half moon created sapphire ring is sure to win your way into her heart. This green engagement ring crafted in 925 Sterling Silver that adds a polished look to any ensemble and outfit.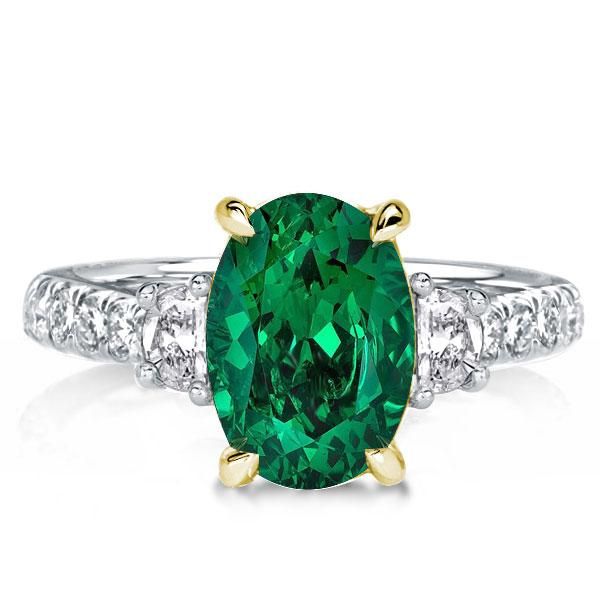 DOUBLE PRONG GREEN CUSHION TWO TONE HALO ENGAGEMENT RING
For the partner who wants to tell a story on her ring finger, we are obsessed with the retro style of this unique round cut emerald engagement ring.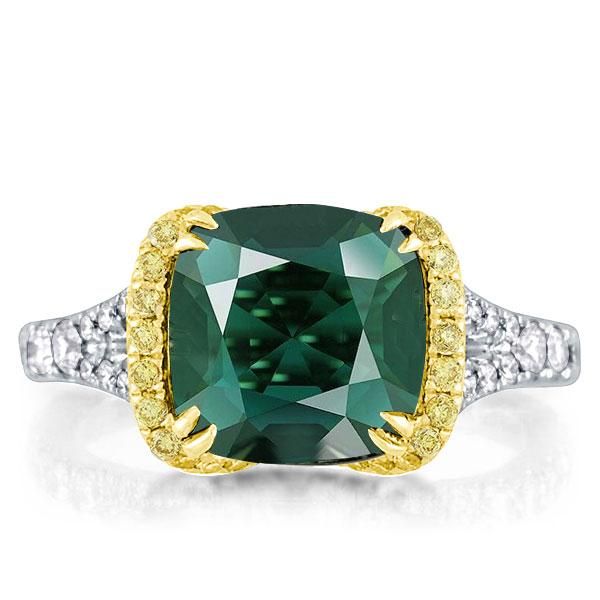 DOUBLE HALO TWO TONE SPLIT SHANK EMERALD GREEN ENGAGEMENT RING
If your dream ring is both streamlined and stylish, while making a serious statement, then this charming cushion-cut emerald engagement ring is all for you. We often see more old-fashioned or complex settings, which is why we created this green engagement ring that combines modern and retro elements.