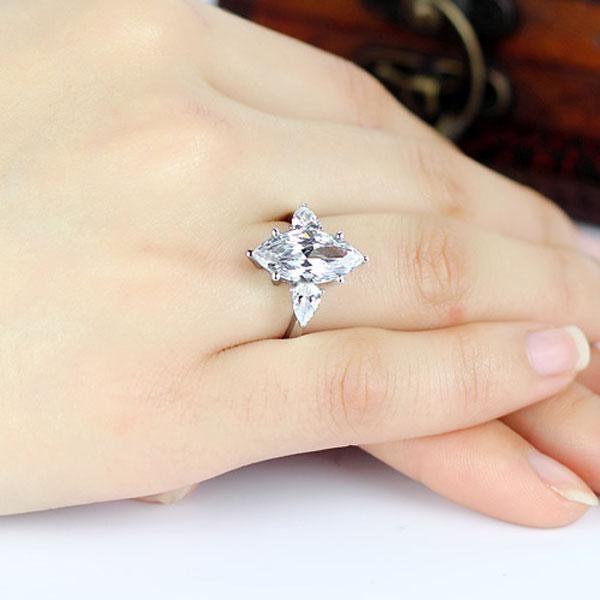 Marquise cut engagement rings are different from typical round or square-cut rings in that their elongated body ends with a pointed tip, giving the wearer an illusion that they are larger than other diamonds of the same carat. In addition, the section of the Marquise can be called the "Navigator" section, which means "boat" in French because its shape imitates the shape of a boat. Initially, this shape was just a diamond cut, but this shape has become popular in other gems such as rubies, sapphires and emeralds.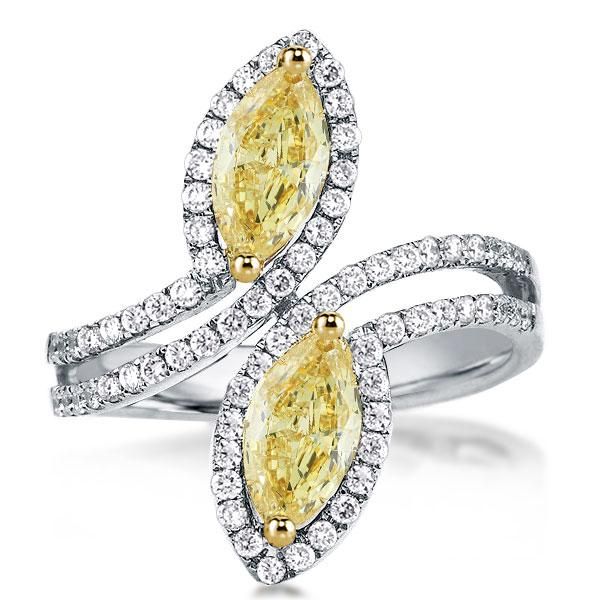 The tailoring of the marquise can be set in a variety of styles according to personal preferences. However, when choosing a setting, you must consider the stone due to its sharp technique. If you don't mind diamonds, the settings you choose may make it difficult to preserve and protect the diamonds cut by the Marquise. The following are some popular setting options that take into account the safety of gems:
V-Tip Prongs-the setting with V-shaped tines is very protective for diamonds. It completely covers the two tips of the diamond, providing maximum protection. Not all styles can incorporate V-Tip pins. For example, the tension setting cannot. Two v-claws or four standard prongs can provide protection.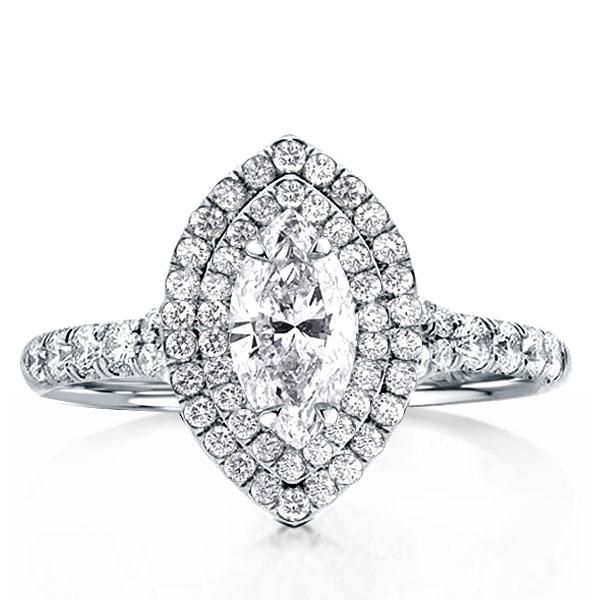 Bezel Settings-Bezel settings are amazing because they really play the most role in highlighting the interesting, elegant diamond shape and style. The bezel provides the diamond with a metal halo around the entire diamond, which not only provides protection for the top of the diamond, but also provides protection for the sides of the diamond. Even though other diamonds (especially round brilliant diamonds) usually use a bezel setting, this setting matches perfectly with marquise diamonds. The border setting can be used for horizontal or vertical marquise cut diamonds.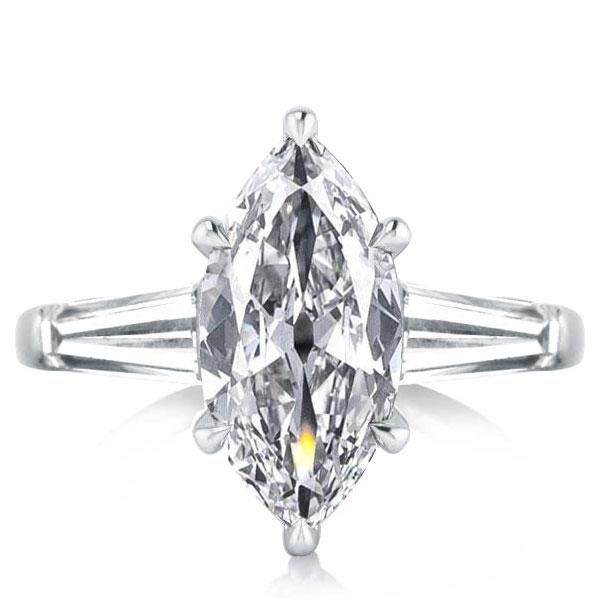 Solitaire Settings-classic Solitaire settings will never go out of style. You can combine the solitaire setting with the border setting around the diamond to provide more elegance and protection. You can also put some small accent diamonds on the solitaire ring to expand the drama that comes with the ring.
Halo Settings-we can't forget the beautiful halo settings. The halo is set to the perfect frame of marquise cut diamonds. This is a way to provide more protection to the ring, while adding elegance and beauty. Diamond halos add sparkle, and they can really give the ring a retro style if you want.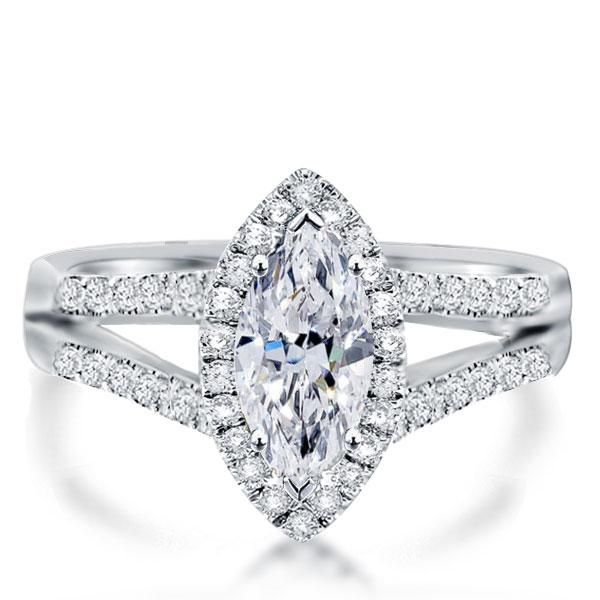 The two most popular metals for marquise cut engagement rings are platinum and white gold. These two metals do provide magnification to the brilliant color of the diamond. Marquise cuts are colored gems, such as sapphires, especially.
However, if you have a marquise cut diamond that is not of the highest quality, then it is best to choose yellow or rose gold metal. This is because these yellows can mask any yellow undertones that a lower quality Marquise cut diamond might have.