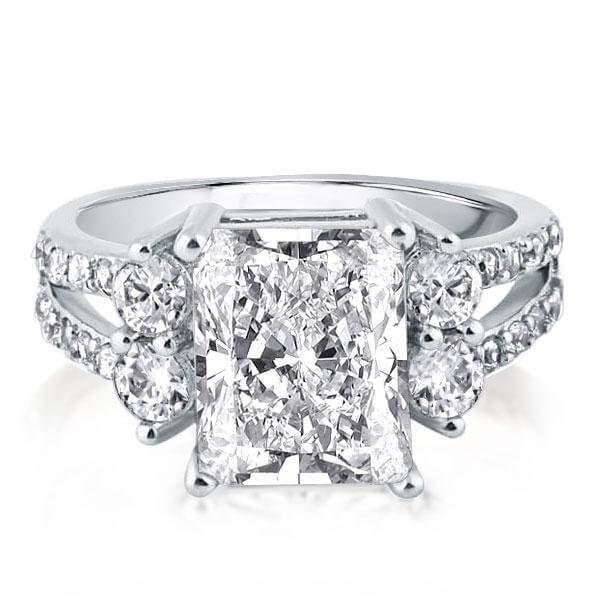 Ways to Cut Diamond Ring Costs
Most people don't realize how much of the cost of the engagement ring is influenced by the band and setting. A simple band in a 14k gold is going to be a great deal less expensive than a halo setting in platinum.
That's not to say you shouldn't have any detail for your cheap rings engagement. Engravings or a unique metal finish can give a budget-friendly ring an expensive look and feel, or even a personal touch that will impress your partner, no matter the size of the diamond.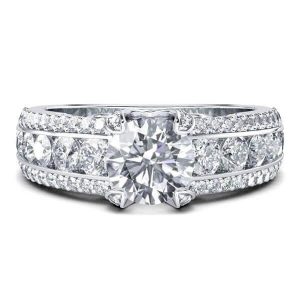 For example, a ring with simple milgrain beading or geometric designs is perfect for a woman who loves vintage fashion. Some cultures also developed distinctive jewelry styles such as Celtic knots or Greek labyrinths; these can celebrate the culture of the bride's heritage.
You can also up the bling-factor of a small center stone with diamond side stones or diamonds in the band (like the micropave setting pictured above). As long as the total carat weight in the ring remains low, you can still get an cheap rings engagement encrusted with real diamonds for an affordable price.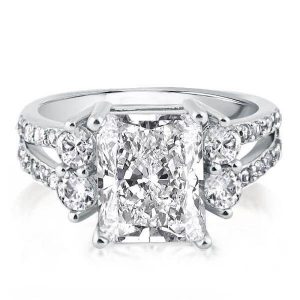 To further cut costs while still getting a ring with side stones, go for gemstone accents, not diamonds. There are a number of gemstones that can accentuate your diamond that are less expensive, and even resemble their rarer cousins. Tourmaline or garnet can stand in for their transparent and rarer cousins sapphire and ruby. Opaque stones, such as hematite, onyx or lapis lazuli, can also provide and elegant but inexpensive accent.
Buying diamonds doesn't have to be daunting or require your entire life's savings. In this day and age, you really don't even need to spend the traditional three months' salary to get the perfect ring. You can get a cheap rings engagement, but real! Follow these guidelines to the engagement ring of your beloved's dreams!