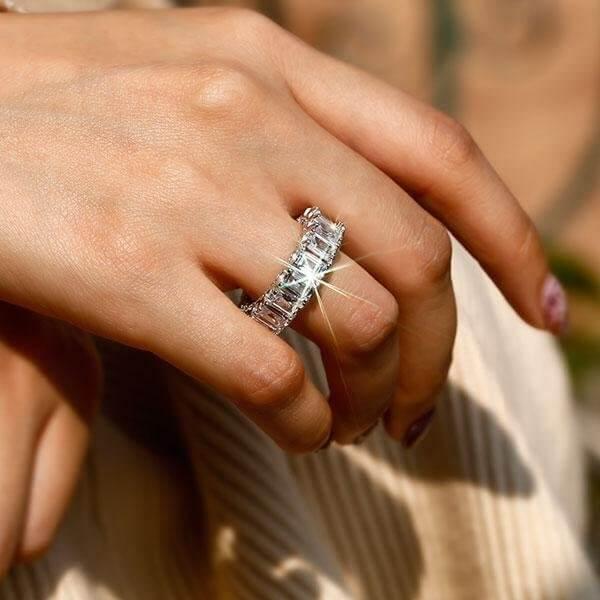 Whether you want something traditional, embellished or alternative - we've got wedding rings to match your style and budget. You can choose the style you think looks best and feels most comfortable to wear.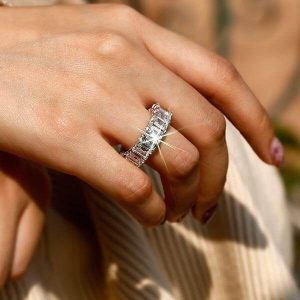 BAND WIDTH
This is down to personal preference. But if you have a slender finger, you may want a smaller band width and a broader finger tends to suit a larger size. Sizes can vary depending on the style of ring.
PERSONALISED ENGRAVING (OPTIONAL)
Engraving is available on selected wedding rings so you can write an endearing message or inscribe the date of your wedding for a personal touch.
WHAT'S SPECIAL ABOUT OUR WEDDING RINGS COLLECTION
All the stones we use for our rings are lab created sapphires. Our rings are made of 925 sterling silver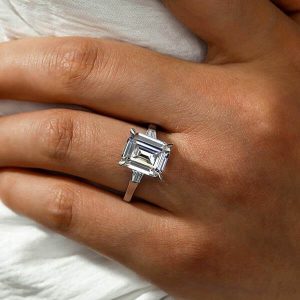 All our rings are made to size as opposed to being resized.
We can measure your ring size in store. Alternatively, you can use our ring size guide. To ensure you get the correct size, please follow the printing instructions carefully.
Created and crafted in the US.
All our wedding rings are crafted and the sapphires are set by hand. Most ring designs are available in other metals and carats.
Quick Delivery Service.
Our wedding rings are usually delivered within 3 weeks.
Competitive Prices.
We offer competitive prices on our engagement and wedding rings.
FIND THE PERFECT MATCH AT ITALO JEWELRY, to offer the best quality for the best price.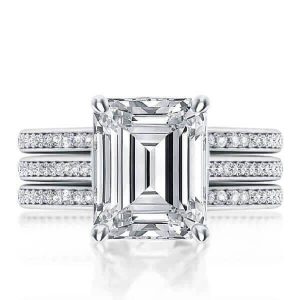 We offer excellent customer service both in store and online. We love to help couples on their unforgettable journey from those first thoughts of getting engaged to tying the knot and beyond. Since we have the 30 days return policy & one year warranty you can buy from us with confidence. We wish you all the best on your quest to find the perfect wedding rings.
Explore our Wedding Rings Collection online today.