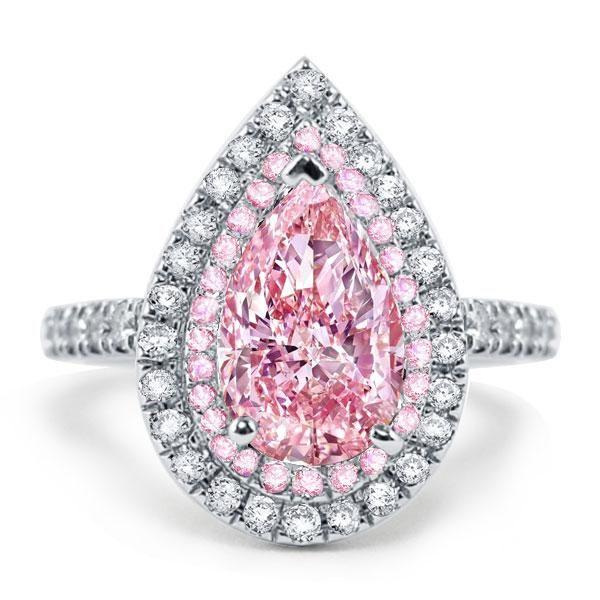 Beautiful, rare pink diamonds will make the engagement ring truly stand out. There are countless reasons to choose pink diamonds and their rare natural beauty. If your special person likes pink the most, then these beautiful pink diamond engagement rings are your best choice.
6.0ct Oval Brilliant Cut Pink Diamond Engagement Rings
This mesmerizing oval brilliant cut diamond engagement ring will astonish you! It all starts with the incredible and rare 6.0ct oval brilliant cut diamond set in the center, it is very white and flawless. The sterling silver ring setting shows amazing beauty. Gorgeous pink diamonds and magnificent round brilliant diamonds create a beautiful ice and fire effect.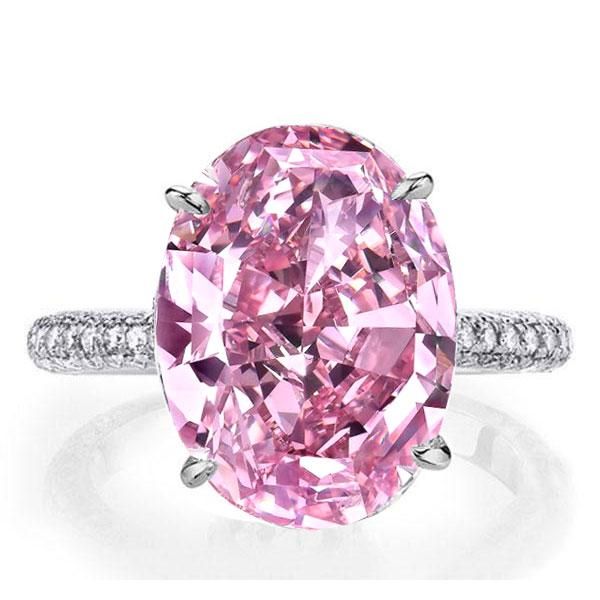 2.0ct Pear Shaped Diamond Engagement Ring
This unique pear-shaped pink diamond engagement rings will leave you jaw-dropping! A stunning 2.0 carat pear-shaped diamond in the center. It is made of crisp and clean white gold with pink diamonds and transparent white diamonds. This ring can really stand out from the crowd with its exquisite drop-shaped shape. It is the perfect engagement or wedding ring.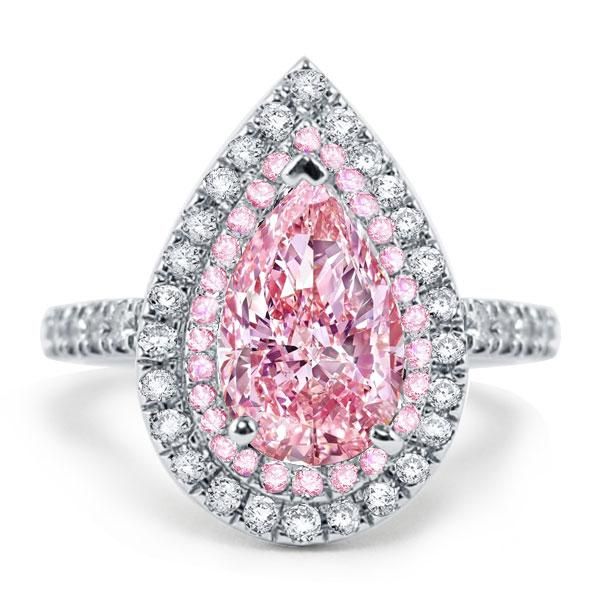 It's a lovely engagement ring for someone who likes to keep in trend, but also wants something that won't look out of place for every day. The perfect combination.
If you need to buy a pink diamond engagement rings for your special person, Italojewelry can provide you with many options. Browse our collection of exquisite pink diamond engagement rings to find the perfect love ring for you.