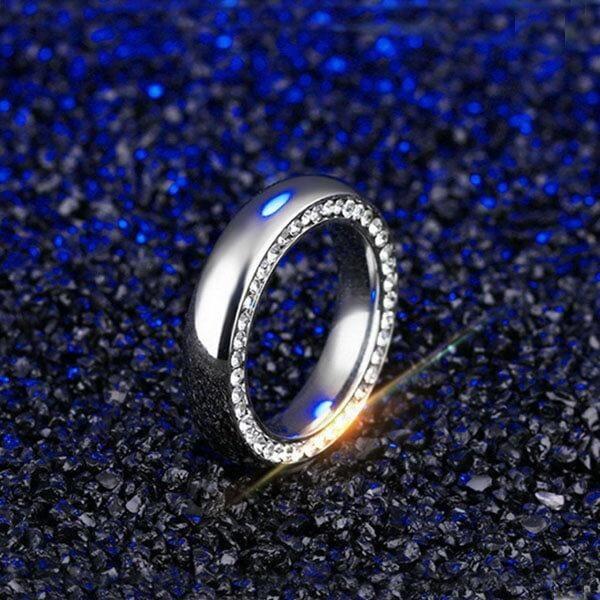 Promise rings for men have been populized for a few years nowadays. While the meaning of the ring quite differently in recent years, rather than symbolizing a vow of chastity, today's promise rings symbolize love and commitment between two people. Promise rings are the perfect token of fidelity, exclusivity, and commitment. Men can wear a promise ring as well, in despite women are usually the recipents of a promise ring. Some guys hold firmly to the idea that it's the man's job to move a relationship forward to the next step. But in contemporary world, men are open to wearing fine jewelry beyond the traditional wedding band, in line with the evolution of perceived gender roles.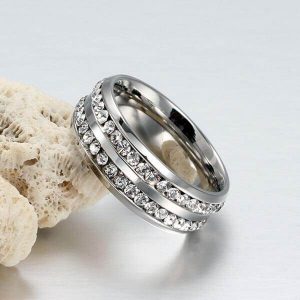 Regardless of how simple or sophisticated a man like the ring to be, they can now found the one match their personal style in a variety of styles, metals, and designs. A small tip in here is you should not invest too much in a ring that will be replaced by a future engagement ring. Choose budget-friendly metals like sterling silver, ceramic, tungsten or titanium could be ideal. Some guys might avoid for such jewelry, what younee to do set aside time to discuss it, if there is a hesitation. It is important to acknowledge that whetehr it's the ring he's unsure of or your relationship.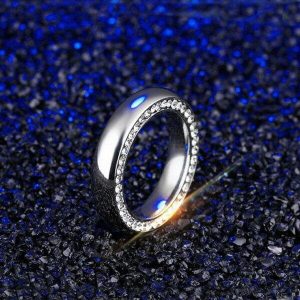 If he isn't willing to wear a ring because he feels that men "don't wear" promise rings, shop for low-key style options that look and feel more casual. Also bear in mind that keep the ring budget friendly and choose an understated style that doesn't scream engagement or wedding band. Italo jewelry has a vast selection of commitment rings that aren't only for weddings or engagements. You're sure to something gorgeous in our selection, regardless what you are seeking for. Buy Wedding Bands Online Italo is your ideal option.