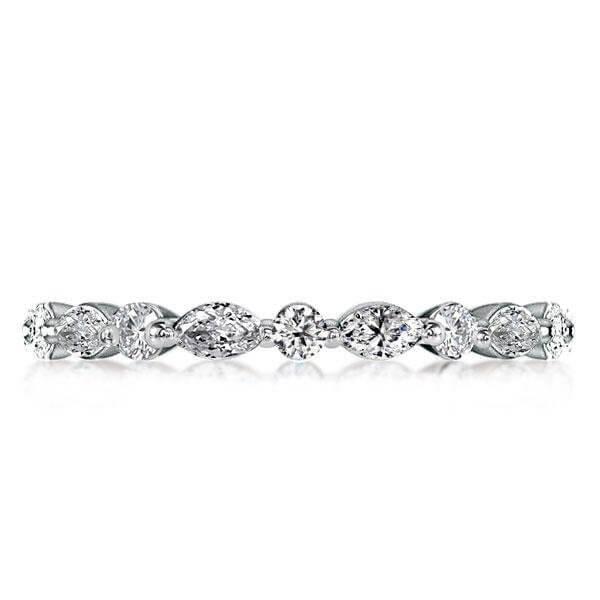 A wedding ring is a sign of lifelong commitment
How to buy wedding ring that is unique? A wedding ring is one of the most meaningful jewelry pieces you will ever wear. Usually a wedding ring is given during the wedding ceremony and symbolizes a couple's commitment to each other. Wedding rings are most commonly made of precious metal, and the woman's wedding ring is often decorated with diamonds. There is a wide variety for a wedding ring to choose from in terms of metal type for the wedding band, the ring setting, and the kind of loose diamond mounted onto the wedding ring. Some people prefer a classic wedding ring with yellow gold or white gold wedding bands. Yet some choose a more modern design and prefer titanium rings or an eternity ring. The most popular diamond shapes for a wedding ring is a Cushion cut diamonds or Princess cut diamonds. Whichever ring design would perfectly match you as a couple, there is something out there for you.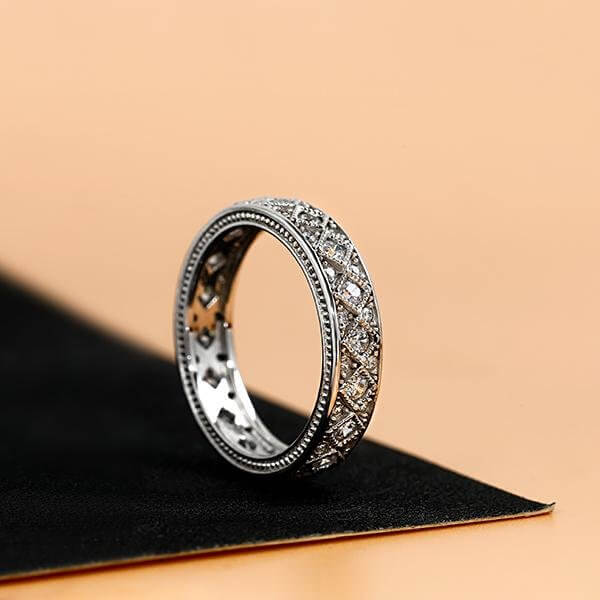 A wedding ring comes in many forms
Some people prefer a classic and simple wedding ring made of a precious metal when they buy wedding ring, without diamonds and often has an inscription to make it more personal. For a diamond wedding ring, the most common designs are eternity rings, three-stone-rings and solitaire diamond rings. Eternity rings have diamonds set along the entire ring band symbolizing a love that never ends. Three-stone-rings are wedding rings set with 3 diamonds: one center diamond and two shoulder stones which are often Pear Shaped diamonds. Solitaire rings have only one center diamond mounted onto the ring such as a 6 carat diamond ring with only a radiant cut diamond. The Round Brilliant Cut makes for a more classic diamond wedding ring, and fancy shapes such as the Cushion Cut have a more modern feel.
Precious metals for precious wedding rings
The most common precious metals for wedding rings are yellow gold, white gold, platinum and rose gold. Note that with a J color diamond the color will be more visible with white gold rings. Conversely, D color diamond may look slightly colored when set onto a yellow gold wedding ring.
Ring settings and Diamond Shapes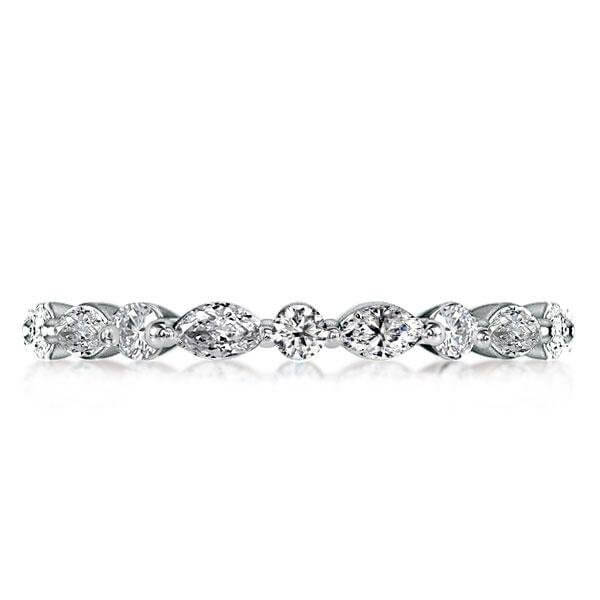 To hold the diamond in place, you have to choose a ring setting for your wedding ring. The most commonly used setting is the prong setting, often for solitaire engagement rings. Three or more metal prongs are bent over and shaped so that they rest against the crown just past the diamond's girdle. Another option is the bezel setting which holds the diamond firmly in place with a metal ring that encircles all sides of the stone. Round Brilliant Cut diamonds are most commonly set in wedding rings. However, today we are seeing more and more Princess Cut diamond rings, Cushion Cut diamond rings and even eternity rings completely set with 2 carat diamond Asscher cuts.
Buy loose diamonds and ring design separately
Say you want to buy wedding ring that is a 10 carat diamond, then we advise you to purchase the loose diamond and have it mounted onto a wedding ring separately. This will save you considerably compared to buying a finished 10 carat diamond ring. This is because it gives you more control over the exact features of the diamond quality regarding the 4Cs – carat, color, clarity and color – and the ring itself such as which metals to use.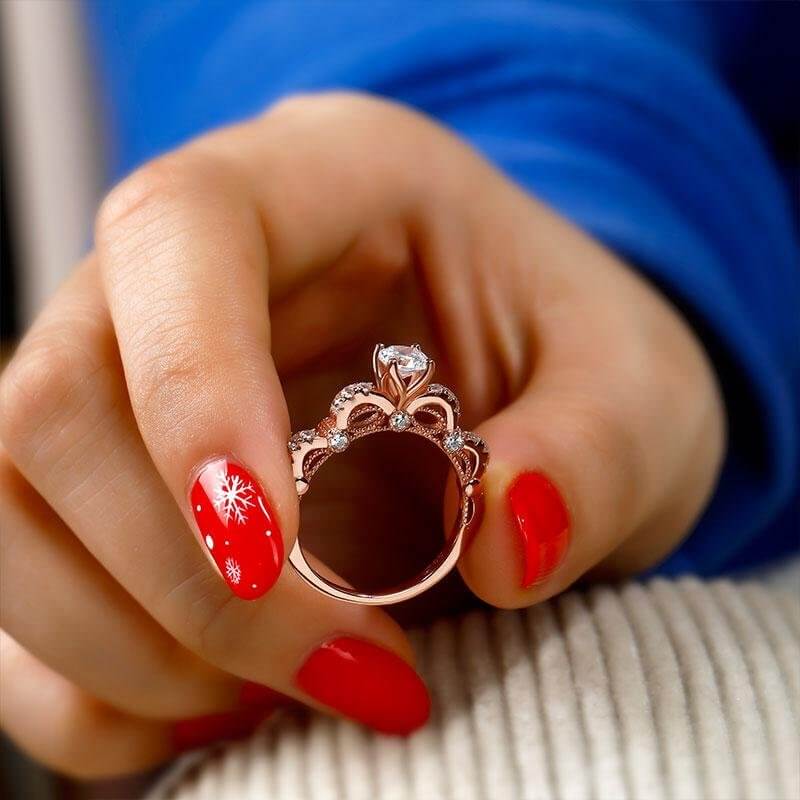 How to find the perfect modern wedding ring
This might be one of the questions every couple will have before their wedding: how to buy wedding ring perfectly? In addition, what would you do with that precious sparkling engagement ring? Because when the person you love kneels down on one knee to propose to you with a stunning engagement ring you know it is one you want to wear forever…