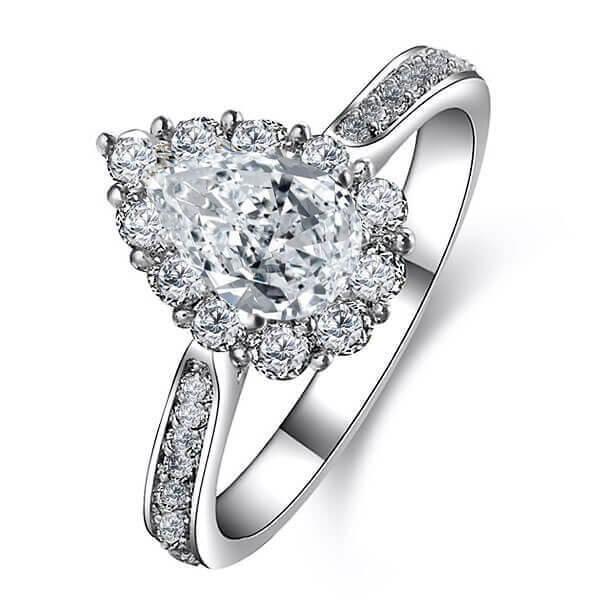 Every girl is excited when the love of their life puts beautiful engagement rings on their finger. These days, many couples shop together to choose the perfect ring – and that's a better idea, as not every ring flatters every finger or hand.
Hands and fingers are as different as people's faces, so it's important to choose both beautiful engagement rings and wedding bands that are flattering. Here are a few engagement ring tips to help make choosing the perfect ring easier!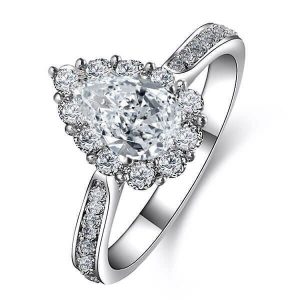 Have short fingers? Go for small or medium-size diamonds or stones set lengthwise along your finger to create a longer look and minimize the width of your fingers. As far as wedding bands go, you don't want to go too thin or too wide; too thin of a band exaggerates the width of fingers, while a wide band will nearly cover your finger from the knuckle down. A medium-width band is best. If your dream engagement ring includes a marquise shaped diamond, lucky you! A marquise is ideal for giving the illusion that your fingers are longer.
Are your fingers long and thin? Large diamonds and stones accentuate long fingers, as do wider wedding bands. With long, thin fingers the more exaggerated the width of the band, the better! Whether you want an heirloom ring or one that's classic or modern, you can wear any shape stone with ease or a ring with a group of smaller stones. Also consider a halo setting, which features a larger center stone surrounded by a "halo" of smaller diamonds.
Do you have square hands and fingers? Because of the "boxy" look of square hands and fingers, it's important to choose jewelry that gives your hands a more delicate look. One thing you want to absolutely avoid is a princess (square) cut diamond, as this will only exaggerate the squareness. Round, oval, and pear shaped diamonds or stones are a nice choice for those with square fingers. You may want to avoid any style (whether beautiful engagement rings or wedding bands) that's angular, chunky or hard in appearance. Instead, stick to soft lines and features.
Nothing is more exciting than getting your engagement ring, and the search for the perfect style begins with us! At Italo Jewelry, we offer a wide selection of diamond beautiful engagement rings , wedding bands for brides and grooms, and wedding jewelry with other stones from the most trusted designers in the world.