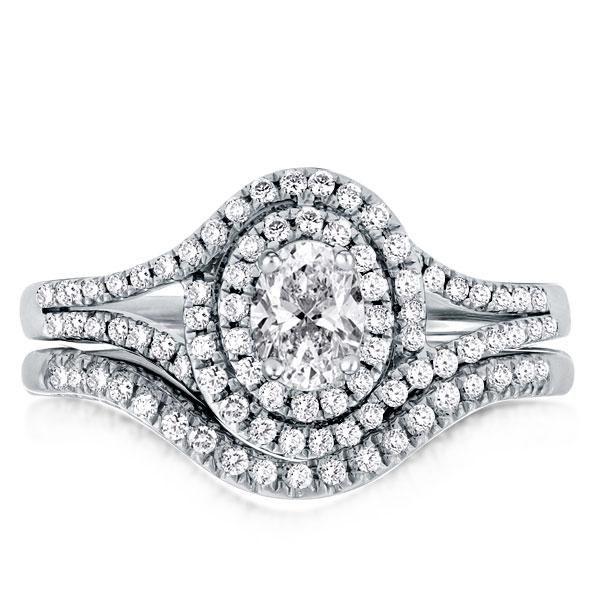 The most important decision is to choose an engagement sets that suits you. There are so many beautiful styles and trends to choose from every year. How to choose a suitable style and trend? Find the perfect match in the collection of 6 eternal engagement and wedding rings selected by Italojewelry, and start your journey with the perfect fit.
1. Retro style
Nothing evokes romantic feelings more than retro style engagement sets. Antique rings usually have highly complex and ornate details. And it's easy to understand why vintage rings are so popular. These retro looks bring a romantic and elegant feel. In addition, their retro style brings timeless charm to the ring, which can be matched with any time period in the past, present or future.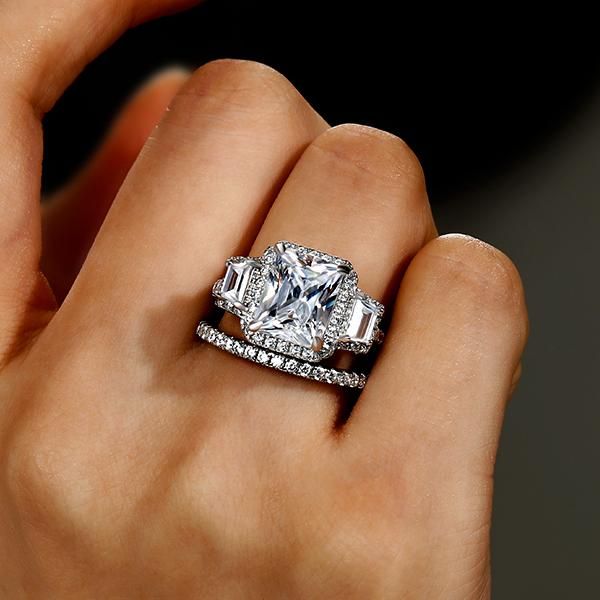 2. Colored Gemstones
Couples have a soft spot for classic engagement sets. We have seen a significant increase in interest in colored center stones and a shift from white engagement rings to rose gold and gold. As we enter the new decade, this trend may continue to grow.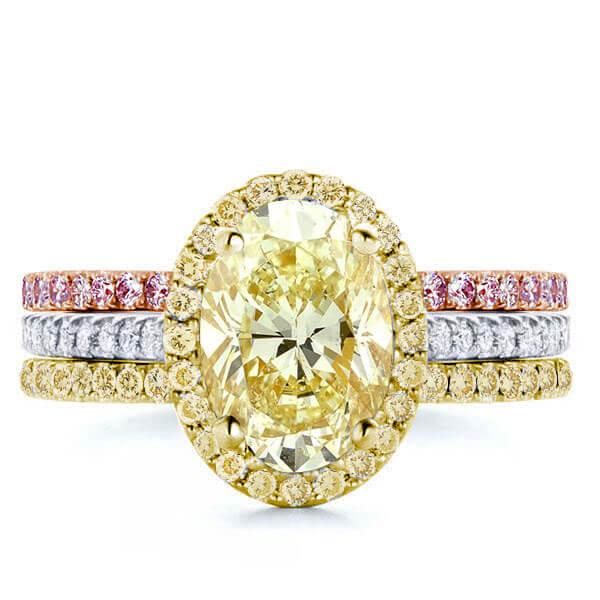 3. Solitaire Engagement Ring
There is nothing more elegant and timeless than a smooth solitaire engagement ring. The solitaire setting has a center stone and a simple strap. This setting design makes the center stone the focal point! In order to be consistent with the traditional style, please choose princess or oval cut laboratory-grown diamonds. If you want something bold and unique, choose an emerald or pear-shaped center stone.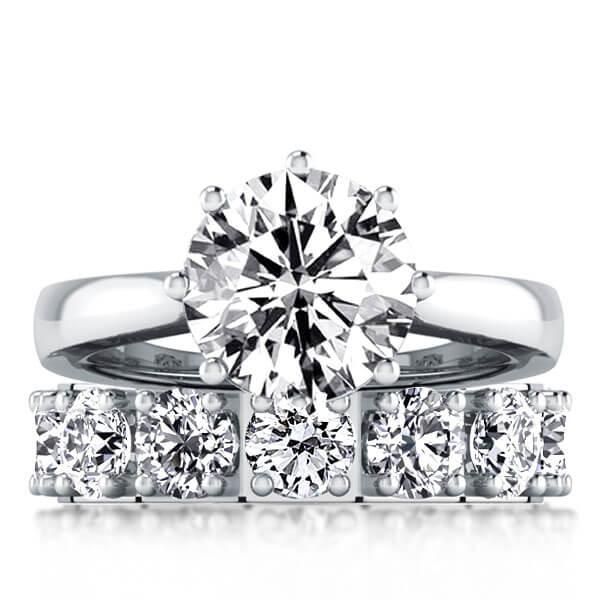 4. Three Stone Engagement Ring
If you crave diamonds more than solitaire card games or round brilliant jewels, then three stone engagement sets are more suitable for you! This style provides extra sparkle for those who like geometric shapes and a little symbolism. This timeless engagement ring style symbolizes the past, present and future. The big center stone represents the current commitment between two people. On both sides are two smaller stones: the first one describes how you two met and the story of your past, the last one reflects the future you will create together.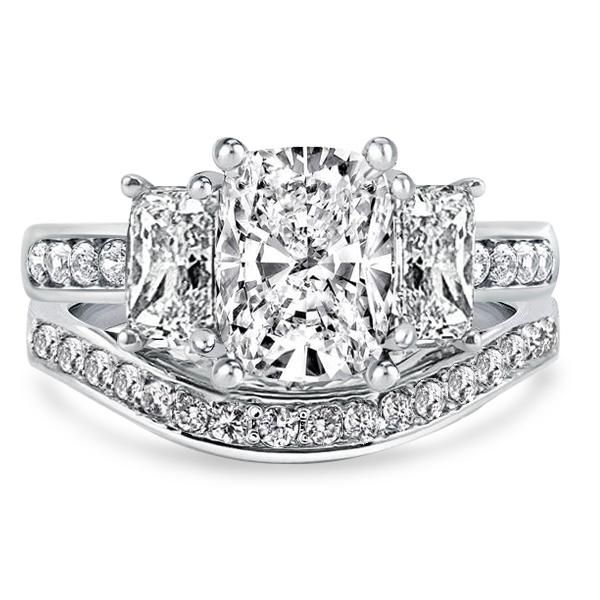 5. Halo Engagement Ring
Another timeless, eye-catching style is the halo setting. This style combines the foundation of the accent setting with an additional stone band surrounding the central gem. The setting of this ring takes the traditional solitaire to a new level. Halo engagement sets combine the best of both worlds: classic elegance and modern charm. Are halo engagement rings too traditional and outdated? in contrast. They are one of the most popular engagement rings on the market.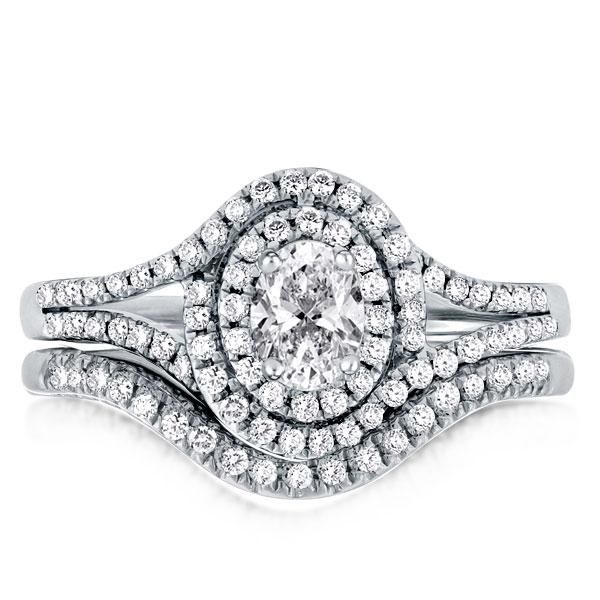 6. Bold Bands
Whether paired with an engagement ring or worn on their own, we've also seen a push towards dazzling wedding bands. These rings bring drama and bold design to any engagement ring.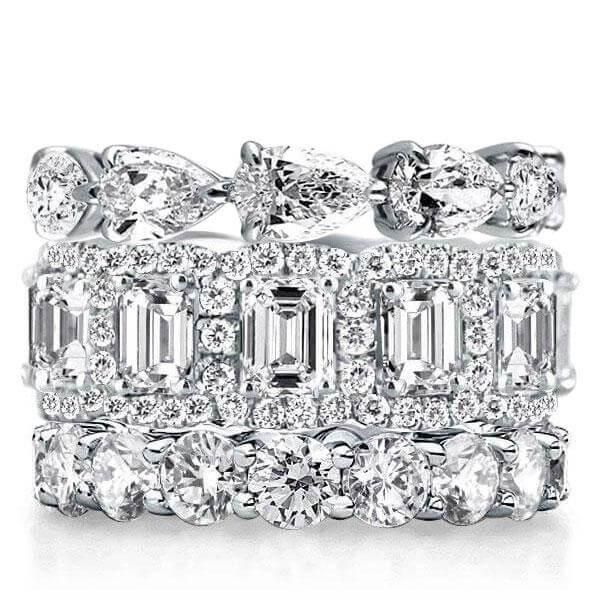 Feel a little closer to finding your dream engagement sets? When it comes to choosing the ring you'll wear for a lifetime, these timeless engagement sets styles prove that you can't go wrong with a classic!