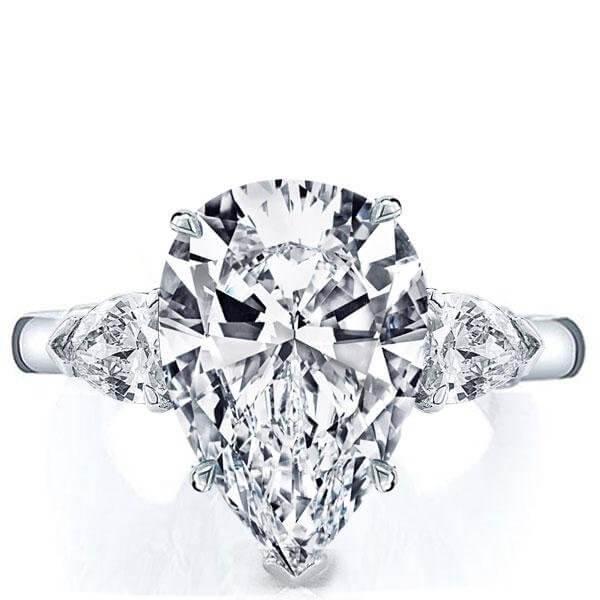 Once you receive your beautiful wedding engagement rings, it's natural to want to wear it everywhere. But there are five places where you should definitely not wear your ring.
1. LEAVE YOUR RING AT HOME IF YOU'RE GOING SWIMMING
Beaches and swimming pools are great places, but they aren't a good place to bring your special ring. Ocean water can damage a ring's as the water can lodge little salt particles and sand in the setting. Also, have you ever noticed people on the beach with metal detecting rods? Plenty of these treasure hunters find all sorts of lost jewelry, including wedding engagement rings.
Swimming in a pool is a more controlled environment, which makes some people feel comfortable taking their wedding engagement rings to a pool party. However, the chlorine in a swimming pool can cause discoloration to the metal setting of your ring. There is also the potential to chip your ring against the concrete sides of the pool.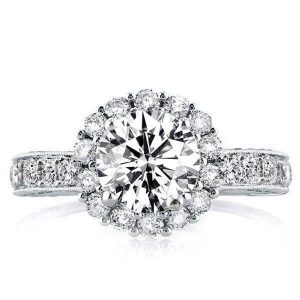 2. NO ENGAGEMENT RINGS AT THE GYM
When preparing for their wedding day, plenty of brides and grooms make time for regular gym workouts. But, as you go to sweat and build up your overall fitness, leave your ring at home or in your gym bag.
Your sweat can build up in the setting, causing discoloration and cause you to need to have your ring professionally cleaned. There is also a high potential for chipping or warping the metal of your ring, which can cause your center stone or other side stones to fall out.
This rule also applies to other kinds of working out, whether you are a runner who would never be caught in a gym or a rock climber. Your beautiful wedding engagement rings were not designed for sweaty workouts. If you want to wear something as you exercise, you can pick up a silicone ring as a placeholder.
3. DON'T WEAR YOUR RING AT A PHYSICAL, LABOR-INTENSIVE JOB
If you work in an office and lift nothing heavier than a coffee mug, then you likely are safe to wear your ring to work. But if your job requires a certain amount of physical exertion such as working as a veterinarian, daycare worker, nurse, or other physical, labor-intensive jobs, you may want not want to wear your ring to work.
Even if you have a low-profile ring, like our line of bezel-style rings, you should not wear it when working at a manual labor job. Silicone rings are also a good solution here if you want a stand-in ring.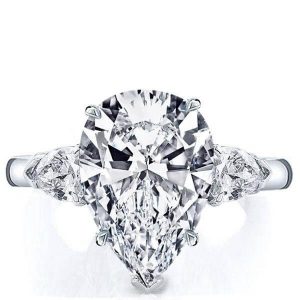 4. KEEP THE RING OUT OF THE KITCHEN
While you don't have to avoid your kitchen when you are wearing your ring, there are plenty of kitchen activities which are bad for your wedding engagement rings.
Cleaning - Whether you are doing the dishes or giving your stovetop and counters a scrub, your ring should not be involved. Many cleaning chemicals can damage your ring metal, and you don't want to have to disassemble your sink plumbing to find your dropped ring.
Cooking - As you go to cook or bake, be sure to take off your ring. Food particles can become trapped and attract bacteria, making your ring a petri dish where you transfer germs and bacteria from one food item to the next. Also, even if you rinse your hands frequently, you could potentially have your ring slip off and drop into the plumbing.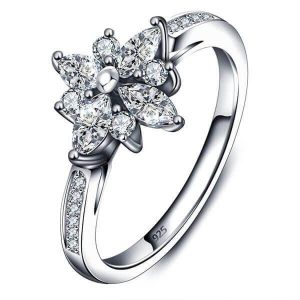 5. TAKE OFF YOUR RING BEFORE BED
It is easy to forget to take your ring off as you climb into bed, especially if you have had it for months. But the setting can become caught on sheets and blanket, loosening the setting's grip on the gemstones.
Worse, while the setting becomes loosened, there is no guarantee that a lost stone will fall in the house where you might find it. It is just as likely that the stone will fall sometime when you are just out grocery shopping or somewhere you would be unable to find a missing stone.
So, while there are plenty of places you can wear your wedding engagement rings, try to remember NOT to wear your ring in these five places.