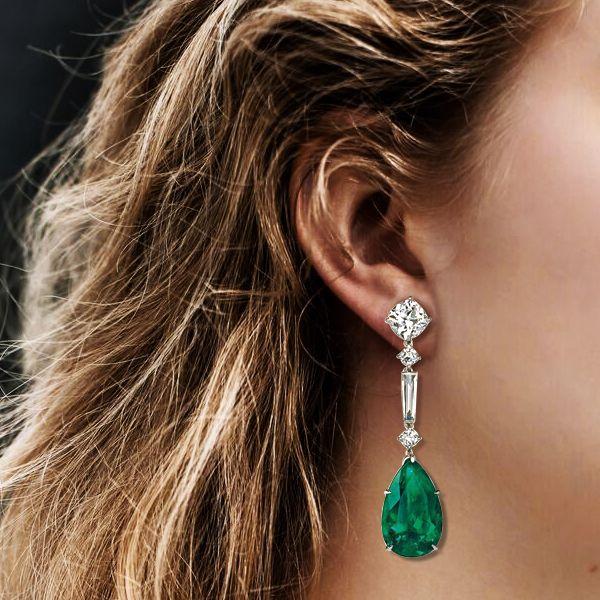 Some of the biggest winter 2022 and 2023 jewellery trends are fashion earrings.These fashion trends attract many women because they bring out the most rebellious traits seen in the fall-winter of 2022.
The earrings stood out most in the collection because they were edgy.
Top 3 Winter Jewellery Trends 2022-2023:
Top 1: Hoop Earrings
Round Cut Big Hoop Earrings For Women In Sterling Silver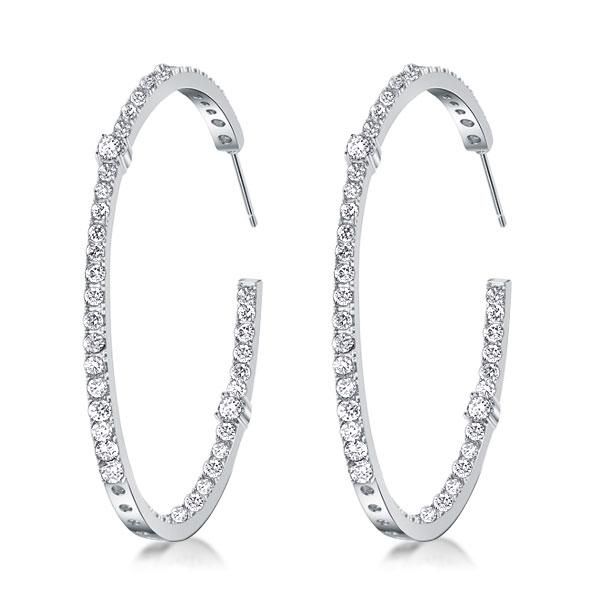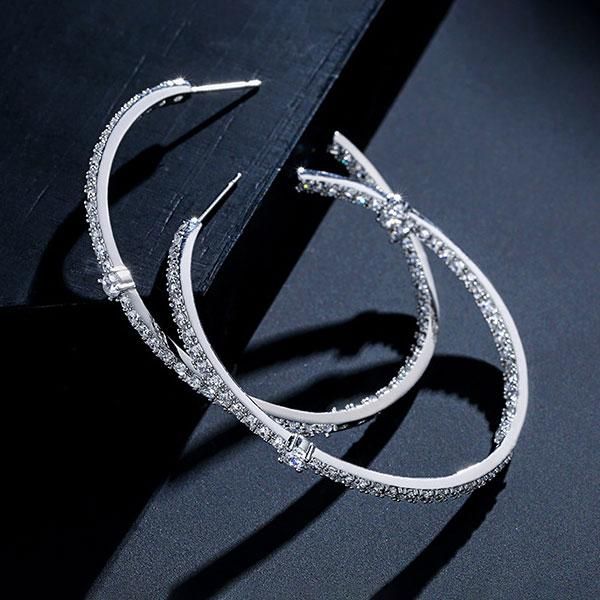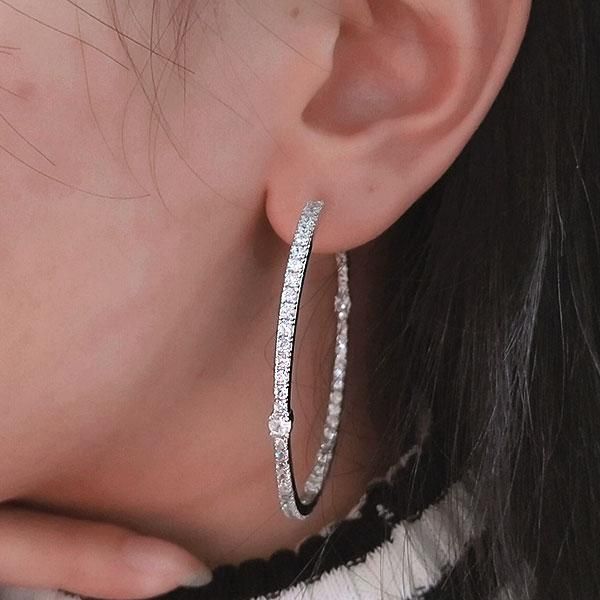 This big hoop earrings exudes a classic look for formal looks, with its white sapphire gemstones, round-cut, and prong stone setting. The earrings are sterling silver plated, which adds more to the classic vibe of the jewelry. The stone weight of the earrings sits at 1.00 CT, and the total weight is at 7.00 grams. It's the type of earrings that will naturally stand out and be felt by the wearer!
Top 2: Stud Earrings
Italo Oval Cut Stud Earrings Silver Earrings For Women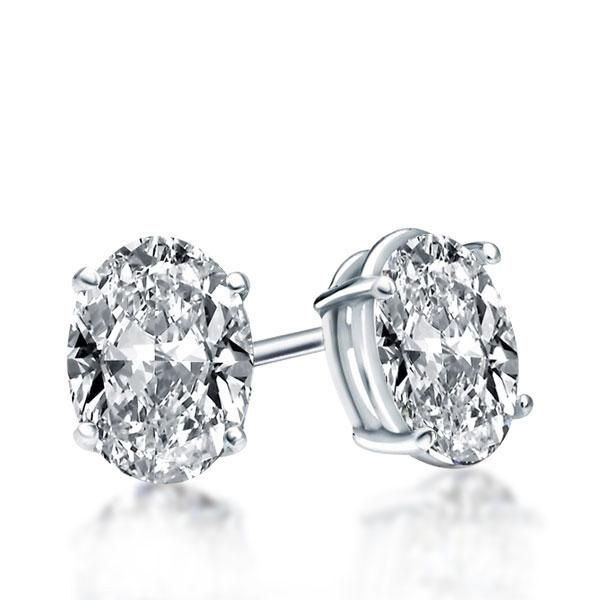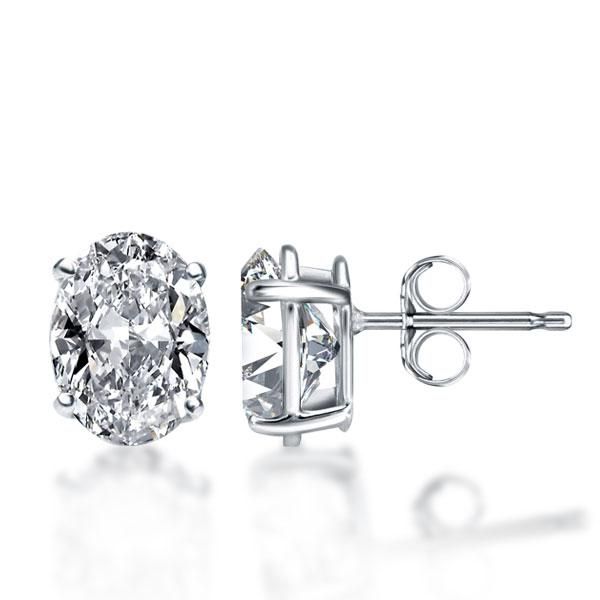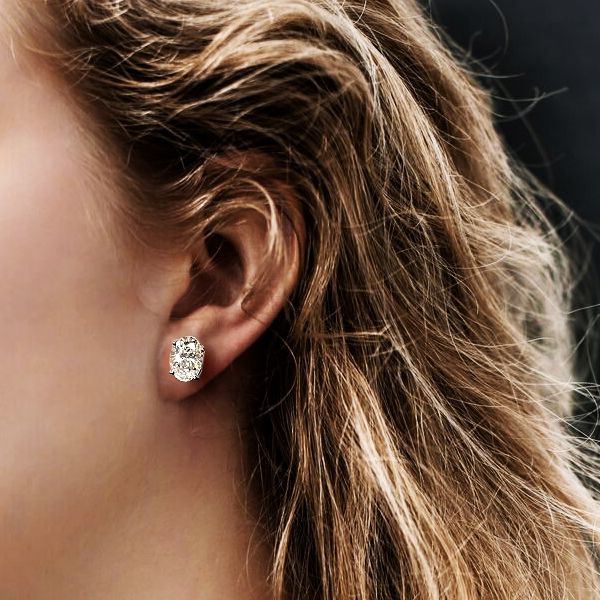 These pair of stud earrings are perfect for formal events and parties! It is made of 925 sterling silver metal, weighs 3.2 g, has a width of 6.00 mm a height of 8.00 mm, and a thickness of 4.20 mm which makes the earrings compact. Its backing is push back, and gives off a platinum appearance. The earrings has white sapphire gemstones, with a total carat weight of 1.50 CT., an oval-cut, and prong stone setting which embraces the classical look of any formal types of earring.
Top 3: Teardrop Earrings
Italo Teardrop Earrings For Women Sterling SIlver Earrings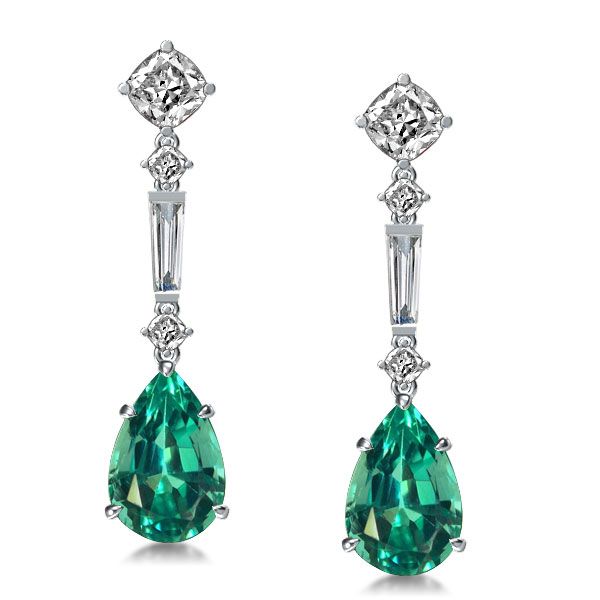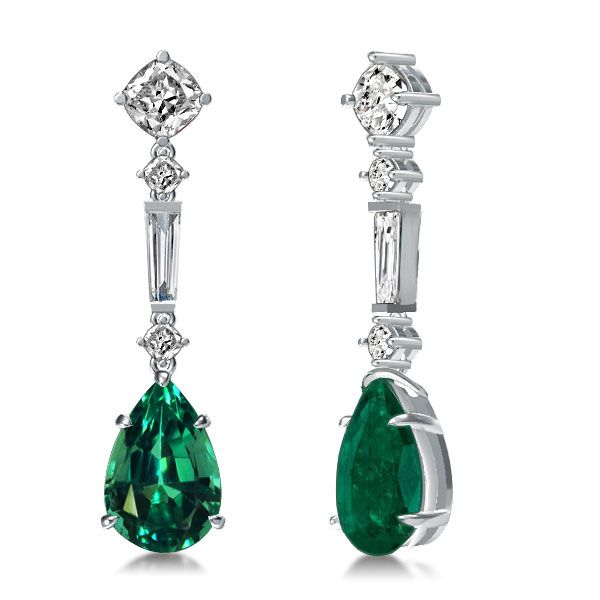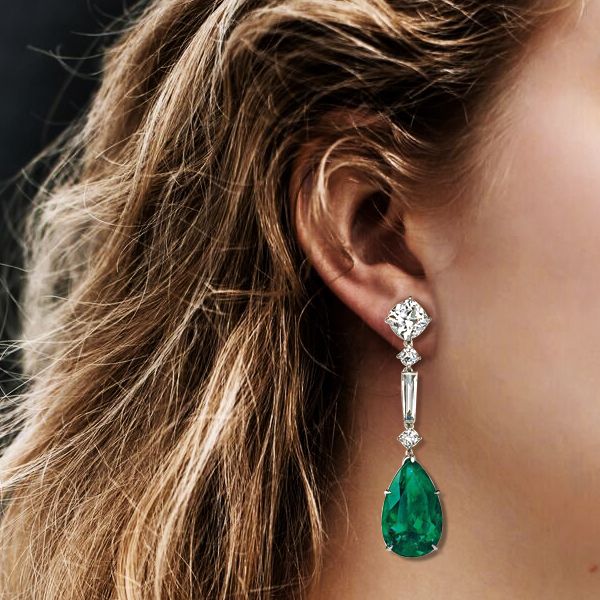 These pair of drop earrings would a make contrast for outfits with vibrant colors, and women with round face shapes that may help elongate the edges of the face. The earrings is made of 925 sterling silver metal, has a width of 10.00 MM, a height of 42.00 MM, a thickness of 5.90 MM, and a total weight of 7.68 g, which may be felt when worn. The backing of the earrings is push back, and gives off a glimmering, platinum appearance. The main gemstones are white and emerald sapphire gemstones with cushion, round, and pear stone cuts. The stone weight weighs 7.15 carats, and makes use of 4 prong stone setting.