Step 1: Get your wrist measurement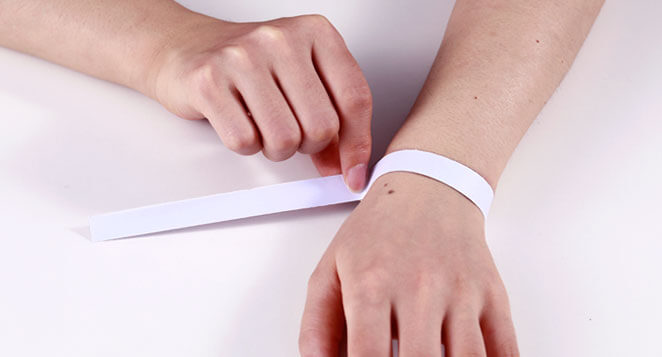 1. Measure your wrist. Using a measuring tape, measure tightly just above the wrist bone as below.
If you do not have a measuring tape, you can use a thin strip of paper. It is important to use a thin, flat paper strip. If you use a thick string, you will end up with a measurement 0.5 - 1 cm longer than your actual wrist size.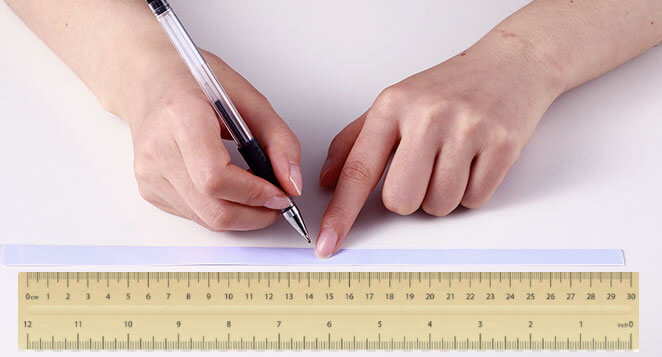 2.Round up the measurement. Take the measurement from either the measuring tape or paper strip and round it up. This shall be your wrist size.
Step 2: Convert your wrist measurement into bracelet size. You can convert it using the size guide for that particular design with a wrist size column.
Bracelet Sizing
Inches
CM
6
15.2
7
17.75
8
20.3
9
23
Based on this size chart, if your wrist size as measured from step 1 is 7 Inches, your size should be 17.75 cm for this style.